After three long years' wait, 'Sherlock' strode back onto our screens last night - and if Benedict Cumberbatch's skin looked a little more polished than when he made his pre-superstar Holmes debut, much was reassuringly the same about his interactions with John Watson, Mrs Hudson and, of course, his supercilious sibling Mycroft.
SPOILERS BELOW! DO NOT READ BEFORE VIEWING...
It wasn't all fun and mysteries. At the heart of this weekend's emotional return was the deconstruction of Mary Watson, Amanda Abbington putting in a spirited performance as the super agent turned happy mother, whose past caught up with her, despite Sherlock's efforts. Fans were left bereft as Mary made her sacrificial departure, John let out a feral groan of grief, and even the emotion-free Sherlock looked appropriately shattered.
With all this going on, what was there to enjoy? Well…
One of the things this show does best has become almost incidental to the central storyline, however, Sherlock's effortless sleuthing was on fine display as he solved the mystery of the Welsborough son in the car. It was as ingenious as ever, and nicely tuned us up for the mysteries to follow.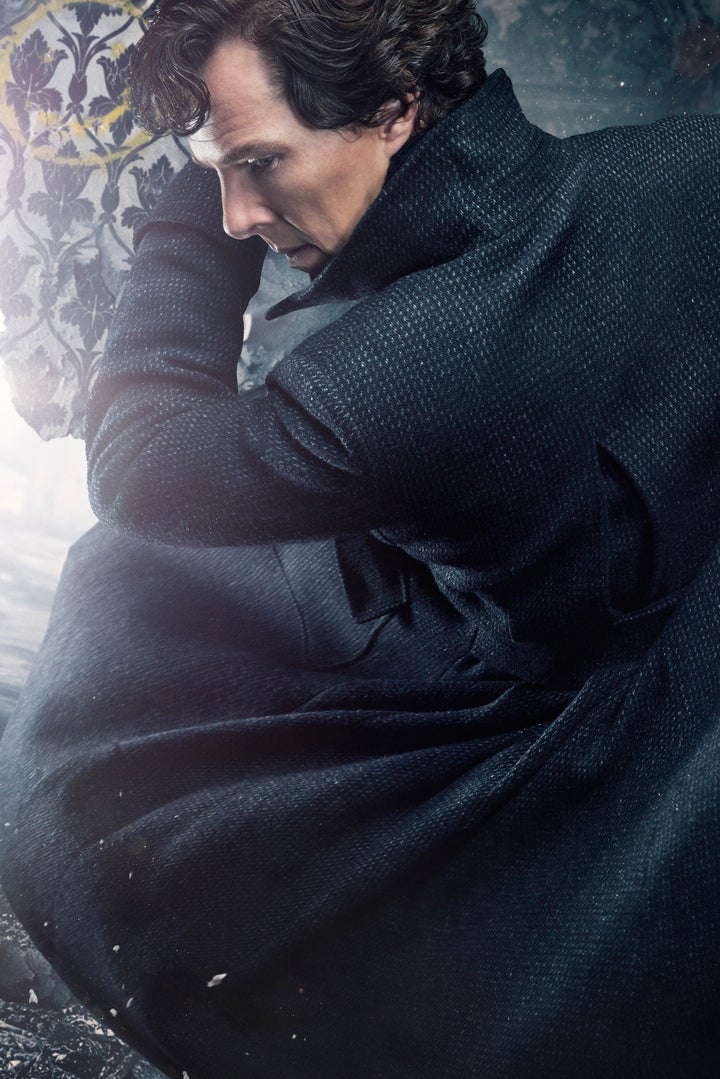 The first big plot twist of the night - the revelation of the Thatchers, or rather what was in them - the USB drive like the one offered up by Mary previously.
The Bond-inspired fight in the kitchen and swimming pool, where Sherlock proved his fighting chops. All the gadgetry in the house was aesthetically pleasing too. The production designers have clearly been watching their share of Nordic Noir.
That intense scene between Sherlock and Mary, up to and including her getting the better of him with the drugged letter, only moments after he'd reminded her of his vow to protect her family - a game of equals.
Ahh, but… Mary's departure - faked passports, disguises and all - all the way into some casbah, where she walked slap bang into… Sherlock and John, courtesy of a bugged memory stick. One of the best things Moffat and Gatiss do is debunk high drama with a droll, mundane line.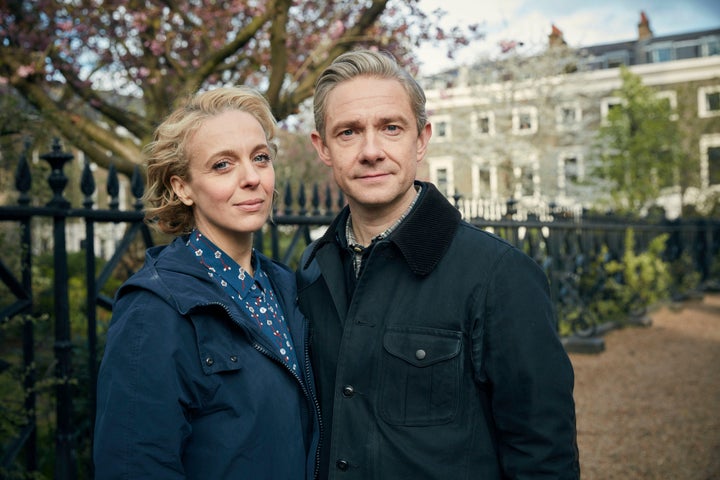 The crisp, acerbic scenes between Sherlock and Mycroft, including the exchange of favours - Sherlock agreeing to pursue Moriarty, Mycroft agreeing to dig into AGRA and AMMO. The mutual contempt, and mutual dependence, is as clear as ever.
That makeup scene between John and Mary - "you've always been a good man" - made all the more poignant by the knowledge of actors and long-time couple Martin Freeman and Amanda Abbington splitting before production. And that was before their intense finale that sent fans for their hankies.
All the way through, the sense of a t puzzle being slowly, self-assuredly built. Even with the sub-plot of John's indiscretion, his phone beeped early on, and we only discovered he had his own share of secrets to match any of Mary's. If it took us so long to learn about 'Ex', what else haven't we spotted that the writers have gleefully put right in front of our eyes? Watch this space.
'Sherlock' continues next Sunday at 9pm on BBC One. Catch up on BBCiplayer.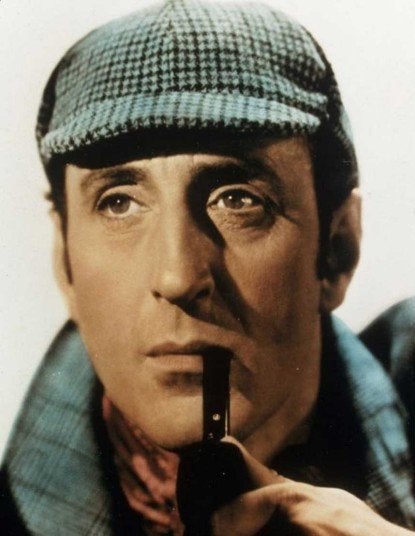 The Best Sherlock Holmes Of All Time