I remember the moment when the first call came in, after we put out posters advertising our community Christmas lunch. It was really emotional. The lady calling had lost her husband earlier in the year and, although she had been invited along to spend Christmas Day with family, she just couldn't face it on her own without her husband by her side.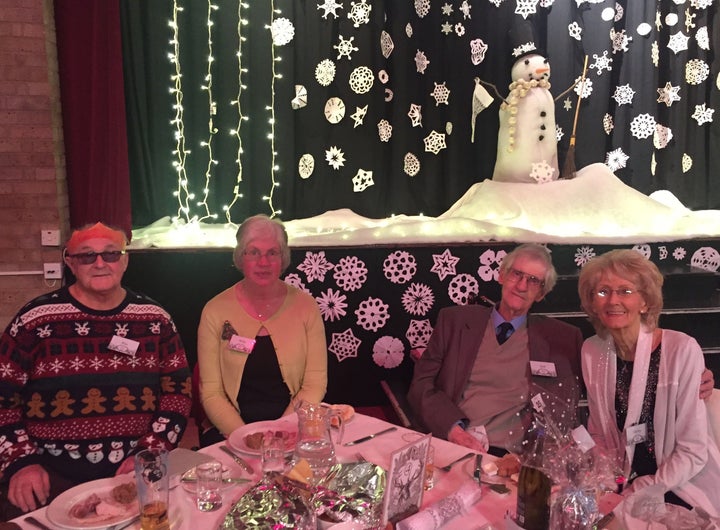 Loneliness can be felt more acutely at Christmas. Knowing that any one of us could experience loneliness during any stage of life, my friends and I decided to arrange a Christmas Day party for people of all ages who otherwise would have spent the day alone.
Each year since the first one in 2016, we hope to share the sense of family tradition and recreate those special memories that we have been so fortunate to have experienced over the years. And we would love to support other people in their communities to do the same.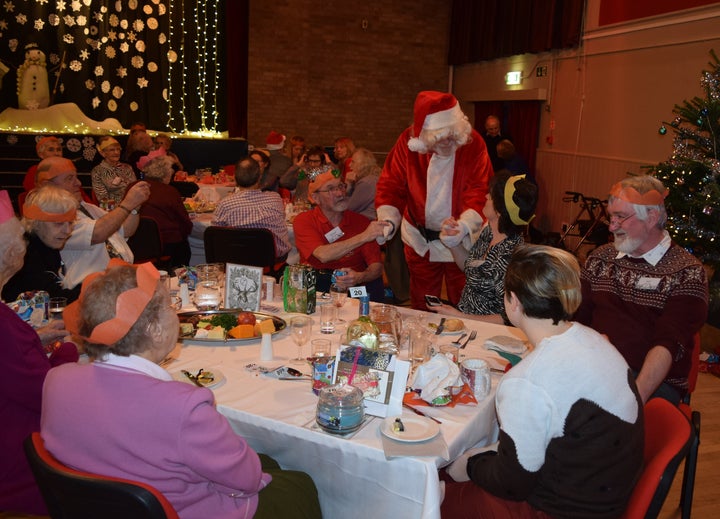 At first, we were nervous about how the community would react to such an event, and also if there was a need in our area. We started by creating some posters and displaying these in our local shops and newspapers. We couldn't decide whether we needed a venue until we knew the numbers of people coming, it was very much a case of chicken and egg.
We also found out that our local care home doesn't provide anything for their residents on Christmas Day, so we opened up our doors to those older folk wanting to celebrate and have a traditional Christmas lunch. I had calls from young parents where they had split with their partner and it wasn't their turn this year to have the children, a 99-year-old lady who used to spend it with family in London but wasn't able to travel that year, and a gentleman that hadn't celebrated Christmas for 37 years since his dad passed away.
It makes me feel very proud to say that the first Shipston Community Christmas was supported by our wonderful community in their hundreds. We were flooded with donations of Christmas trees and decorations, festive food, raffle prizes, gifts and drinks in the days leading up to 25 December.
Last year a total of 75 people joined us for a traditional three-course turkey dinner with all the trimmings. We had a raffle to raise money for a local charity and even laid on volunteer carol singers. The High Sherriff of Warwickshire came to visit, along with the town brass band and we even had a visit from Father Christmas.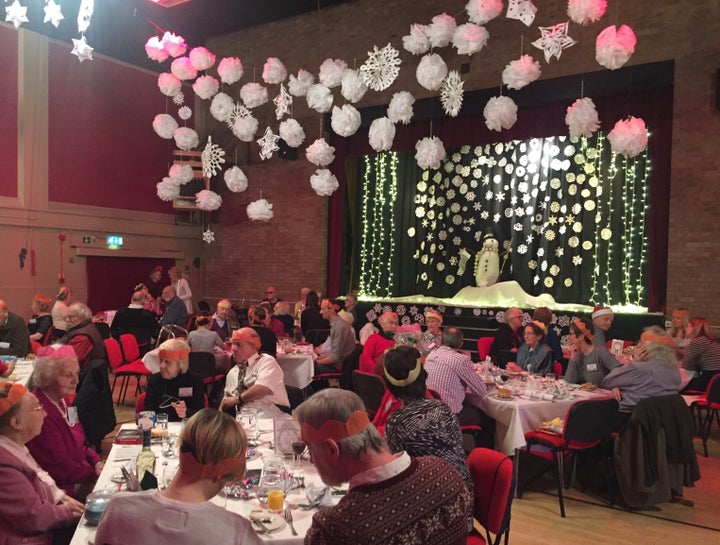 The plans for this year are well underway, and it's getting so exciting in the build-up with everyone in the community doing so much to help. We have 60 guests booked in so far, and have advertised in the local shops and newspapers for volunteers and donations. The community have started to bring in small gifts for the guests, raffle prizes, Christmas decorations and some have even offered to bake homemade Christmas cakes for dessert. The town band is booked to come and play for us again, and we have a piano player so we can all sing carols.
After our charity was selected by the High Sherriff, I was lucky enough to be invited to Prince Harry and Meghan Markle's wedding at Windsor Castle this year. It was very surreal seeing all of the celebrities like David and Victoria Beckham, Oprah Winfrey and Tom Hardy in attendance. I was even contacted by Lorraine from The Lorraine Show on ITV, she was lovely.
To anyone looking to create something similar in their community, our advice is to just go for it! Create a poster (it doesn't have to be fancy), and see how many people come forward. Contact your local care homes, as they often don't provide hot meals on Christmas Day. Connect with local charities such as Age Concern, The Rotary Club or Women's Institute, who would be more than willing to support you.
Most importantly, it's an amazing feeling to know that you've got a group of people together for a bit of a party and celebration of Christmas, who would have otherwise been home alone. Being involved in the Christmas lunch has been one of the best experiences of my life, and I would really love to support you in creating this in your community too.
HumanKind is HuffPost's celebration of kindness, featuring people who do incredible things for others or the planet – transforming lives through small but significant acts. Get involved by joining us on Facebook. You can also nominate those who deserve to be shouted about by filling in this form or emailing natasha.hinde@huffpost.com.