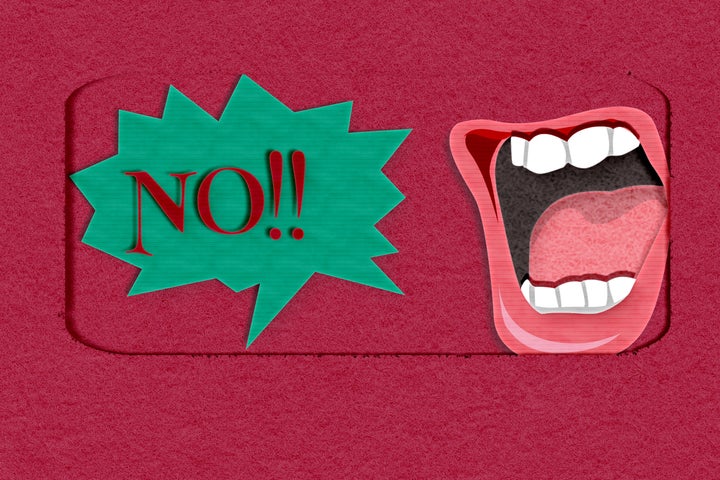 A lot of women's health problems are chronically under researched, leading to people going without the diagnosis and crucial treatments that they need for potentially debilitating conditions. This is really not helped by social stigmas and a lack of education around women's health conditions and complications.
Research commissioned by period brand Bodyform found that 71% of women don't feel comfortable having open conversations about their bodies, 46% feel there's a stigma around using medical terminology to describe women's anatomy, and only 20% feel comfortable speaking about women's anatomy and bodies with their children.
While the internet and social media have been incredible sources for collective action, social education and thoughtful discussion, when it comes to women's health and bodies, social media platforms are actually incredibly unhelpful and adding to an already massive stigma.
Social Media Censorship Is Hurting Education
According to research by Bodyform, there are 40 words surrounding women's health and bodies that are being censored across social media platforms. These include vagina (which is one of the most flagged terms on Facebook), vulva, discharge, clitoris, cervix, nipples, puberty, labia minora and labia majora.
Health conditions like endometriosis which affects 1 in 10 women, PCOS, which has a global prevalence of 20%, adenomyosis which also affects 1 in 10 women, PMDD, which affects between 5-8% of women and vaginismus which is thought to affect 6% of women.
These conditions can cause a range of difficult symptoms like chronic pain, heavy periods, fatigue, pain during sex, pain passing stools, depression, and infertility (another censored word!). These are all everyday experiences for millions of women around the world.
Even the words menopause and miscarriage are banned from some social media platforms.
It's hard to see how we can improve women's health conditions when we can't even speak about them on the platforms that many of us rely on for communication, education, and community.
We spoke to Tara Costello, menstrual health educator and author of Red Moon Gang: An Inclusive Guide to Periods about their experiences as an educator on social media and they said, "As an educator trying to grow their platform I became quite disillusioned by the censorship on social media.
"The moment I saw creators having to type out words like s3ggs or s3x, I knew I was done trying to adhere to their standards. Not only does this stop people from gaining accurate and positive info, it also leads to educators no longer being motivated to provide it."
She added, "I consider myself lucky that I haven't had my accounts shut down but I have experienced censorship in other ways such as content not appearing in hashtag searches/shadowbanning and having paid adverts rejected. I tried to promote my book once and it was rejected on the grounds of it not sitting right with Facebook's politics policy whatever that means."
The Top 10 Most Surprising Censored Words
The top ten most surprising censored words are as follows:
Period

Uterus

Nipples

Puberty

Vulva

Vagina

Miscarriage

Menopause

Infertility

Boobs
To try and tackle this stigma and get us talking about our bodies without shame or worry, Bodyform have announced a new campaign called "Vaginas Uncensored" which aims to empower women to reclaim the words that they can't say.
Anna McCrory, Senior Brand Manager at Bodyform said:
"Not speaking out, makes important subjects almost impossible to talk about which in turn is affecting our lives and our health. This is why our Vaginas Uncensored campaign is so important and why we are urging women+ to reclaim the language around their bodies."