When it comes to gin, us Brits are committed.
We're splurging £1 million on it every day and drinking around 19 million litres of the stuff every year, according to recent figures.
Quite frankly, we're not sure whether it's unsettling or impressive. (But we'll probably go with the latter.)
Think you're a little bit too obsessed with gin? If you can relate to six of the below then you've probably got a problem.
1. You start Googling 'gin advent calendars' in August.
2. You firmly believe it's fine to have gin for breakfast.
3. You can list 10 gin brands without a pause.
4. You regularly mention gin o'clock.
5. You have gin quotes hanging around your home.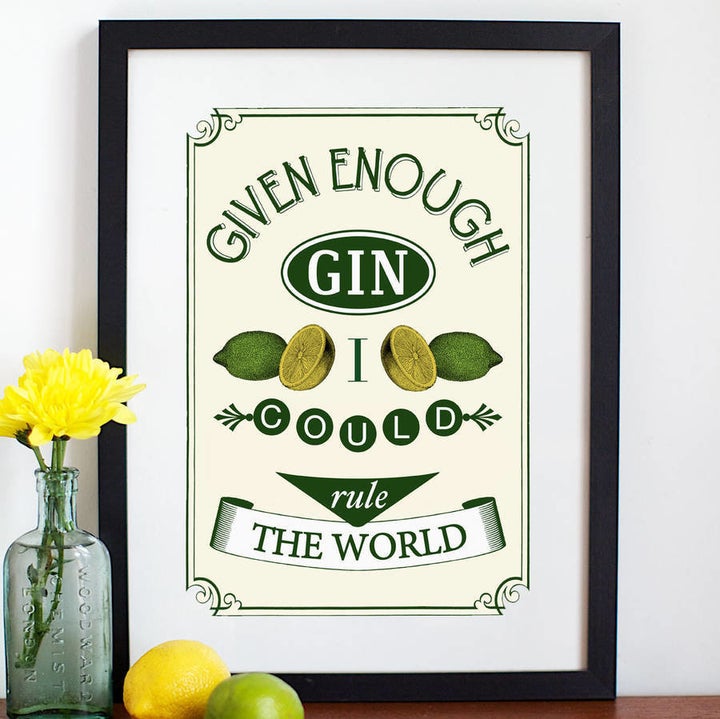 6. You're a member of a gin club - and proud.
7. You attend gin festivals because you're fancy.
8. You get excited over gin lip balms and ice lollies.
9. Your fave gin is one that nobody's heard of.
10. You buy different tonics depending on the gin you're guzzling.
11. You put things like rosemary in your gin 'cause you're sophisticated AF.
12. You have sliced lemons prepped and ready to go.
13. You love gin more than anything in the world -including your family.