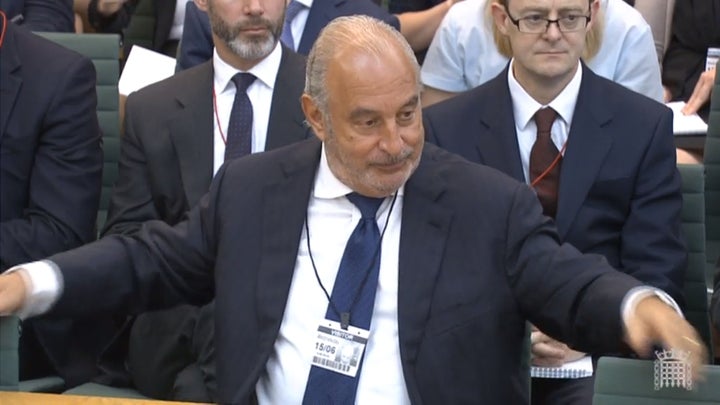 Sir Philip Green's superyacht could be seized to pay the pensions of BHS workers under a radical new plan unveiled by MPs.
The Commons Work and Pensions Select Committee has sent a letter to The Pensions Regulator urging it to explore the option of "acquiring assets" owed by the former high street chain owner.
Green's £100m yacht, 'Lionheart', was delivered to the tycoon earlier this year, just as BHS was about to go under – leaving 11,000 staff without jobs.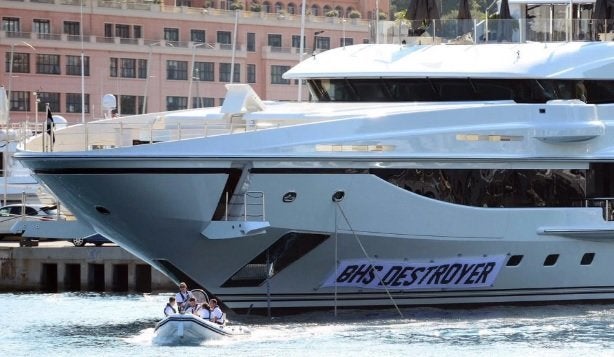 The billionaire is believed to have offered £250m to help plug the BHS pensions deficit, around £100m less than the pensions watchdog has demanded.
A year before the high street chain collapse, Green sold it for £1 to former bankrupt Dominic Chappell.
Ahead of a grilling of Pensions Regulator Lesley Titcomb, the cross-party committee of MPs sent a letter on Tuesday setting out its latest plan to put the squeeze on Green.
Chairman Frank Field asked what powers the Regulator has to seize assets, other than cash, as part of any enforcement action seeking redress for the BHS pensioners.
He told HuffPost UK: "I very much hope The Pensions Regulator will make clear that, in trying to gain a favourable settlement for BHS pensioners, nothing is off the table."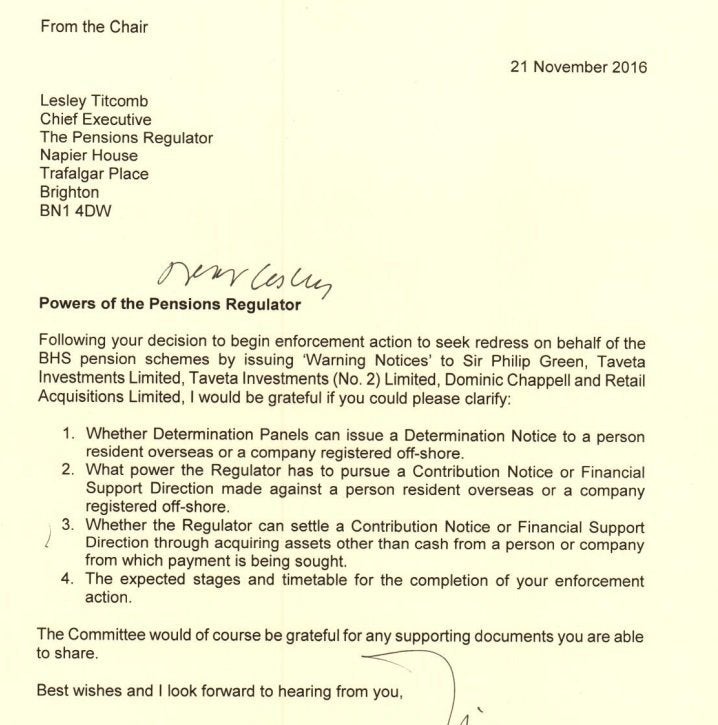 He asks whether the Regulator "can settle a Contribution Notice or Financial Support Direction through acquiring assets other than cash from a person or company from which payment is being sought".
As well as his superyacht, Green's homes and private jet could also be at risk if the regulator agrees, Field suggests.
Field and Green have clashed repeatedly over the BHS affair and MPs have voted to strip the tycoon of his knighthood if he fails to comply with demands.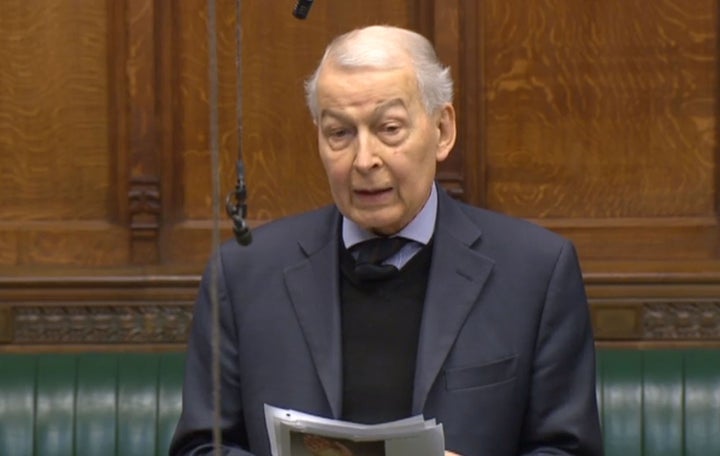 Field has also stepped up the pressure on Green's other pension liabilities by writing to the board of Arcadia – the firm he still runs and which includes Top Shop and Top Man - seeking information about its own recovery plan.
He claims that the Arcadia pension fund is also well over £200 million in deficit.