Men who smoke and perform oral sex with five or more partners have the highest risk of developing a type of head and neck cancer triggered by the human papilloma virus (HPV), according to a new study.
While this might sound quite alarming, researchers did reassure that just 0.7% of men will develop HPV-related oropharyngeal cancer in their lifetimes.
Oropharyngeal cancer starts inside the part of the throat directly behind the nose. Symptoms include a painless swelling or lump in the neck followed by a sore throat or tongue, earache, difficulty swallowing, changes in your voice, bad breath or unexplained weight loss.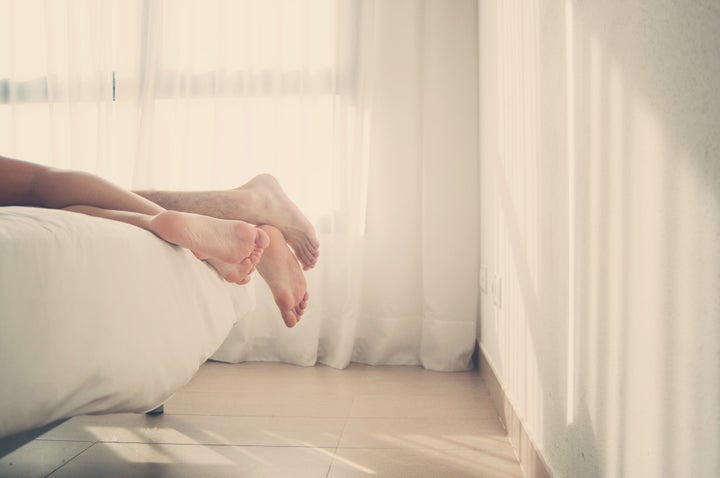 There are more than 100 types of HPV, and around 15 are associated with cancers (known as high-risk HPV types), according to the NHS.
It's worth noting that HPV does not directly give a person cancer, it causes changes in the cells it has infected (for example, in the throat) and these cells can then become cancerous.
In the latest study, published in the journal Annals of Oncology, experts analysed data from 13,089 people aged 20-69 who had been tested for oral HPV infection and used the numbers of oropharyngeal cancer cases and deaths from US registries to predict their risk of cancer.
They investigated the prevalence of cancer-causing HPV found in spit and the numbers of new cases of oropharyngeal squamous cell cancer (OSCC) - the most common type of oropharyngeal cancer.
:: Women who had one or no oral sex partners during their lifetimes had the lowest prevalence of oral infection with cancer-causing types of HPV: 1.8% of smokers were infected and 0.5% of non-smokers.
:: The prevalence of infection increased slightly to 1.5% among women with two or more oral sex partners.
:: Among men, the lowest risk group were those who had one or no oral sex partners in their lifetimes, with a prevalence of oral HPV infection of 1.5%.
:: This prevalence rose to 4% among non-smokers with two to four oral sex partners.
:: The risk of infection increased even further among men who smoked and had two to four oral sex partners, with a prevalence of 7.1%.
:: This rose again to 7.4% among men who did not smoke but who had five or more oral sex partners.
:: The highest risk group (15%) were men who smoked and had five or more oral sex partners.
Dr Amber D'Souza (PhD), associate professor at the Johns Hopkins Bloomberg School of Public Health and co-author of the study, said: "It would be useful to be able to identify healthy people who are most at risk of developing oropharyngeal cancer in order to inform potential screening strategies, if effective screening tests could be developed."
To prevent the spread of HPV, experts recommend using a condom during oral sex, which provides a protective barrier between the penis and the mouth. Additionally, a latex square known as an oral dam can be placed over a woman's genitals to protect against infection (more on that here).