'Modern Family' actor Sofia Vergara will appear naked on the September issue of Women's Health magazine to chat about her approach to ageing, fitness and her new underwear line helping underprivileged women start their own businesses.
The 45-year-old actor, who rose to fame playing Gloria in the hit TV series, is the global cover star of the magazine's 'naked issue' - along with a host of well-known British personalities and sports stars.
Vergara is incredibly proud that a woman of her age is able to show her body on the cover of a major publication. "It's not like before, when it was just young girls who would make the cover of a magazine," she said.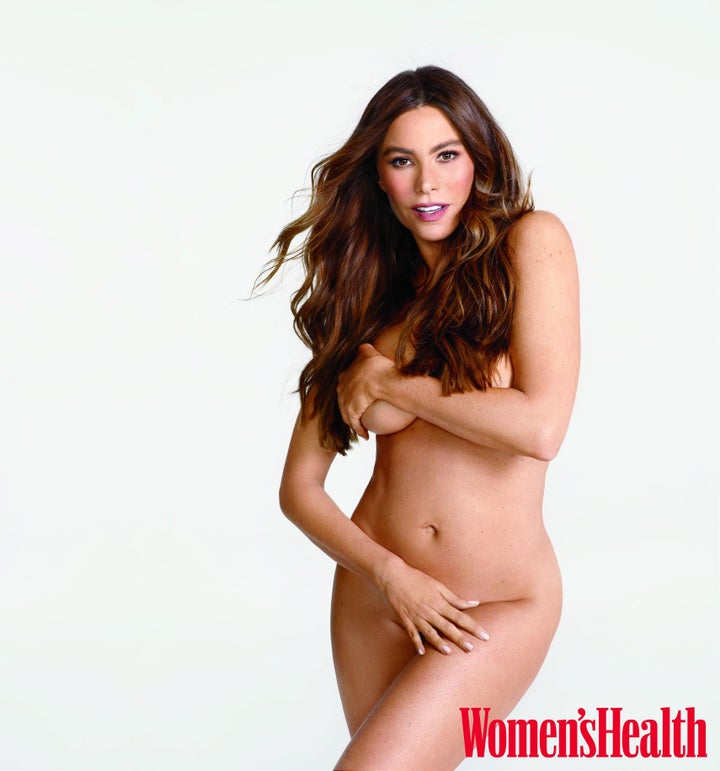 Vergara makes no secret of the fact she's 45 and her body is changing, not always in the way she wants it to.
"Even if you want to, at this time in your life, you can't be perfect. It's not that you hate it, or that you're upset about it, but it is our reality. We're changing," she said.
"I see it happening to me. I want to look my age, but I want to look great. I think if you are obsessed with this 'I want to look younger' thing, you're going to go crazy."
The actor understands the importance of keeping active to maintain a healthy body - she trains three or four times a week with her husband, Joe Manganiello, in the gym he built in their home.
Her fitness regime consists of incorporating the Megaformer with routines that combine cardio, strength, balance and flexibility.
But that's not to say she enjoys it. In fact she describes exercise as "torture".
When she's not acting or working out, Vergara is championing underserved women across the globe. The 45-year-old is launching an underwear line called EBY (Empowered By You) in September, which offers 10% of sales to female entrepreneurs looking to start small businesses.
The subscription-based service will deliver new underwear - thongs, briefs, bikinis, and boy shorts - to women every one, two or three months, according to Refinery 29.
Discussing her new venture, Vergara said women living in poverty are often a very important force for the family but sometimes have to endure horrible things because they can't just up and leave.
She said she wants to give these women the means to "help themselves, to save some money, to be able to have more control of their lives".
The September issue of Women's Health is on sale on 8 August.