McDonald's is adding five – count them – new items to its permanent menu in the UK, including a "new and improved" bacon roll in a sourdough-style bun.
The fast food chain will also be serving what it calls a "lighter lunch option" in the form of a chicken salad; a brand new wrap flavour; plus two sizes of your old favourite, the Smarties McFlurry – all available to buy from 26 June.
At the same time, it has revealed a switch to more sustainable packaging with all main meal and side salads now served in cardboard containers, as branches get rid of the existing plastic bowls, shaker salad cups and lids, including the ones on McFlurrys. The chain estimates this will result in 102 metric tons of plastic removed from waste annually.
But, we know what you all crave, so here it is – a breakdown of the menu.
Maccy D's classic breakfast option has had a makeover, featuring three rashers on a sourdough-style bun with your choice of brown sauce or ketchup.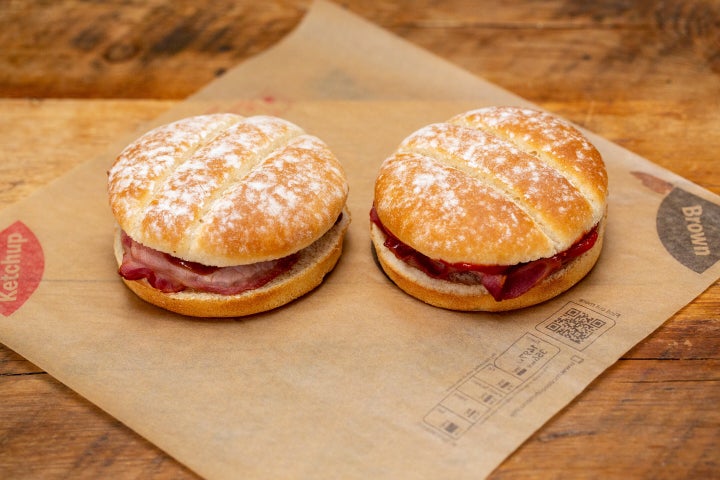 Customers have choice of crispy (265 calories) or grilled (133 calories) chicken with a balsamic dressing for this new salad. It's part of McDonald's 'Meals Under' offering, which allows you to build a meals featuring a main, side and drink which achieves either green or amber on the FSA traffic light system for fat, saturated fat, salt and sugar – and are under either 400 or 600 calories.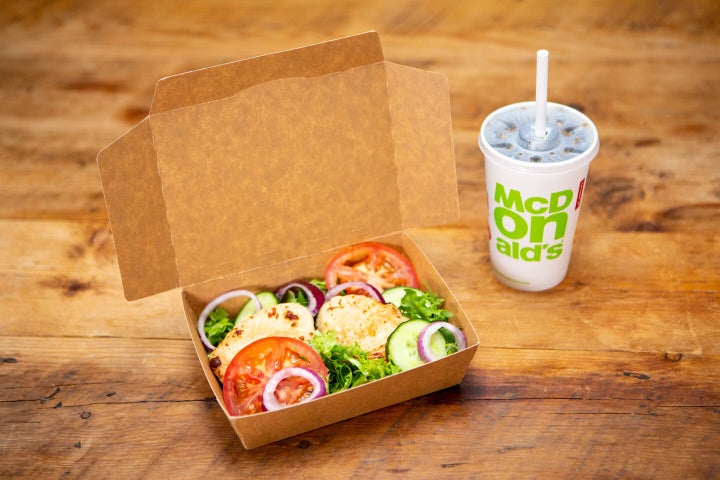 Hot Cajun Chicken Wrap, £2.99 🐔
There's a new wrap on the horizon filled with crispy chicken breast strips or grilled chicken with a Cajun sauce, Pepper Jack cheese, tomato, jalapeño slices and lettuce in a soft, toasted tortilla wrap.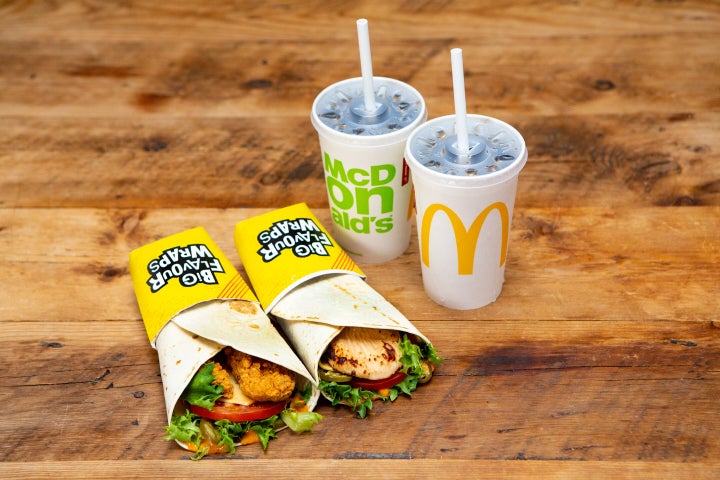 Smarties McFlurry, 99p 🍦
The dessert flavour is back by popular demand – and this time for good. That magical combo of vanilla ice cream, crushed Smarties and chocolate sauce will sit alongside the stalwart Maltesers- and Oreo-flavoured McFlurrys.
Smarties Mini McFlurry, 69p
🥄
Like the Smarties McFlurry, but smaller.