In Spenny vs Penny we compare the products we love, with those following in their (sometimes pricey) footsteps. Here we compare Benefit's 'They're Real' mascara, which has a cult following, to Aldi's dupe 'Too Legit', to find out which is the best value for money.
This is going to be a weird confession for the opening line of a makeup review: I don't really like makeup.
On weekdays, I prefer to enjoy the extra 15 minutes in bed, but the one product I do dedicate a full 30 seconds to each day is mascara. I have quite thin, fair lashes that are all but non-existent naturally – so to avoid looking like a tired mole, needs must.
As mascara is often the only makeup I'm wearing, I want it to look good and last all day. So can Aldi rise to the challenge? Or is its expensive Benefit counterpart better? Let's find out.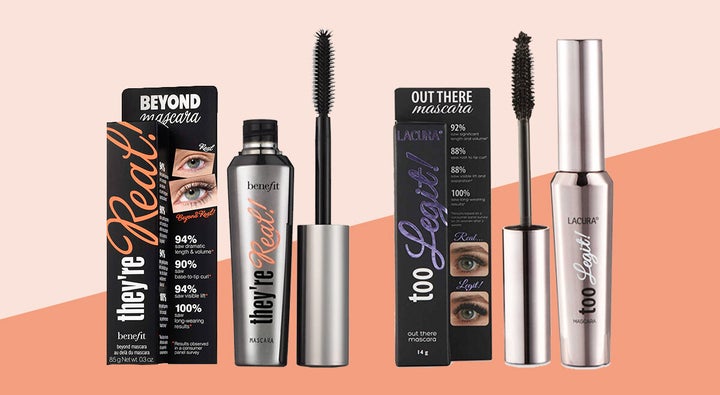 Benefit They're Real! Lengthening Mascara, £22.00
Benefit has long been my go-to for mascara; I was introduced to the brand one Christmas and I'm too lazy to venture. I tend to opt for the Badgirl Bang! Volumising Mascara (despite its cringeworthy name), but have used the brand's 'They're Real!' Lengthening Mascara in the past and am giving it another whirl for this experiment.
Benefit claims the product "lengthens, curls, volumizes, lifts and separates" and I have to say, it does what it says on the tin.
Due to my aforementioned tiny lashes, I have a habit of layering mascara way beyond the recommendations of any YouTube tutorial. Benefit's product stands up to the task, offering several coats without looking clumpy.
The wand has a nice weight to it, making application feel like a doddle and everything from the packaging to the wand design has that fun, pop-art look you instantly associate with the brand.
My only criticism of the product is that is stays on too well. Yes, my lashes have luscious volume all day, but my makeup remover struggles to remove the product at night. I do my best and splash my face with water, but still wake up with remnants under my eyes the next day. (Side note: the mascara's annoying sticking power is why I switched to the Badgirl product, which I find is far easier to remove.)
Because I don't wear (or buy) much makeup, I actually don't mind paying Benefit's mascara prices, but even I can admit £22 is higher than the going rate, so I'm keen to see how Aldi's dupe compares.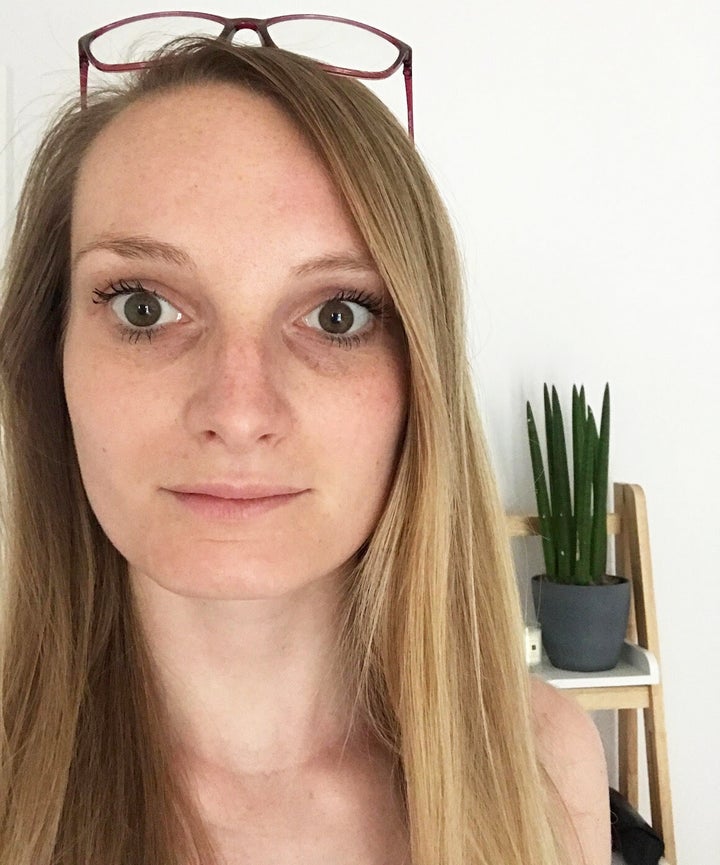 Aldi Too Legit Mascara, £5.99
The Aldi product looks strikingly similar to Benefit's 'They're Real!', from the black packaging to the silver wand casing. The wand feels significantly lighter but the brush is an almost identical size and shape.
Aldi claims the mascara will "make sure your eyes pop by adding curl, definition and dramatic length and volume to your lashes", but I'm a little disappointed.
The mascara doesn't feel as thick as the Benefit product and I find it requires more coats to give my fair lashes the same darkness and definition. Unfortunately, the product doesn't layer well and I'm left with clumpy "spider leg eyelashes" that I struggle to separate.
For fun, I put the Benefit mascara on one eye and the Aldi one on the other the next day, asking my boyfriend if he can tell the difference. He correctly identifies the one that "looks more expensive" within five seconds.
A plus point of the Aldi mascara is that it stays on throughout the working day and my eyelashes have only slightly drooped by the time I'm home. Unlike the Benefit version, it is much easier to remove at night and I can go to sleep knowing I won't leave any unwanted smudges on my pillow.
At £5.99, I would say the mascara is good value for money and although I'm unconvinced by how it looks on my lashes, a quick search of online reviews tells me others have been impressed. Perhaps if you're blessed with dark, longer lashes and just want to give them a small boost, the product can work. Sadly, for the Herculean effort I require from a mascara, it's not for me.
We all work hard to earn our money – so it shouldn't feel like hard work to spend it well. At HuffPost Finds we'll help you find the best stuff that deserves your cash, from the ultimate lipstick to a durable iron to replace the one that broke (RIP). All our choices are completely independent but we may earn a small commission if you click a link and make a purchase.