The Spice Girls were called many things during their brief but stratospheric few years of fame, but even they would admit that they were ever so slightly (i.e totally) ridiculous.
The fact that they didn't care what people thought of them made them all the more lovable - and ridiculous.
From performing atop speeding back cabs (ridiculous) to pinching royal arses (cheeky and ridiculous), Ginger, Posh, Scary, Sporty and Baby were never afraid to make fools of themselves, and for that, along with the perfect pop they served up, we salute them.
So on the 20th anniversary of their debut single 'Wannabe' being released (ridiculous), here's their 10 most ridiculous moments.
1. When they met Nelson Mandela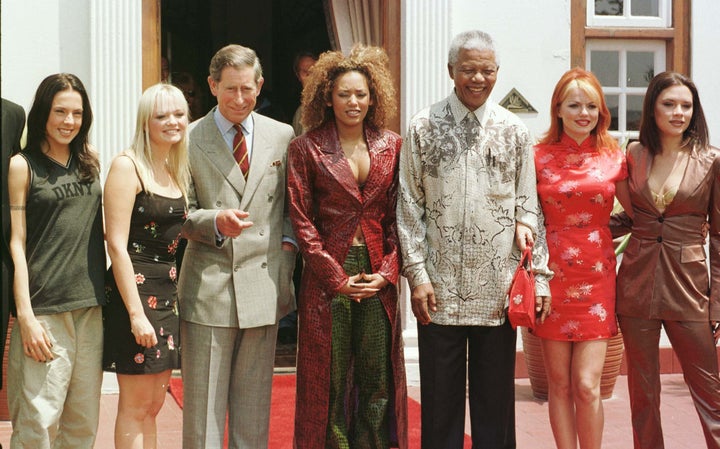 When the political legend met the fab five in 1997, he declared: "These are my heroes. This is one of the greatest moments in my life." Just think about that for a moment.
2. When they kissed Prince Charles (and pinched his bum)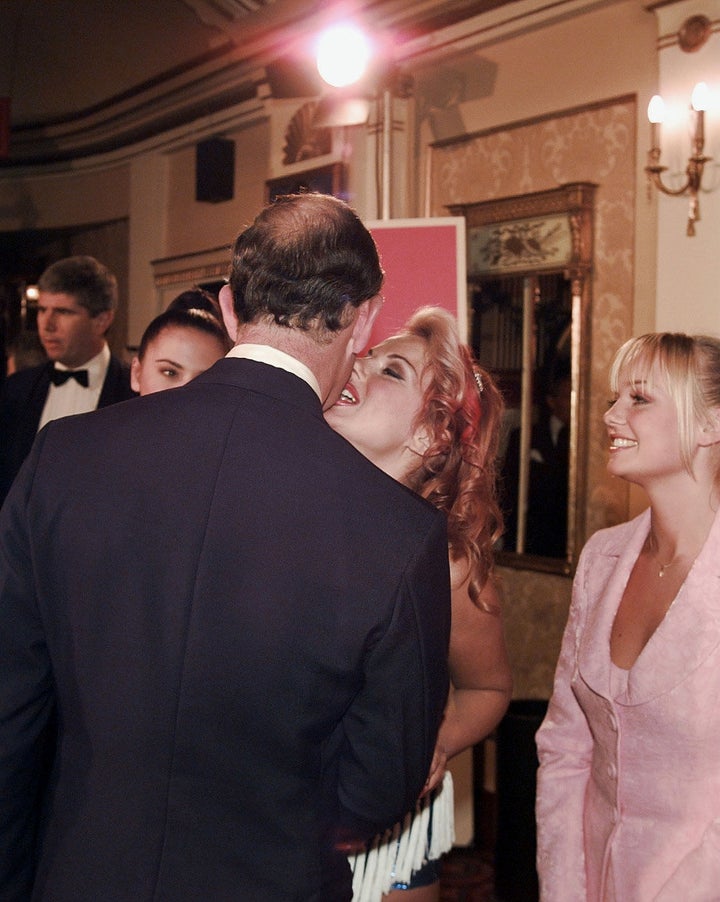 Royal protocol? Pah. Try telling Geri and Mel B that (and let's face it, the future King of England didn't look in the slightest bit bothered).
3. When Geri designed a range of Union Jack dresses for Next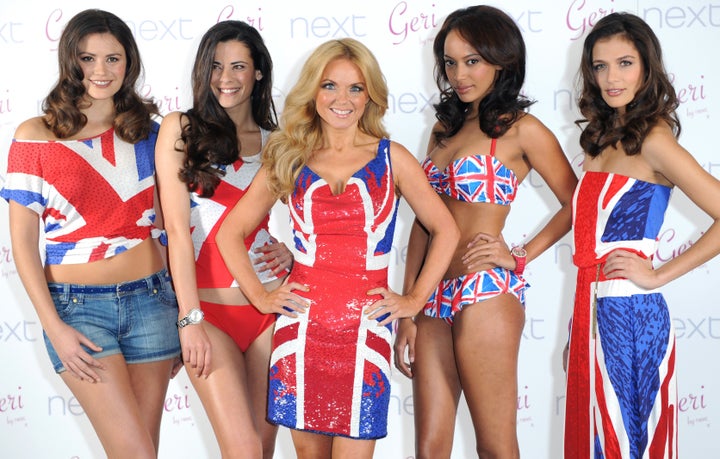 Well did you ever see anyone wearing one? No? Funny that.
4. When they dragged up as each other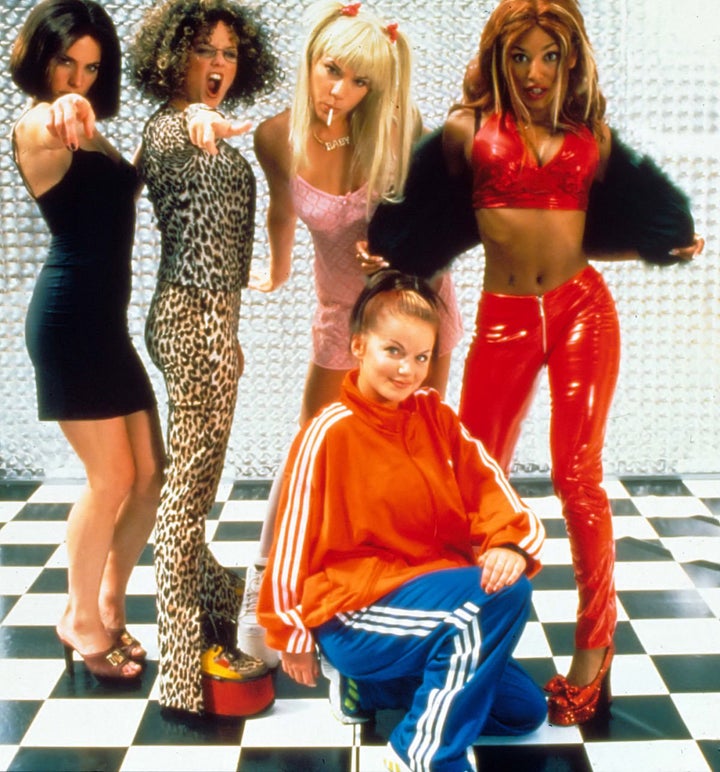 Ginger as Sporty? Baby as Scary? No. Just no.
5. When they appeared on The National Lottery without Geri
We all now know why Geri was a no-show on the show back in 1998, which makes watching this clip of Mel C telling her to 'get well soon' through gritted teeth whilst wearing a look of 'I'm gonna f'ing well kill you the next time I see you', even more hilarious.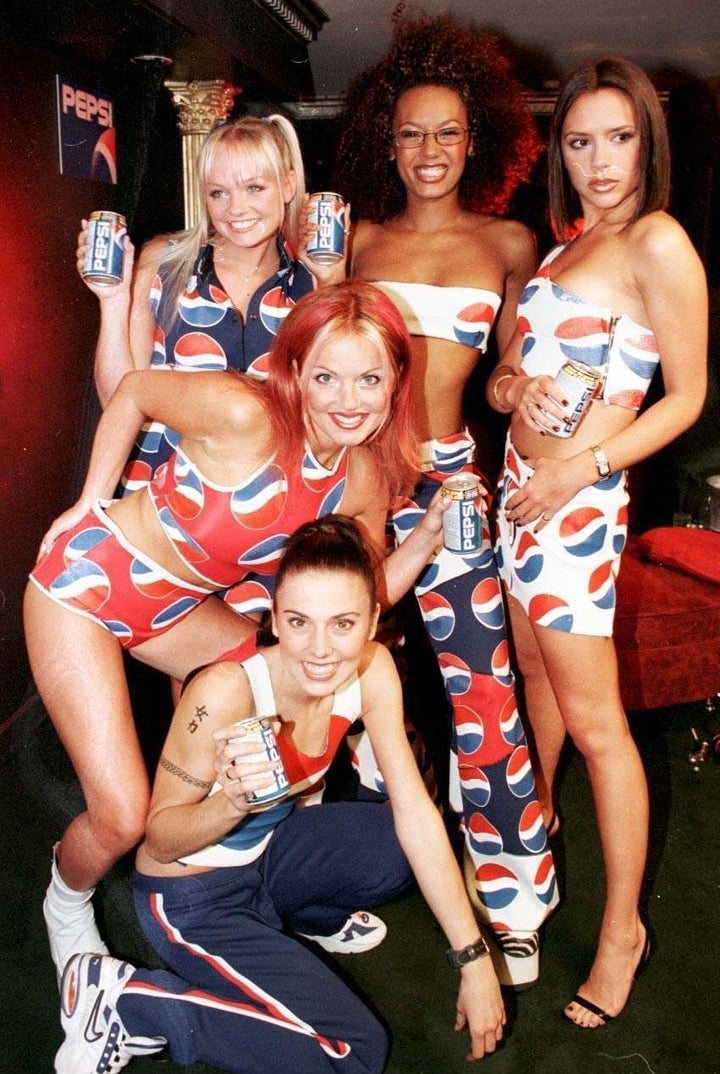 Now that's what we call really getting into a brand (for the right amount of cash, obvs).
7. Victoria's wedding to David Beckham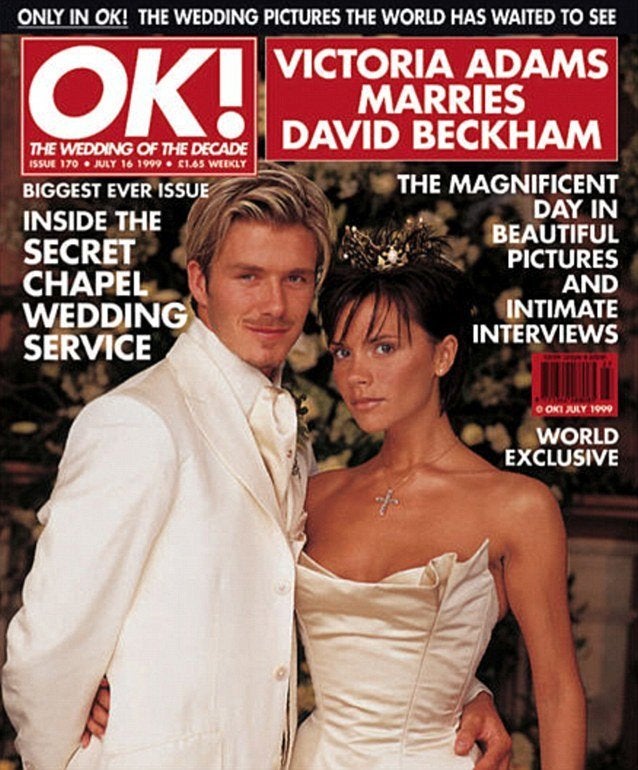 8. Their doomed musical, 'Viva Forever'
Not even a script by Jennifer Saunders could save this turkey from closing after less than a year on the West End stage at a loss of £5million. At least Victoria didn't have to show up for the anniversary.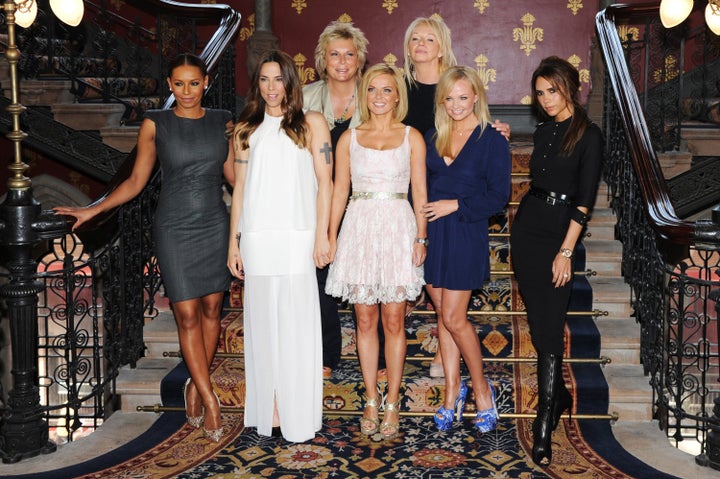 9. Performing on top of London black cabs at the 2014 Games
Amazing obviously, but also totally and utterly ridiculous.
10. 'Spiceworld: The Movie'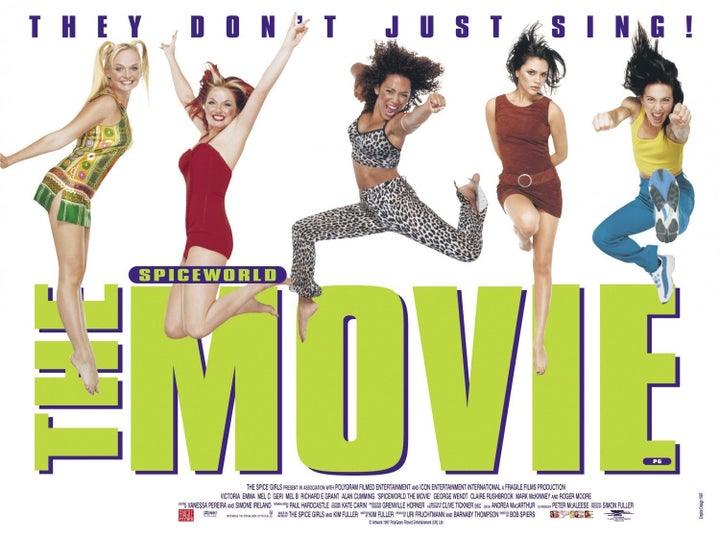 Yep, all 93 minutes of it.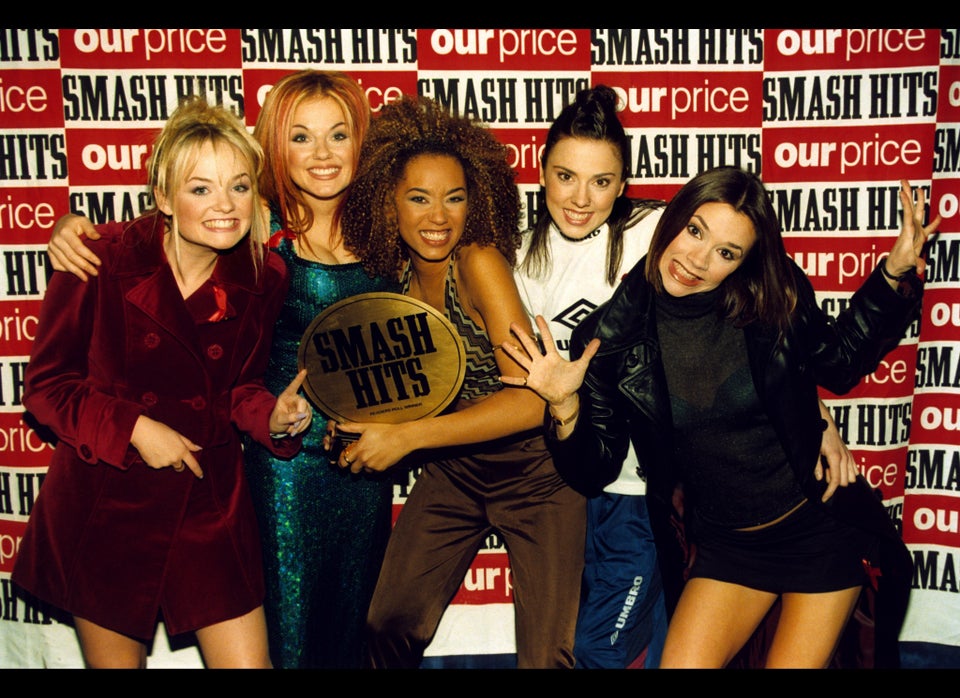 The Spice Girls