Geri posted the pic of her and the former Baby Spice on Instagram, which she captioned: "In the studio oooooooh".
Fans of the group were quick to share their excitement, with one commenting: "Cant wait to listen! Spice up your life!"
Another added: "You tease!"
Emma and Geri, together with Mel B, are set to reform as a trio, going by the name of GEM.
They confirmed they would be reuniting back in July in a video message to fans.
They said: "You've stood by us for 20 years and we want to say a big thank you.
"We've had our ups and downs but you have always been there.
We want to celebrate and have a party, and when we do, you're invited."
Victoria Beckham and Mel C have made it clear that they don't want anything to do with the reunion though.
Last month the former Posh Spice said she wished the girls well, but hoped they would record new material together.
"Of course, as a new group, I do [wish them luck]," she told The Sunday Times.
"I do think they should sing new material, though, because what we did as the Spice Girls was so special. "If they sang Spice Girls songs, I think I might be a bit sad."
"There's a lot to be said for bowing out on a high note," she wrote.
"For me the absolute pinnacle of my Spice existence was being watched by a billion people around the globe belting out 'Spice Up Your Life' on top of a black cab at the 2012 London Olympics.
"Anything less than the full line-up just didn't feel like we'd be doing justice to the band or the fans."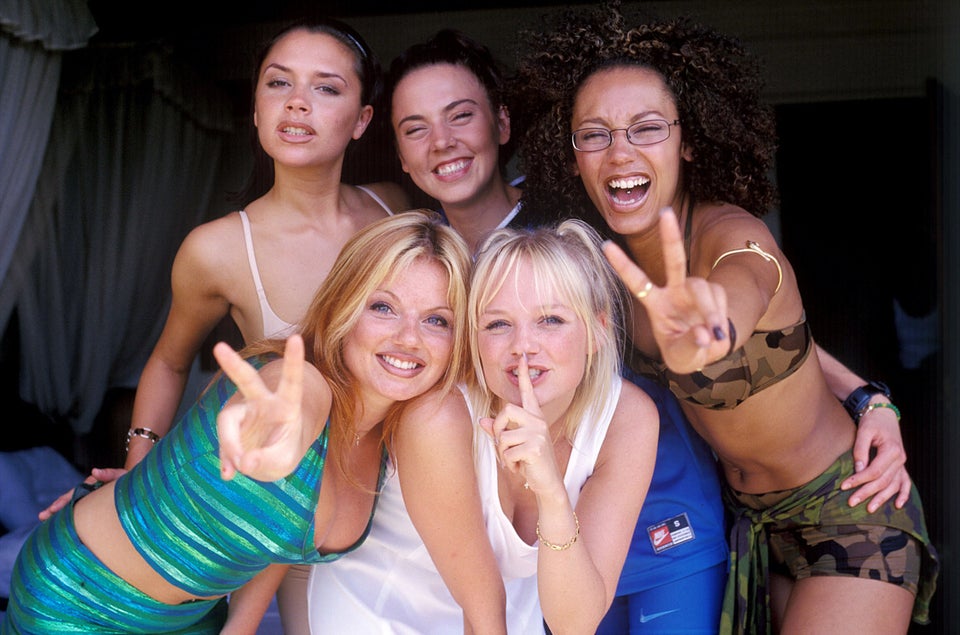 20 Spice Girls Fashion Moments