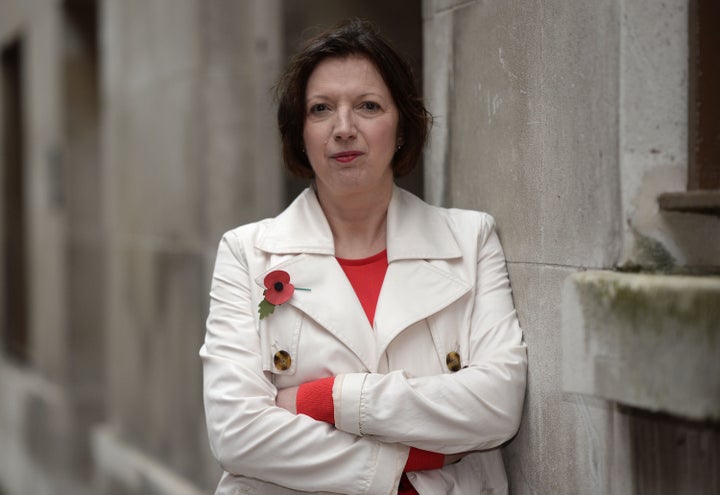 Theresa May must put workers on company boards to help tackle the "glorified gangmastering" taking place in some of Britain's work places, according to TUC boss Frances O'Grady.
Speaking ahead of the TUC's annual conference this weekend, O'Grady called on the Prime Minister to honour the commitment she made when she stood to be Tory leader in July.
O'Grady's call came just hours after Sports Direct announced it would have a workers representative on its board following a storm of criticism over the pay and conditions of its staff.
Sports Direct boss Mike Ashley also promised that all staff would be guaranteed 12-hours work a week as he banned zero-hour contracts– yet this would not apply to more than 4,000 warehouse workers supplied by an agency.
O'Grady said: "As we've seen in Sports Direct a lot of them are on pretty rubbish contracts, and if you want to bring the country back together again I think people from all quarters should be pretty shocked and ashamed that in Britain today there are people being treated, well, it's glorified gangmastering going on in some of Britain's workplaces."
In one of the few speeches May delivered in the brief Conservative leadership contest, she claimed scrutiny of the people who run "big businesses" is "just not good enough".
May vowed that if she became Prime Minister "we're going to have not just consumers represented on company boards, but workers as well."
The TUC welcomed the commitment at the time, but two months on, O'Grady called for "the warm words" to be "backed up by action".
She said: "What we want is a fairer deal for workers, so having workers on the board is not the whole story, it is not the whole answer, but it could herald a different kind of relationship between employers and employees.
"There are too many work places in Britain where people are expected to keep their heads down and their mouths shut.
"I think having workers on boards sends a very different signal where you say actually the success of our company depends on the workforce.
"We know are the real wealth creators are and it's the people who are working hard."
Labour leader Jeremy Corbyn is due to address a private dinner at the TUC conference in Brighton over the weekend, but will not speak to delegates from the stage.
Reflecting on the current state of the Labour Party, O'Grady said: "It's in everybody's interest, not just Labour supporters, that there is a robust opposition.
"Once this leadership contest is over I think it's beholdent on Labour to buckle down and reunite and to start focusing a little more on voters and a little less on the membership and MPs."
Popular in the Community