A high-speed train was turned into a makeshift maternity ward when a woman gave birth to her baby daughter on board.
Tatiana Smurova-Bolton, 41, was on the 3.43pm Southeastern service from Ashford International to St Pancras International on Sunday afternoon when she went into labour.
After coming to a halt at platform 13 shortly after 4pm, the carriage was cleared by staff to give the expectant mother, who is married to Henry Bolton, some privacy.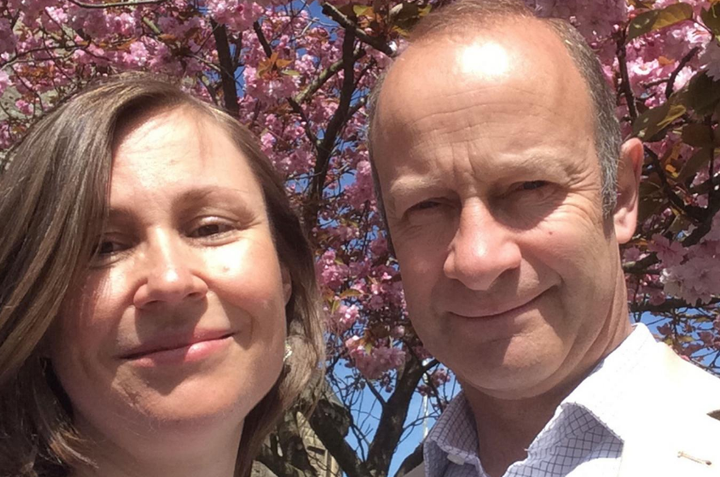 The former Ukip candidate for Police and Crime Commissioner in Kent, who was on the service with his wife and two-year-old daughter Lucinda, said the family's newest addition, Victoria, was safely delivered by paramedics.
He told the Press Association: "We were travelling up to London as my wife was booked into a hospital there and it became increasingly apparent we weren't going to make it all the way.
"She was getting contractions which were rapidly increasing in frequency and where do you go from the train?
"As we were pulling into St Pancras station it became obvious that we weren't going to get off and there was a lady who very kindly agreed to stay on the train with my wife whilst I went to get some assistance.
"We got my wife on to the floor and then the paramedics arrived, we cleared everything out of the way and just prepped for birth."
The delivery was over in a matter of minutes and the family stayed on board while checks were carried out, before being transferred to a nearby hospital by ambulance.
The baby, who weighed 3.82 kg (8.4 lbs), is now being kept on antibiotics in hospital, but are both said to be doing "very well".
Mr Bolton, 53, said he was very happy with how the unusual delivery unfolded.
"One of the reasons I think it went so well is because it was in a natural situation and it wasn't in a hospital with loads of things going on," he said.
"The other thing is, I think that is wonderful for a child to have something a little bit quirky in their background - and what's more quirky than being born on the train at platform 13 of St Pancras station?"
The former army officer had quipped on Twitter that his daughter's arrival - which came two weeks early - presented plenty of jokes about Southeastern's delayed services.
"Numerous jokes about early arrivals on SEastern," he wrote.
She is the couple's second child together, and Mr Bolton's third daughter.
Southeastern spokesman John Staples said: "On behalf of the whole company, I would like to send Southeastern's very best wishes to the parents and family of a baby born on board our high speed train last night."
The first six carriages of the 12-car train then split and left the station on its next journey after only a four-minute delay.
Popular in the Community