The British actor, who plays Finn in 'The Force Awakens', brightened up five-year-old Daniel's day, and even gave him some tips on how to use a lightsaber, in association with the children's charity Rays Of Sunshine at Royal London Hospital.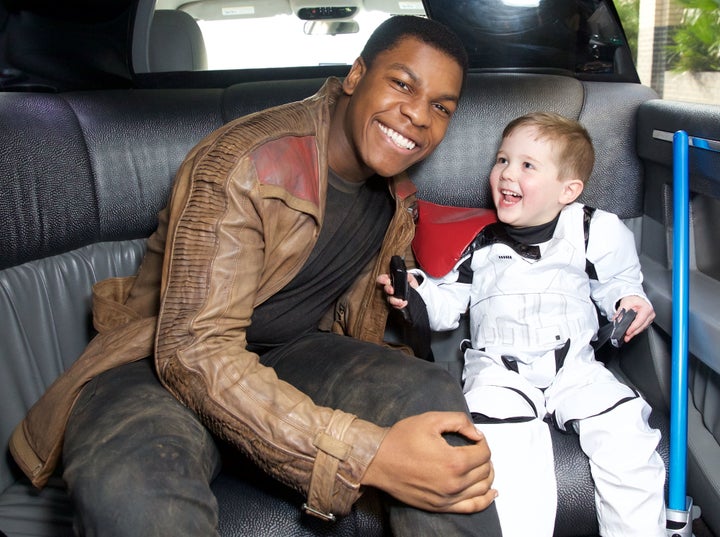 As a special treat, he even wore Finn's jacket from 'The Force Awakens', before he and Daniel - who is currently living with a brain tumour - handed out presents to other children in the hospital together.
John said: "When I heard about Daniel's wish to meet Finn, I jumped at the chance to make it come true. It was fantastic to be a part of his very special wish with Rays of Sunshine. It was also great to meet the children at The Royal London Hospital and be a part of something so positive."
Daniel's mother, Rosalind, also beamed: "To see Daniel smile like that without a care in the world after everything he's been through, knowing how much time and effort Rays of Sunshine have put in to his wish and that John Boyega gave his time to make it come true, is priceless."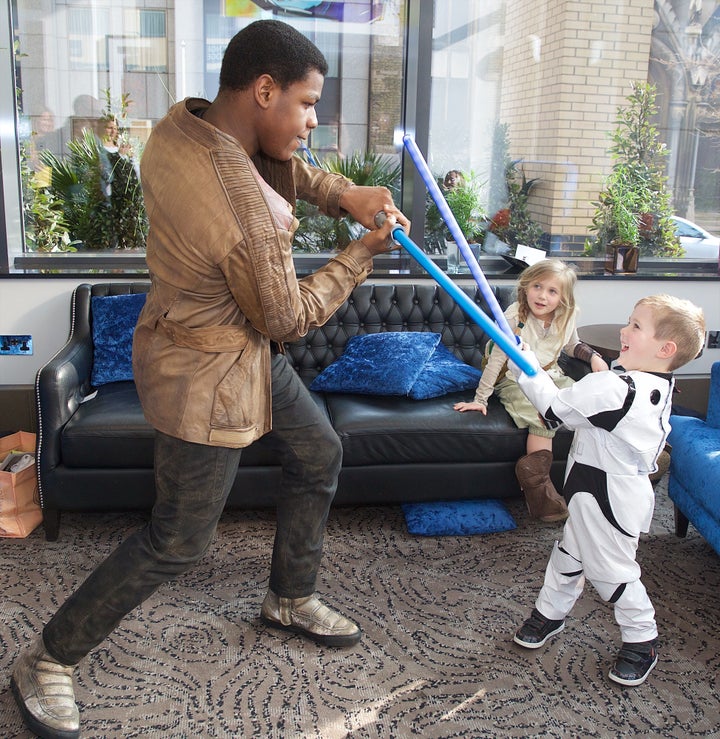 On Sunday night, John shared a snap of the two of them together on Instagram, writing: "Daniel currently lives with a brain tumour and rather than having Finn to himself he wanted Finn to meet the kids at the Royal London hospital and give them some toys. Really thankful for the opportunity this child granted me and I'm just humbled!
"I hope I played a little part in making you smile young stormtrooper."
New stars Adam Driver and Daisy Ridley will also be returning, while Luke Skywalker actor Mark Hamill looks set to take centre stage, after making an ever-so-brief appearance at the end of 'The Force Awakens'.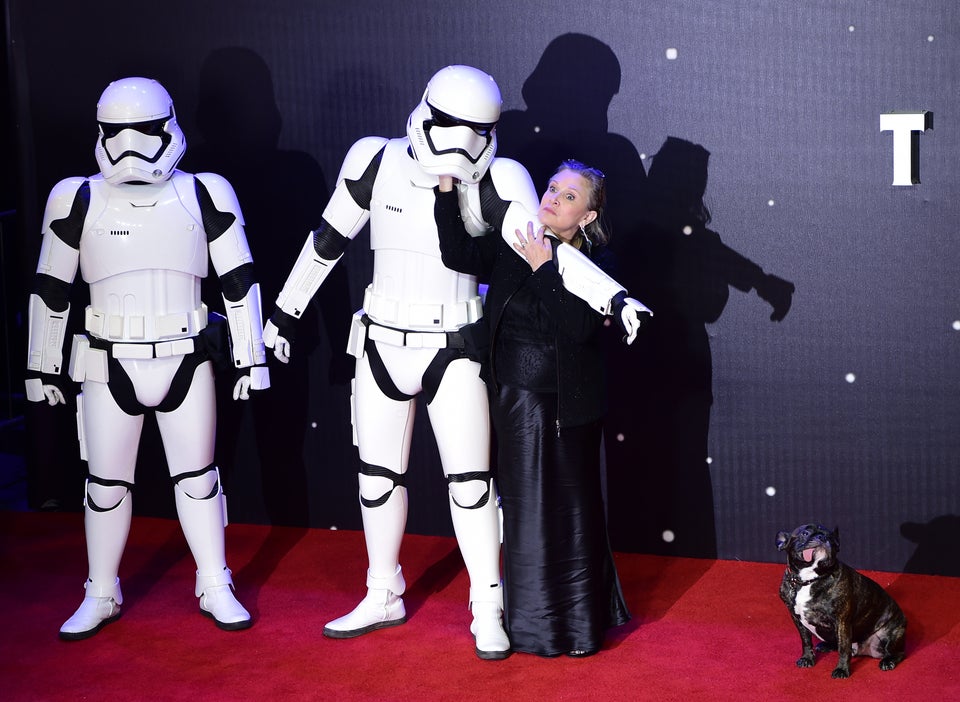 'Star Wars: The Force Awakens' European Premiere
Popular in the Community