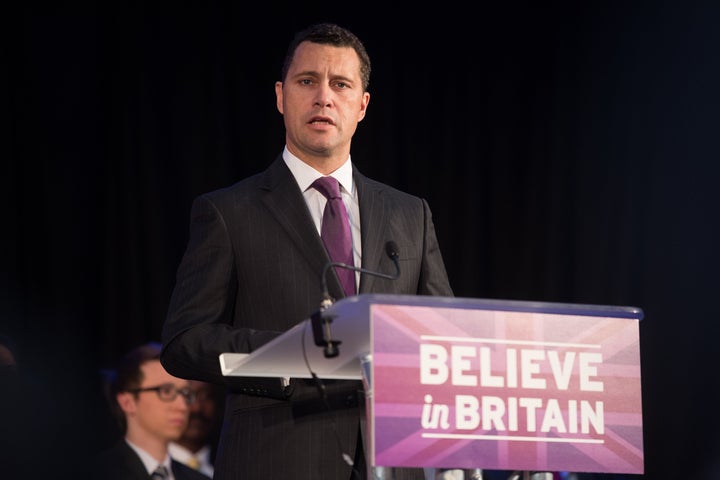 The frontrunner to succeed Nigel Farage as Ukip leader could be expelled from the race after emails appeared to show he failed to pay his membership fees for 15 months.
Documents seen by the Huff Post UK suggest Steven Woolfe was told on March 29 this year that his Ukip membership had lapsed in December 2014 and had not been renewed.
An email sent to Woolfe in April asked him if he wished to renew as a standard member, or join Ukip's Patron Club – which carries with it a fee of £1,000 a year.
According to another document, Woolfe's membership was officially "reopened" on July 12 - eight days after Farage announced he was standing down.
If the MEP did indeed let his membership lapse, it would bar him from standing in the Ukip leadership contest as party rules require all contenders to have been members for at least two years.
Tonight, a spokesman for Woolfe told Huff Post UK: "Steven has been a proud member of Ukip since 2010 and a Ukip Member of the European Parliament since Spring 2014.
"He looks forward to making the case over the next few weeks why he is the best person to succeed Nigel Farage as party leader, starting with his first major rally in Manchester."
Woolfe is currently the candidate to beat in the Ukip leadership contest, triggered by the resignation of Farage after the UK voted to leave the EU.
He has received the backing of Arron Banks, the Ukip donor who also co-created the campaign group Leave.EU.
Speaking in Manchester tonight, Woolfe warned there must be no "no back-sliding, no side-stepping, no Brexit-lite" from the Government as it negotiates the terms of the UK's withdrawal from the EU.
He said: "I have confidence in the three Brexiteers – [David] Davis, [Liam] Fox and [Boris] Johnson – who I campaigned alongside during the referendum.
"They should now be given some time to do the job.
"But let me be clear: Ukip under my leadership will not stand by and see Brexit watered down."
She said: "In this leadership contest, Ukip's Tea Party tendancy – people obsessed with US Republican conventions – are well represented on the ballot paper.
"I'm determined that Ukip members must also have the opportunity to vote for a common sense future for our party and that is what Lisa represents."