If you need to wake up - in more ways than one - then a new coffee promises to help.
'Stiff Bull' coffee claims to give men an erection that can last for up to three days.
Unsurprisingly, health experts have said it could be "dangerous" as prolonged erections can lead to necrosis and cell death.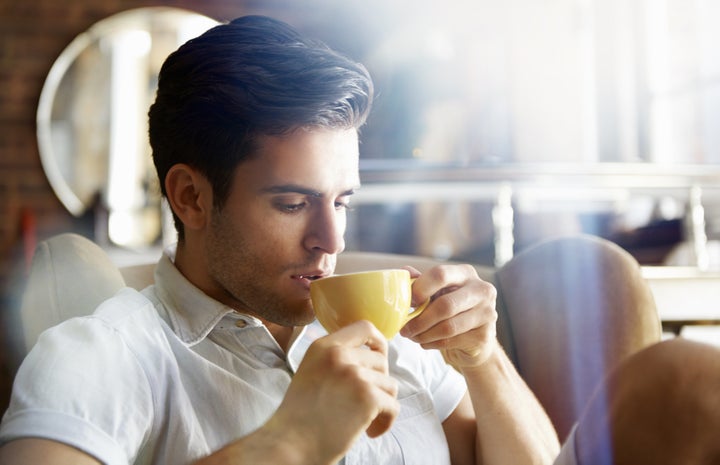 The coffee is made up of "all natural" herbs including Tongkat Ali, Maca Root and Guarana.
"These herbs grow wild in the jungles of Malaysia and have been used for centuries by the people of Asia and South America to greatly improve sexual health, libido, and overall wellness," reads the website.
The coffee's manufacturer claims it can "improve energy levels" and "reduce fatigue". It's also hailed as "the relationship saver".
It doesn't come cheap, with one pack costing $10 (roughly £7-£8).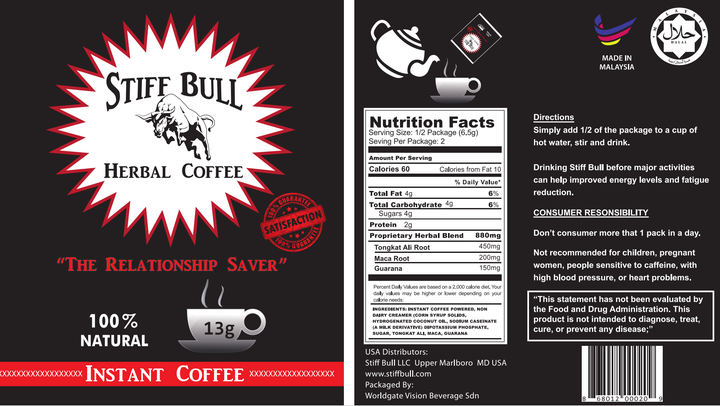 The maker recently got in trouble with the US-based Food and Drug Administration (FDA) for including desmethyl carbodenafil (a viagra substitute) in the drink, without disclosing it on the packaging.
The FDA said that people whose health might be affected by desmethyl carbodenafil would be unaware of the undisclosed ingredient and are therefore put at risk.
As a result, the FDA didn't approve the product however it is still available online.
Dr Helen Webberley, the dedicated GP for Oxford Online Pharmacy, told The Huffington Post UK that the coffee could be dangerous if consumed by people who don't need help with arousal.
"If the erection brought on by the ingredients contained in the coffee is dependent on sexual stimulation, then it is for the consumer to consent to ingesting this medication," she said.
"If, on the other hand, the erection is brought about regardless of arousal then it is dangerous as prolonged erections can lead to necrosis and cell death."