Two 18-year-old LGBT activists have been named Young Campaigners of the Year by charity Stonewall.
AJ Selfridge and Mitch Price both launched initiatives aimed at developing greater understanding of LGBT issues in their respective schools.
AJ, from South Buckinghamshire, even designed a new curriculum for teachers delivering PSHCE lessons.
While Mitch used his own experience at secondary school to ensure future pupils aren't negatively impacted by a lack of understanding.
Both were named Young Campaigners of the Year for 2016 at a glitzy event in central London, alongside dozens of fellow volunteers.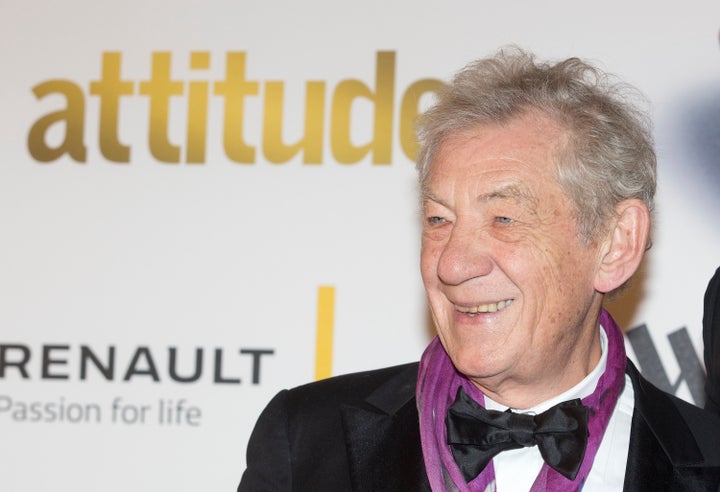 Actor and campaigner Sir Ian McKellen showed his commitment to supporting the young campaigners on the programme by making a surprise appearance during the awards.
Sir Ian said: "Lesbian, gay, bi and trans equality has travelled a long journey in this country and Stonewall has led the way. But there is still so much left to do, both in Britain and across the world.
"No same sex marriage yet in Northern Ireland. 40 Commonwealth countries still criminalise homosexuality. 20% in UK think homosexuality is not "acceptable". There is much work left for Stonewall and the rest of us to do.
"Nothing though is more important than to continue to enable young people to have a voice, their own voice: to empower themselves and their kind, however they define themselves."
AJ and Mitch were both 17 when they began their campaigns, but were 18 at the time of the awards ceremony.
Stonewall LGBT Youth Awards 2016 Sees 18-Year-Olds Crowned Campaigners Of The Year
Their work is an inspiration.
---