As Stormzy celebrates his 24th birthday today (Wednesday 26 July), he has plenty to cheer about.
The grime star has had a whirlwind 12 months, which has seen the release of his album 'GSAP', a standout Glastonbury performance and of course, 'Love Island' making its way into his life.
His achievements haven't gone unnoticed either and quite frankly, if you have Twitter but don't follow Stormzy, you might as well delete the app.
It's hard to explain why we love the South Londoner as much as we do but, in honour of his special day, we're going to try to make things clear.
Here are 16 times he's been the greatest person on the planet...
1. When he spoke at Oxford (And took his mum along)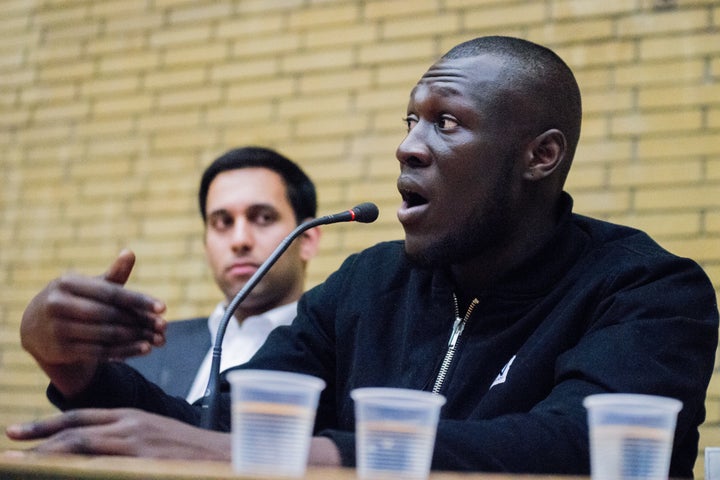 It's hard to know where to start so let's begin here: Stormzy really, really loves his mum. When the star held a Q&A at the the university's Guild, his mum Abigail was proudly looking on from the audience.
Explaining how she's helped him stay grounded in recent years, he said: "In terms of my day-to-day life it seriously hasn't changed me in the slightest.
"That's mainly down to the people around me – I would be embarrassed to chang. My mum would probably just slap me."
2. And the time he surprised his mum and sister with new cars
3. Little Mix's 'Power' video
Stormzy's verse on the track - in which he offers lines including "You can be a woman and a boss and wear the trousers at the same time" - is outstanding and the fact he made sure he was in the video too was an added bonus.
4. That time when he turned up at a fan's house to watch 'Soccer AM'
The 'Shut Up' star took to Twitter to ask if anyone could record the show, which featured a pre-recorded interview he'd taken part in - and when one fan agreed, Stormzy later arrived at their house to press play.
5. His honesty about mental health issues on 'First Things First'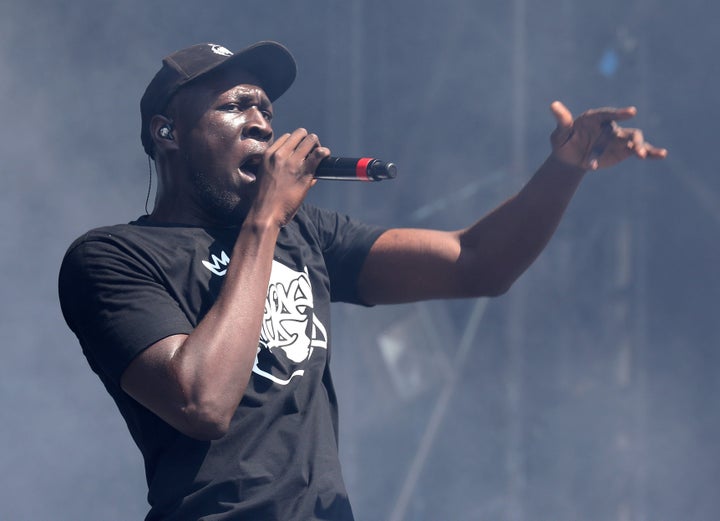 On the opening track of his album 'GSAP', Stormzy said: "You was fighting with your girl when I was fighting my depression." Then…
6. He went on Channel 4 News and talked about it some more
"If there's anyone out there going through it, I think for them to see that I went through it, it would help," he said. "Because for a long time I used to think that soldiers don't go through that. You know? Like, strong people in life, the bravest, the most courageous people, they don't go through that, they just get on with it.
"That's not the case. I feel like I always come across confidently and happy. I just present myself in a positive way so I can spread that.
"So people will be looking at and thinking I don't go through nothing, so for me to let people know that I do, I felt it's important for me to let people know that."
7. His 'Big For Your Boots' video
The visual accompaniment to the single sees Stormzy surrounded by badass, creative women, including DJs, YouTubers, a photographer, singers and his girlfriend, Maya Jama. See a full list of who's who here.
8. When he went on LBC to eloquently explain their errors
Back in October 2016, an LBC radio show saw a caller suggest grime was to blame for the rise in knife crime. After calling out the station on his album, Stormzy then made an impassioned defence of the drama on Shelagh Fogarty's show.
9. The fact Stormzy used his time on stage at Glastonbury to highlight Grenfell
The rapper wore a t-shirt bearing the name of the tower which was destroyed in the blaze, and reminded the crowd: "We are urging the authorities to tell the truth, first and foremost, to do something, first and foremost, and we are urging the Government to be held accountable."
10. His Thorpe Park birthday party
In 2016, he took over the whole theme park and invited hundreds of fans to help him celebrate - for free. Party-goers even got given Adidas goodie bags. Jealous? Us?
11. The Brit Awards 2017, when he performed with Ed Sheeran
We really don't care that Stormzy didn't win any awards at the bash, he still managed to be one of the evening's highlights.
12. His reaction to a shout out from Adele is one of the purest things on earth
13. And the fact Stormzy took the election seriously
He was one of the many grime stars who encouraged young people to vote, and also publicly backed Jeremy Corbyn.
"My man, Jeremy! Young Jeremy, my guy. I dig what he says," he told the Guardian. "I saw some sick picture of him from back in the day when he was campaigning about anti-apartheid and I thought: yeah, I like your energy. "
14. How extra he is with birthday presents
Why wrap up a gift when you can write your girlfriend a song?
15. His 10/10 'Love Island' commentary
16. His birthday shoey in Australia