Einav Morgenstern and Tamar Yahel were about to get married in Toronto last month when they hit a pretty significant problem.
The pair had planned to have an intimate wedding with just two friends attending as witnesses, but due to unforeseen circumstances, their pals were unable to make the ceremony.
In a last-minute panic, the couple put out a Facebook appeal asking if anyone in the area was available to attend their wedding.
To their surprise, they received hundreds of messages from strangers and successfully found four witnesses to help.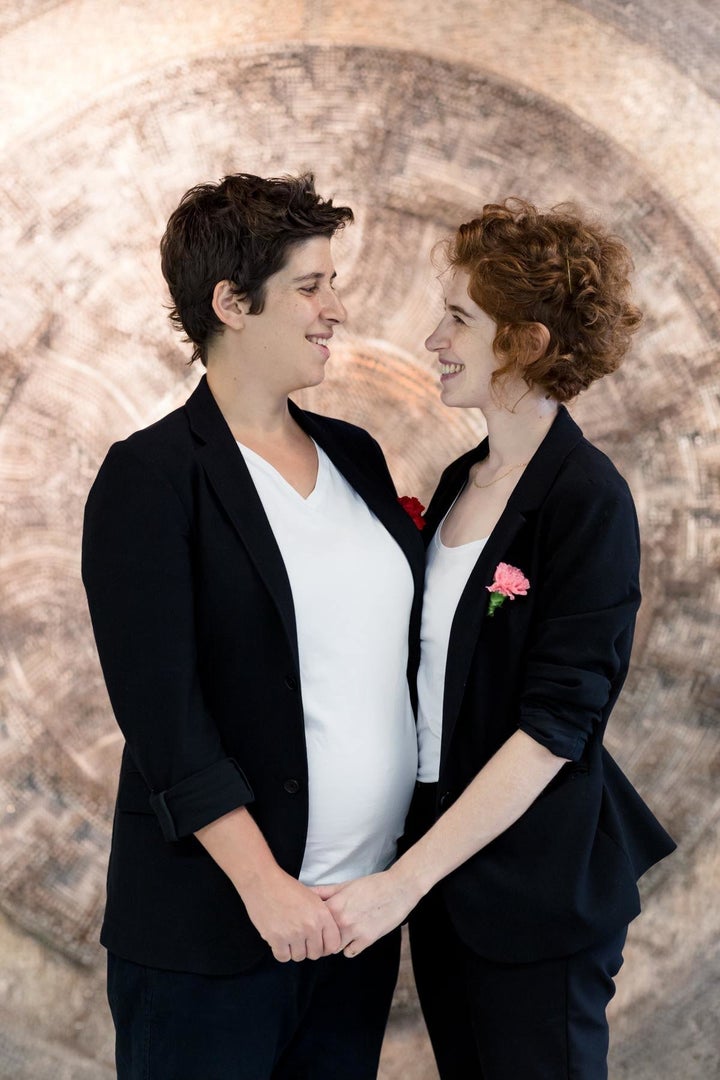 Morgenstern and Yahel have been together for almost 10 years and have one child together and another on the way.
The pair had a wedding ceremony in Israel two years ago, despite the fact that their home country does not allow for same-sex marriages to be performed.
However, the pair have since moved to Canada and thought it was about time they made their marriage official.
When they knew their witnesses weren't going to make it, they posted a status on Bunz - a community Facebook page where people reach out for help - explaining their situation, just two hours before the ceremony was due to start.

The couple were inundated with messages and quickly found four people able to come down to Toronto City Hall at the right time.
Their wedding party was made up of photographer Saajid Sam Motala, stay-at-home mum Monica Kelly, administrator Lilya Sultanova and actor Ken Ferguson - known of whom had met each other before the wedding.
Morgenstern said she and Yahel were "overwhelmed with the support" they received from complete strangers.
"While we acknowledge how fortunate we are to have our families and friends and even strangers support us, we know this is not the case for many LGBTQ folks around the world," she told The Huffington Post UK.
"Unfortunately prejudice and stigma are still abundant and the most vulnerable, such as young people and folk with little or no support from their communities, sometimes pay with their lives just for being who they are.
"We wish our story would encourage others to build their own community and to surround themselves with people who accept and love them for who they are."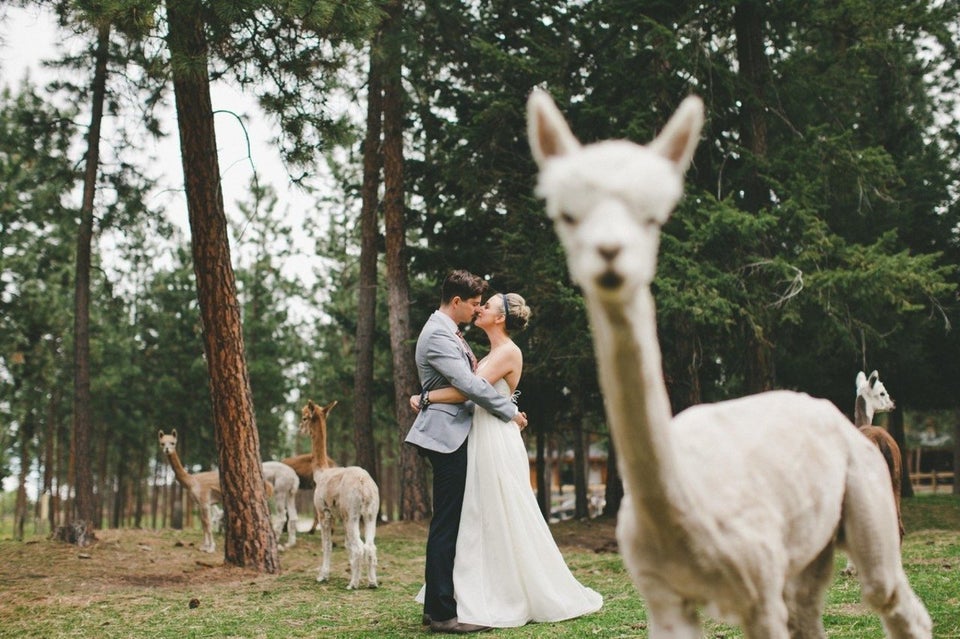 Funny Wedding Photobombs