These days it can be hard to find creative new ways to propose - especially when the internet is chock-a-block with viral videos of flash mobs and niche declarations of love.
For those who are despairing over new and novel ways to pop the question, jewellery designer Iryna Osinchuk-Chajka has your back.
The creative owner of Etsy store 'EtenIren' has designed a handful of delightful succulent and floral-themed ring boxes, which are sure to be a hit with cacti-loving folk everywhere. Or, you know, those who have an eye for pretty things.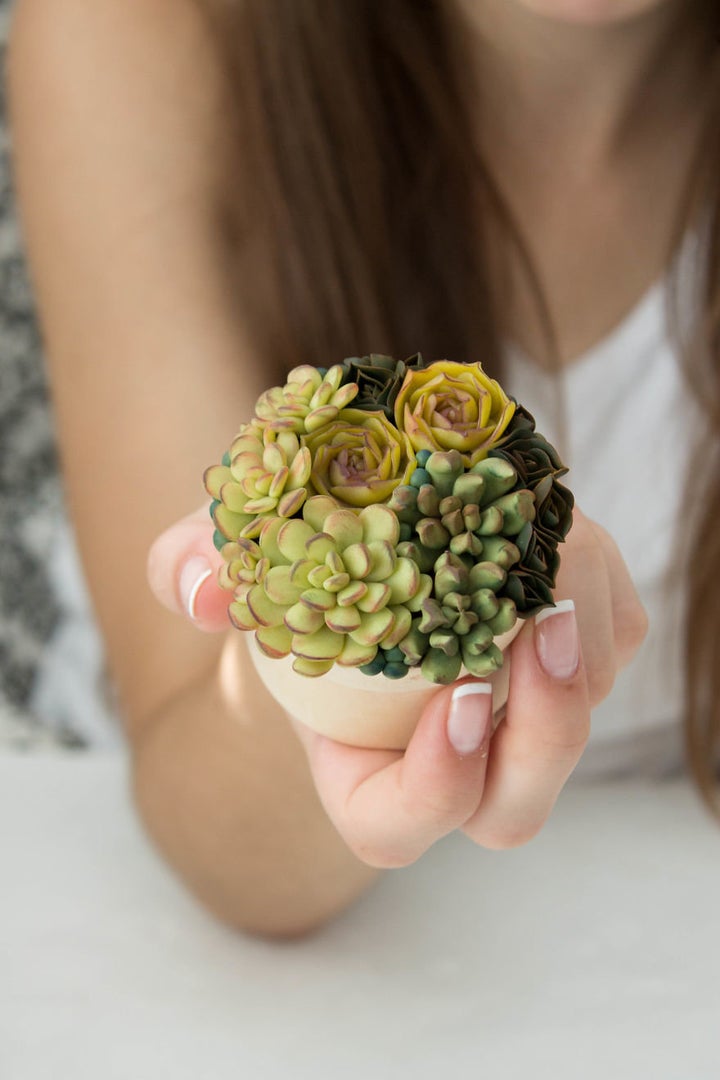 Osinchuk-Chajka noticed that succulents were becomingly increasingly trendy and wanted to incorporate the pretty plants into her designs.
She began making themed hair accessories and jewellery, but soon realised there was a bigger niche to fill in the form of engagement ring boxes.
After tracking down a talented craftsman to make the wooden boxes for her, she embarked on a new journey - the results of which are truly breathtaking.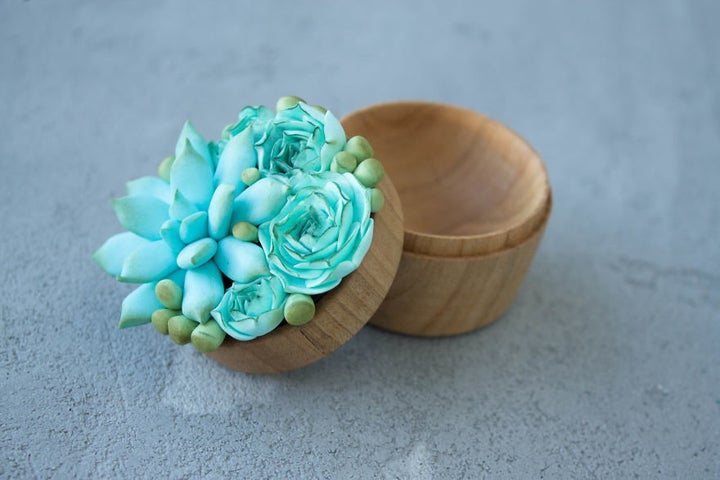 "There's been a really positive response to the boxes," she told The Huffington Post UK. "A lot of people love them and we've had a lot of orders through."
The boxes can take up to two days to create, as they are 100% handmade and require a lot of "love and attention".
"The boxes themselves are made of wood, and cut and polished by hand," explained Osinchuk-Chajka. "The succulents are made by hand using polymer clay, which is a reliable and firm material."
Each box is different, with some sporting multiple types of succulent and others featuring just one type, there are also boxes with colourful floral arrangements and boxes in autumnal hues.
The craftsmanship is incredibly intricate and, all in all, we couldn't think of a more perfect way to propose.