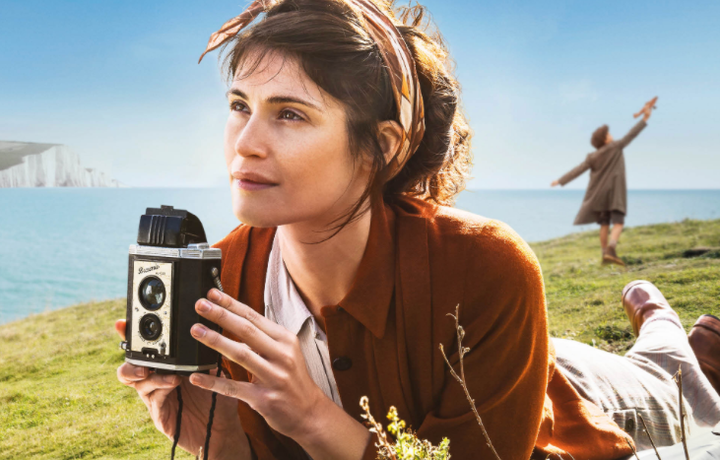 If there is one thing that Gemma Arterton's Alice Lamb can't abide in the new period comedy Summerland, it's children. They are the bane of her reclusive existence in a small seaside town in Kent, during WW2, branding her a "witch" and causing a daily nuisance with pranks on and around her property while she is trying to write her thesis.
So when a kid called Frank (Lucas Bond) lands on her doorstep, one of the many London young escaping the capital during the Blitz, it's no wonder she baulks at the idea of housing one.
But as Alice reluctantly bonds with the young lad, while flashbacking to her university love affair with the family-wanting Vera (Gugu Mbatha-Raw), the film suggests that any woman could warm to the concept of child-rearing if they are simply served up the right child to rear.
Summerland isn't the first movie to thrust motherhood on independent women who have no interest in children; Baby Boom (1987) and We Need To Talk About Kevin (2011), to a more nuanced and critical extent, are two such examples.
However, Jessica Swales' film still perpetuates the notion that being child-free isn't a valid choice at a time when more and more women are choosing to be.
In 2019, according to the Office for National Statistics, 48% of women in England and Wales had not had children by the time they hit 30, compared to 80% of the previous generation who had at least one child by that milestone.
Fertility issues are one of the reasons why an increasing number of women are choosing to go child-free but other factors include economic concerns, climate change worries, career goals and simply feeling that being a mother isn't actually what they want.
Of course, society has long been resistant to the idea of women denying their biological mandate, especially when those women have celebrity status.
One winces at the years of pejorative news coverage aimed at the likes of Jennifer Aniston, Renee Zellwegger and Kylie Minogue for deigning to enter middle-age without putting their ovaries to use.
Just entering Aniston's name in a Google search bar prompts a suggestion about "kids" with 56,600,000 related search results. The barrage of media attention of her pregnancy status even forced the former Friends star to pen a response.
"The sheer amount of resources being spent right now by press trying to simply uncover whether or not I am pregnant (for the bajillionth time... but who's counting) points to the perpetuation of this notion that women are somehow incomplete, unsuccessful, or unhappy if they're not married with children," she wrote for HuffPost in 2017.
"We don't need to be married or mothers to be complete. We get to determine our own 'happily ever after' for ourselves."
Unfortunately, cinema hasn't always been an ally for this lifestyle choice and too often helped to reinforce the "all women should be mothers" stereotype.
In Alien (1979), Ellen Ripley is the sole survivor, and one of two women in the seven person crew, who defeats the Xenomorph menace.
The character was originally written as male so it's no wonder she exists in that first film without any gendered baggage, but as the franchise continued, and new male filmmakers took control of her narrative, she was soon made a surrogate mother in Aliens (1986), impregnated in Aliens 3 (1992) and made a fully-fledged mother herself in Alien Ressurection (1997).
"It's time movies reflected the positive reality of life purposefully lived without children."
More recently, Bridget Jones' Baby (2016) thrust the titular heroine into motherhood as an excuse to extend the franchise, despite her barely showing signs of interest in the previous two films. More often than not, there is an extenuating circumstance as to why a woman is child-free and usually its because their life isn't regular – Captain Marvel, Black Widow and Tomb Raider aren't really depictions of the everyday woman.
Film critic Catherine Bray recently mused on the topic and suggested that the majority of child-free female characters fit into one of four categories: the young/ingenue (Frances Ha, 2012), the de facto parent (Charlotte in Now, Voyager, 1942), the dysfunctional or damaged (Jane in Eternal Beauty, 2019) or they are simply not the lead (Jocelyn in The Jane Austen Book Club, 2007).
This latter category is what I call the "mother buffer" approach, whereby a child-free woman's independent position is softened by the reminding presence of a parent or two.
Summerland certainly fits into the de facto parent category, as does the recent film Saint Frances, which sees the lead, Bridget, wrestle with her decision to have an abortion and live a child-free life while working as a nanny.
That's not to say cinema hasn't produced good representations of women not wanting to be mothers. Jackie Brown (1997), Eat Pray Love (2010) Obvious Child (2014) and Like a Boss (2020) are a few instances of films that have helped to normalise a child-free existence, but they are frustratingly rare.
So as the stigma reduces around a non-maternal way of life, it would be wonderful if movies were less reluctant to reflect the positive reality of life purposefully lived without children.
Hanna Flint is a freelance journalist.