Morrisons is planning to scrap its plastic 'bags for life' if a trial scheme offering customers stronger paper bags instead runs smoothly.
By removing the bags from shops, the supermarket chain said it would stop 90 million plastic bags being used each year, the equivalent of 3,510 tonnes.
Supermarkets started introducing reusable plastic bags 'for life' in 2015 for the initial cost of 5p – marking a shift away from single-use plastic towards encouraging customers to buy a stronger bag that would last for four years and replace up to 600 single-use bags, if used correctly.
However, over the past half-decade, stores have reported high sales of bags for life – arguably because they are so cheap their cost isn't incentive enough for shoppers to reuse them on their next visit when they can just buy another.
Bags for life are also made of higher grade plastic for durability and are therefore considerably worse for the environment.
Only a significant price increase – as much as £1 per bag – could shift consumer behaviour and flatten the curve of bag for life purchases, say environmental experts.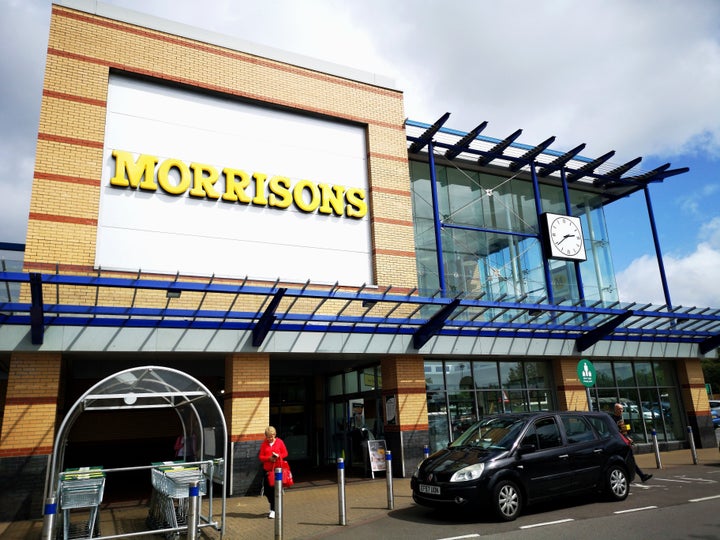 "We believe customers are ready to stop using plastic carrier bags as they want to reduce the amount of plastic they have in their lives and keep it out of the environment," said David Potts, Morrisons' chief executive in a statement about the supermarket's trial.
"We know that many are taking reusable bags back to store and, if they forget these, we have paper bags that are tough, convenient and a re-useable alternative."
So, is this the beginning of the end for supermarket bags for life? Charities and sustainability organisations hope so, after campaigning for their removal.
"We found that bags for life were quickly becoming 'bags for a week,' with the bags largely being treated as a single-use option with disastrous environmental consequences," a spokesperson for campaigning organisation Environmental Investigation Agency tells HuffPost UK. EIA's 2019 report, Checking Out on Plastics II detailed the short-term usage of supermarket bags for 'life'.
Meanwhile, a spokesperson for Greenpeace, which has hailed the decision by Morrisons as "a positive move", says, "Many people are using 'bags for life' once and throwing them away. This is the worst of both worlds."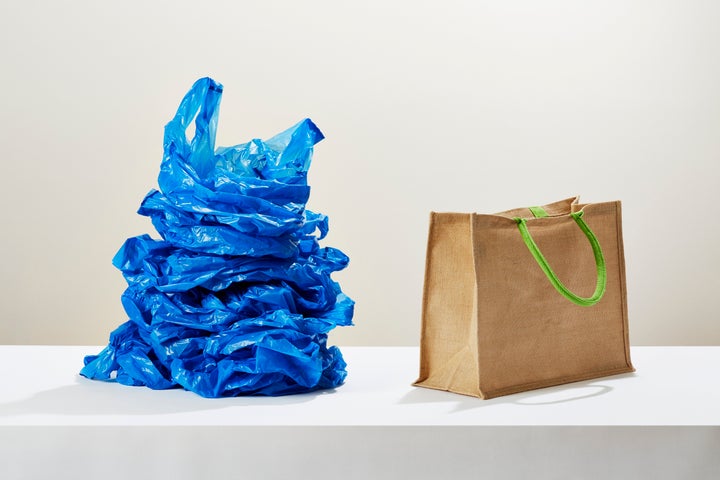 Both organisations pointed out that replacing plastics with reinforced paper carriers is still detrimental to the environment.
"Paper bags can only be used once or twice and require a significant amount of energy to produce them, so they are far from perfect," Greenpeace says, and the EIA warns that "no material comes without an environmental consequence."
"In the case of paper, the potential impact is on deforestation – and we would strongly urge supermarkets to shift their focus from material replacements and instead concentrate efforts on a long-term shift to re-usable bags and an overall reduction in packaging," says the EIA spokesperson.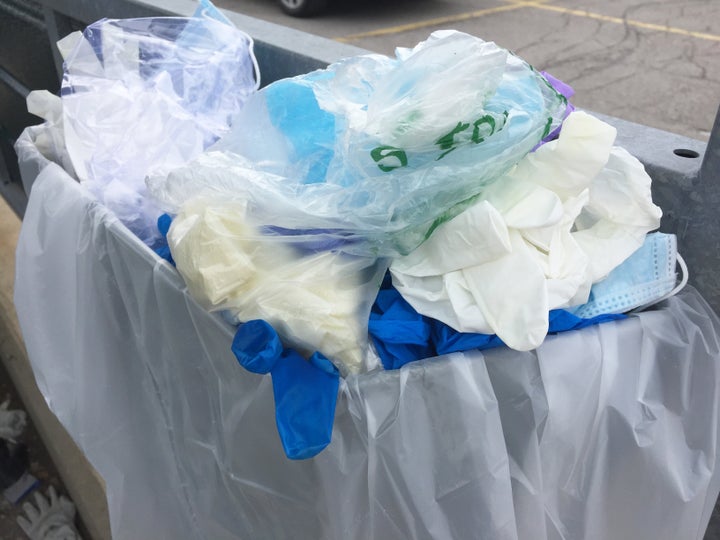 Consumer psychologist Nisa Bayindir says the 'bags for life' incentive had a positive effect on local communities and the environment when it first launched.
"It did work to begin with, because making people pay for something they never had to pay for before – believe it or not – makes a larger effect of 'loss' than you may think, hence the aversion to spend on plastic bags kicked in quickly," she tells HuffPost UK.
Shoppers quickly felt as if they were contributing to help save the environment, but this had an unexpected effect when they topped up with new bags for life – something Bayindir calls the result of 'omission bias' and 'effort justification'.
"Consumers think that those that don't use bags for life at all are the ones that are the issue, not them who are piling more and more bags for life at home. They omit themselves from the problem because, after all, they buy them, and their effort is justified and good enough for the common good."
Bayindir agrees with campaigners that a higher charge per plastic bag could change our behaviour, forcing us to stop purchasing more bags per trip and focus more on reusing existing ones – as the schemes was initially designed.
"It can be argued that they are now too cheap for the cost to be a deterrent," she says. "The novelty wore off somewhat, and behavioural science is having to think harder and deeper than cost alone to plant seeds of change."
However, with the potential for consumers to become more responsible, she believes "scrapping bags for life altogether wouldn't be the answer, either".