There's always one actress who starts to turn up on your screen, in your consciousness, and gradually moves from 'one to watch' to 'star in the making'.
Susan Wokoma is in line for that position for 2017, with two mainstream but hip TV projects in parallel - E4's 'Crazyhead' and 'Chewing Gum' - as well as making her mark on the big screen in 'Burn Burn Burn'.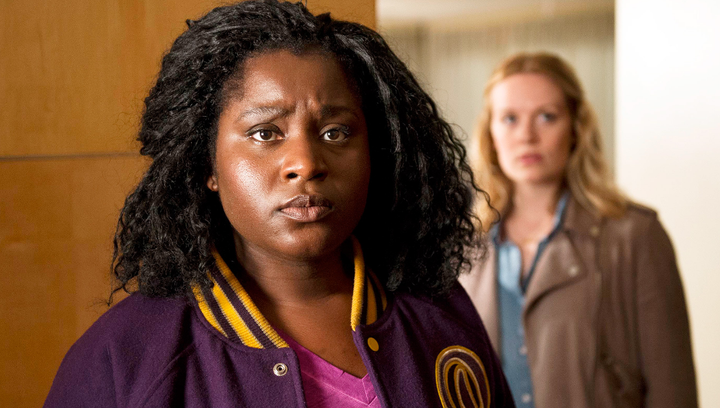 We caught up with her to discuss life, which just got busy...
She's a London girl, born and bred.
"I'm speaking to you from a lovely cafe around the corner from my house."
Susan was a member of The National Youth Theatre as a teenager before going on to train at RADA aged 19.
"I've been acting since I was 14. I don't believe in overnight success."
Life has changed - a bit - in the last year.
"I think I can feel a slight shift of recognition on the part of producers, writers and other people in the industry. I try not to overthink it. If you're on the right track, you'll have that moment, that moment when someone says 'oh yeah, you. I know...'"
Things are changing for black actors.
"It doesn't mean you get all the roles, but they must be willing now to take a chance."
She only has a small part in the film 'Burn Burn Burn', but she can't say enough good things about it.
"It's a road trip movie, with two girls left to scatter ashes in accordance with the instructions of a friend who's died. It has tragedy and humour side by side - and it's deeply moving."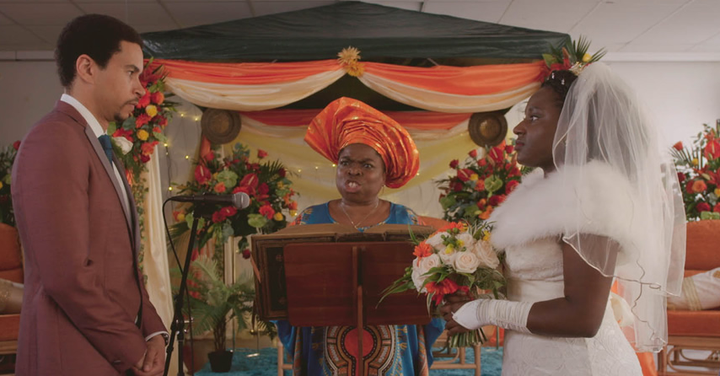 'Crazyhead' is proof of what the Brits do best.
"I play Raquel, who is exorcising a demon. It's a comedy horror, more black dark humour, that thing we do better than anyone else.
It's basically kind of 'Buffy but with bad language'.
It's supernatural, but very, very British, and we take things a lot further than you might expect. It's a lot of fun to be part of.
Chewing Gum will be returning for a second series on E4 in the New Year.
"I play Cynthia, who had her heart broken in the first series. She was meant to get married, but that didn't work out. So she's on her own, and it's a case of do or die. What's she going to do? What can I say? She makes a decision, and it's big."
Susan doesn't use language as bad as Cynthia in real life
"I am aware a character like her uses that language to kick down the doors, but I must admit I do sit there wondering what my mum will think. She calls me after every episode."
'Crazyhead' continues tonight on E4. 'Chewing Gum' returns on E4 in the New Year.
Popular in the Community