HuffPost may receive a share from purchases made via links on this page. Prices and availability subject to change.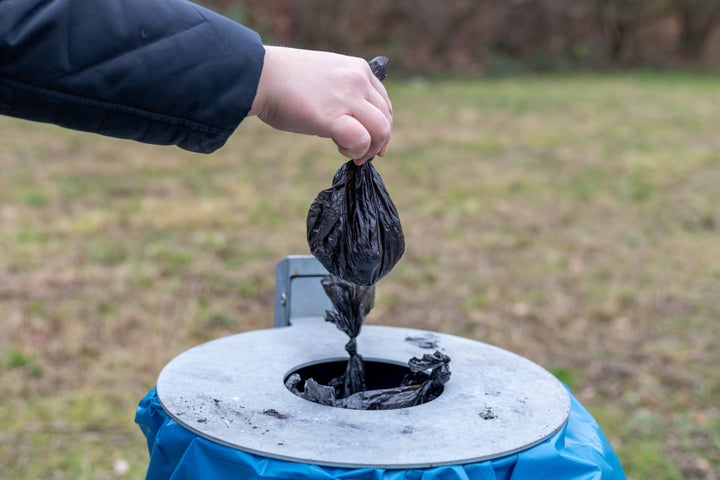 It might be time to reconsider your plastic bag habit, especially if you live in New York.
The war on plastic is well under way across America. California and Hawaii have already enacted bans on plastic bags. California banned plastic straws in 2018.
Beginning March 1, 2020, New York state will join the growing list of U.S. states banning single use plastics in an effort to reduce the estimated 23 billion plastic bags a year New Yorkers go through.
Though there will be some exemptions to the ban (include trash bags, takeout food bags, and bags for fruit and veg), most of us will need to look to sustainable alternatives to Ziplocs and plastic bags.
That include dog and cat owners, who often rely on plastic bags for backyard messes and little box cleanup. If you're the kind of person who relies on plastic wrap for leftovers, plastic baggies for airport travel and Ziplocs for your lunch, it might be time to consider more sustainable options that can be used more than once.
Though some of these sustainable alternatives are a bit more expensive than a box of plastic baggies, they are long-term investments that'll save your wallet (and the world) in the long run.
Below, browse our guide to sustainable alternative to plastic bags.
Looking for the best deal before you buy? Check out HuffPost Coupons, where we have hundreds of promo codes from brands you know and trust, like Walgreens and Sorel.
A reusable grocery tote that tells it like it is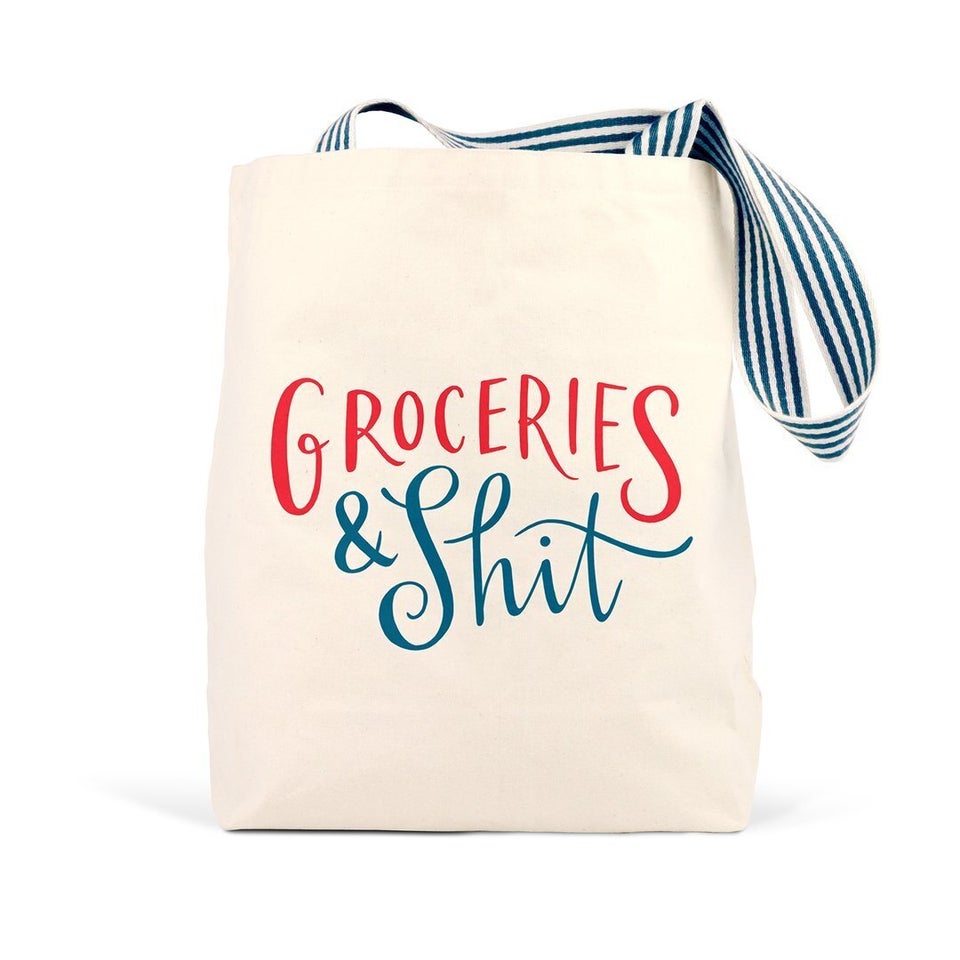 Emily McDowell and friends
Extra large silicone bags to replace grocery store plastic bags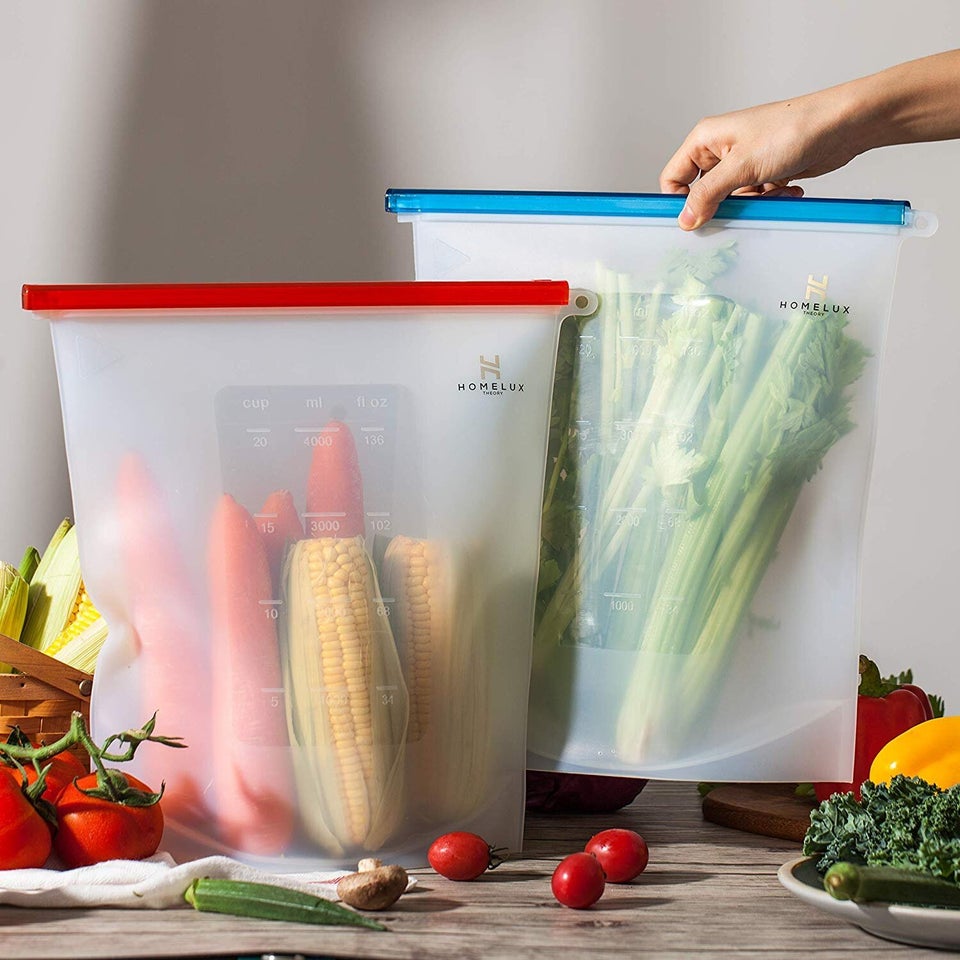 Reusable cotton tote bags with sleeves for bottles and jars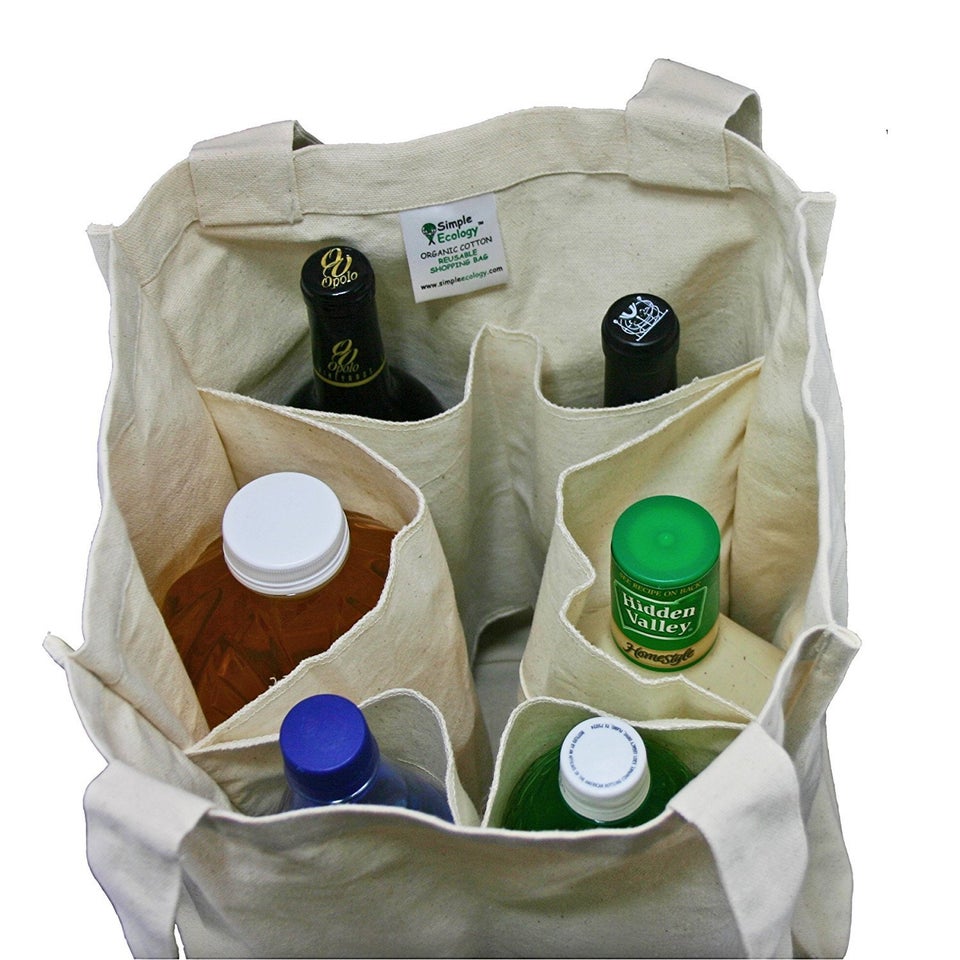 Frisco's planet-friendly poop bags for dogs and cats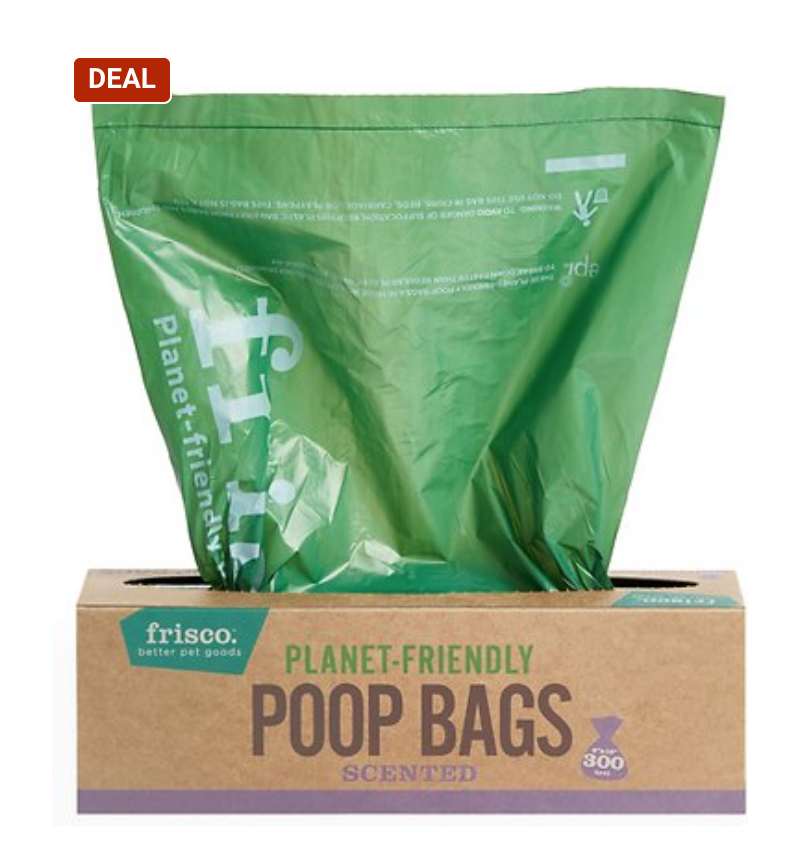 Silicone stretchable lids to replace plastic wrap on leftover bowls.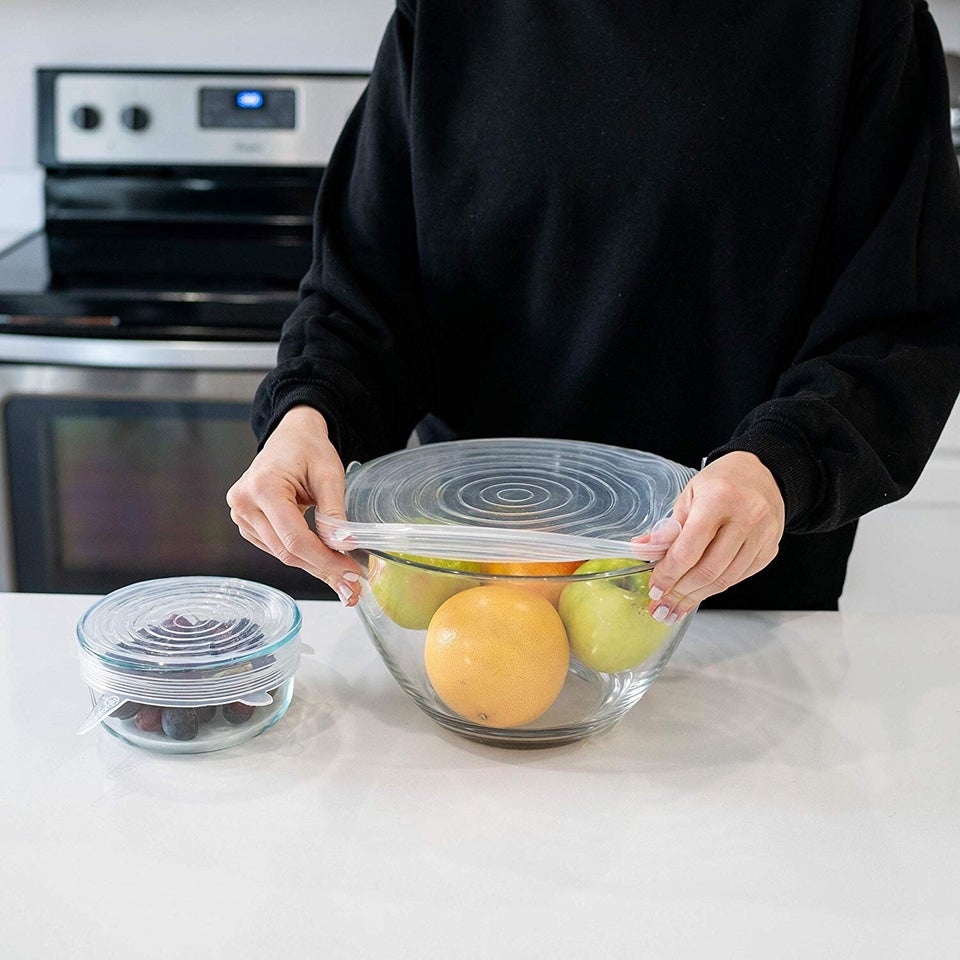 Reusable cloth produce bags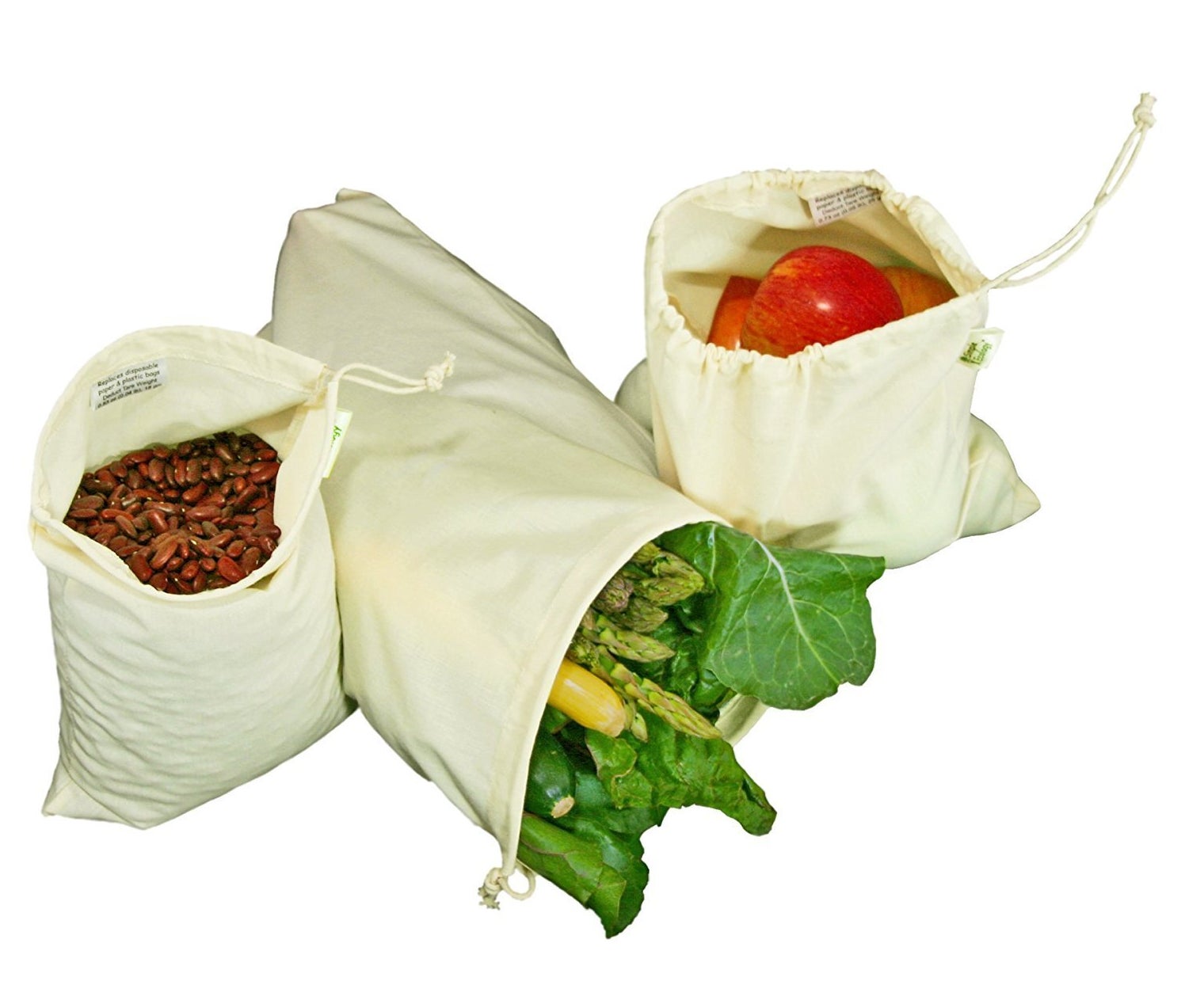 A flower bouquet tote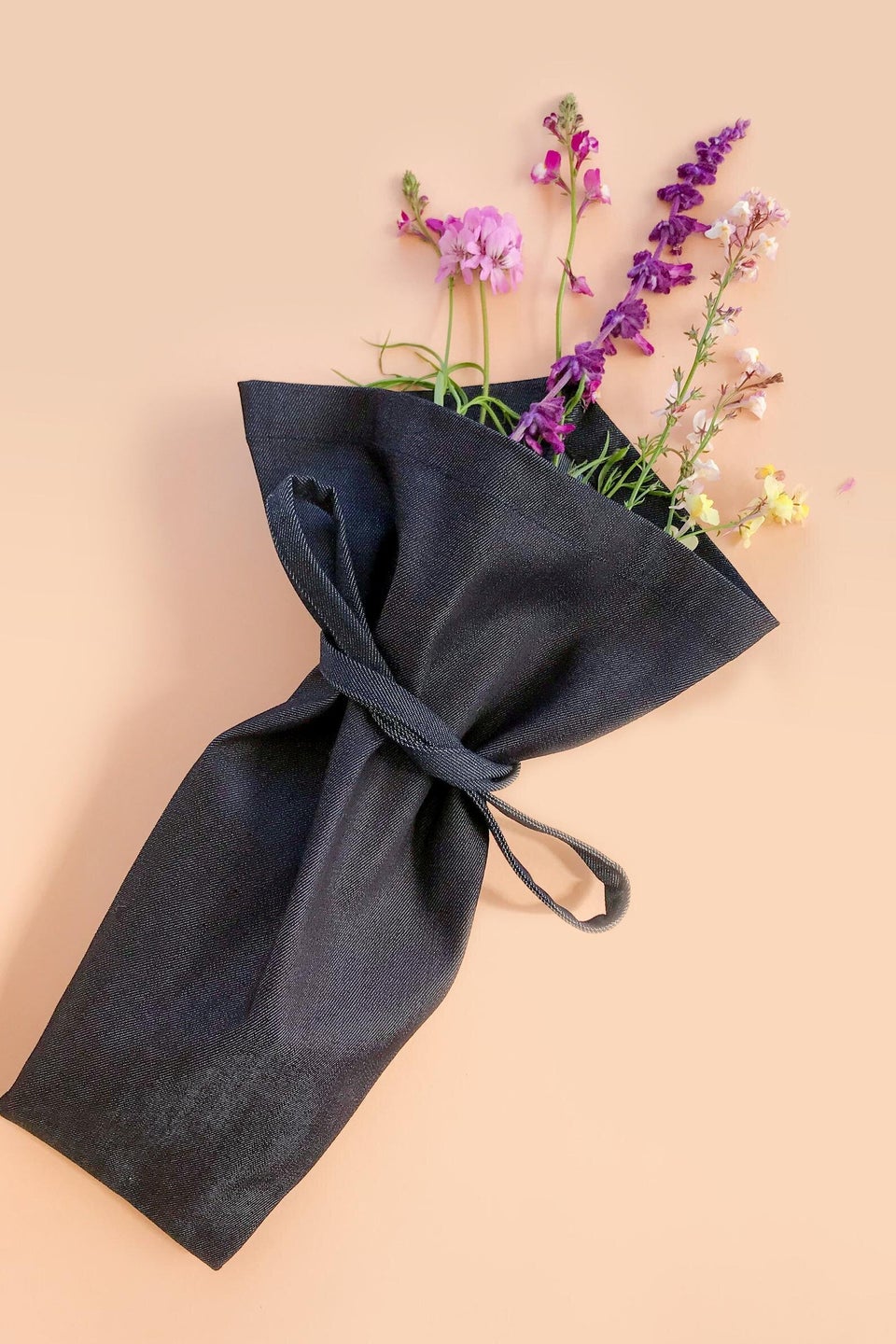 See-through reusable produce bags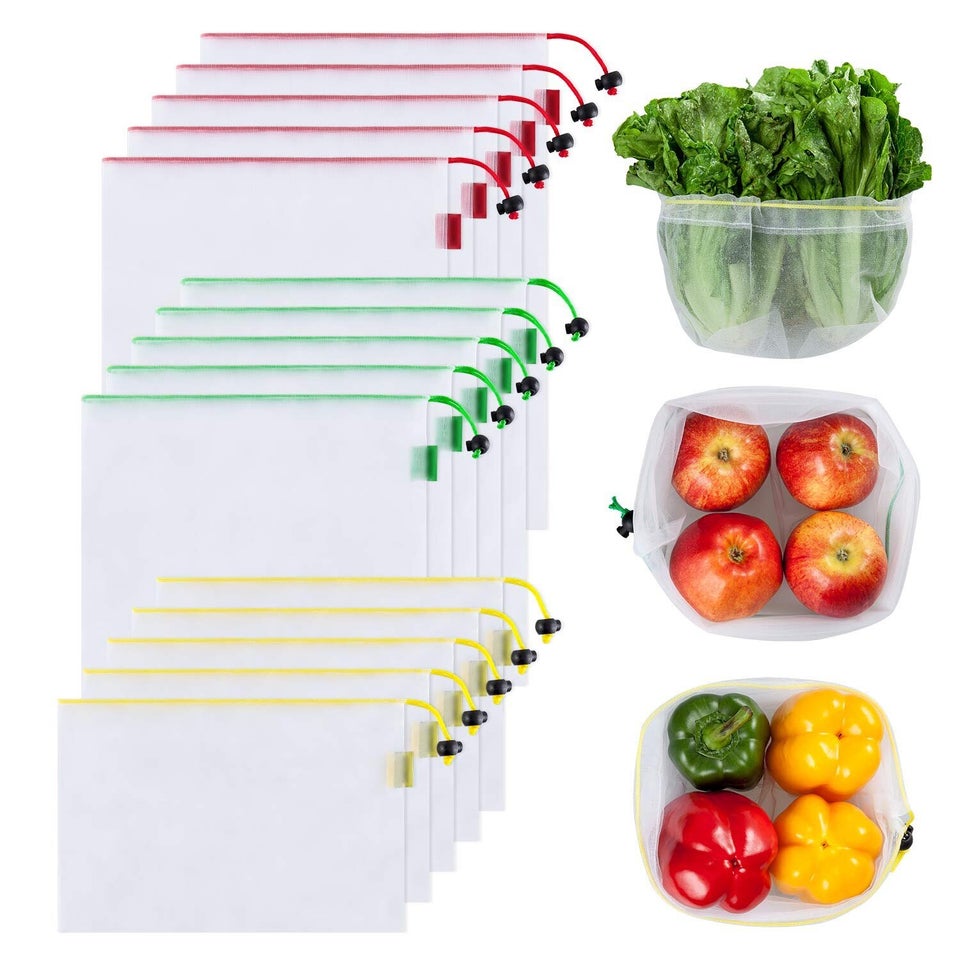 Stasher reusable silicone bags for snacks, leftovers, lunch, travel and more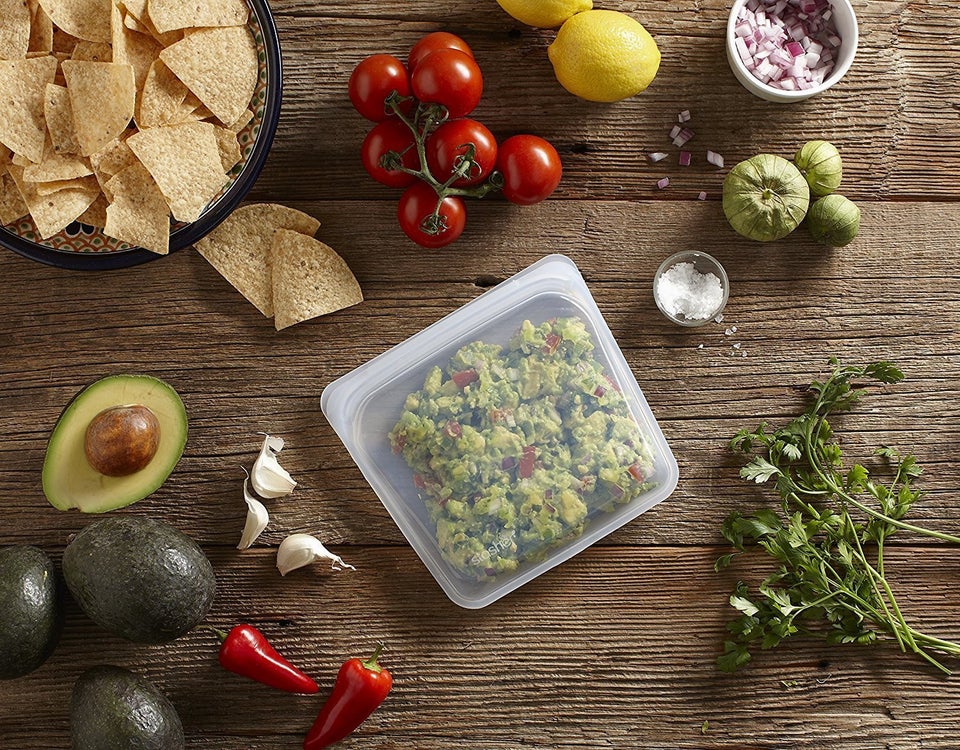 Bee's Wrap as a reusable alternative to plastic wrap and cling wrap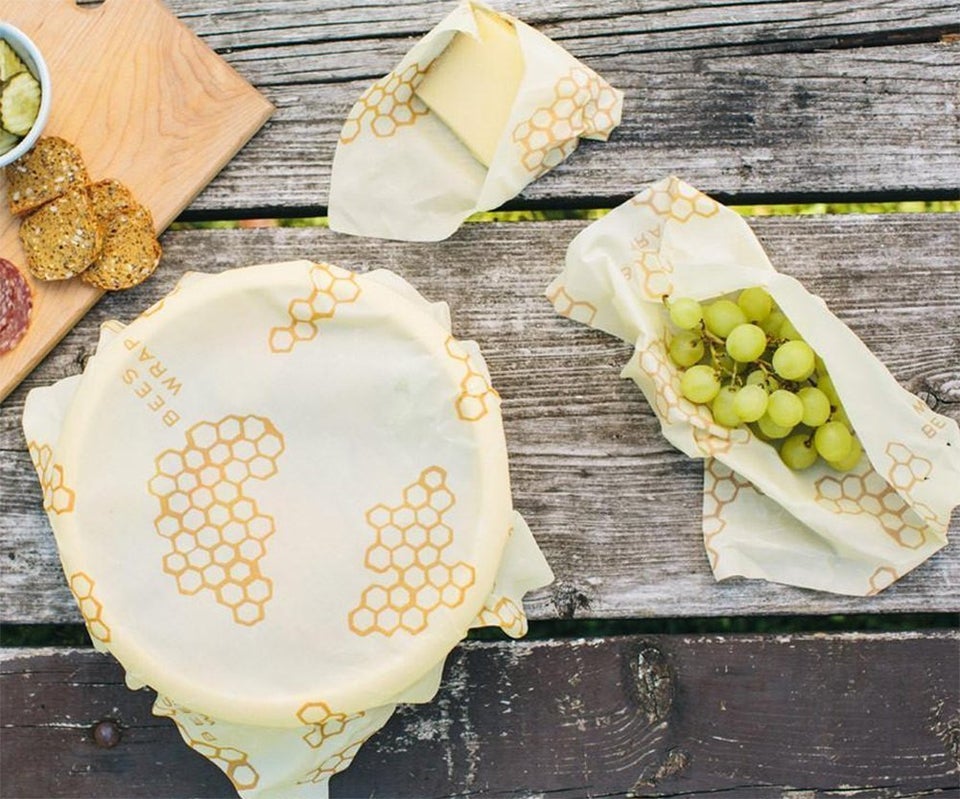 Linen bread bags instead of plastic or paper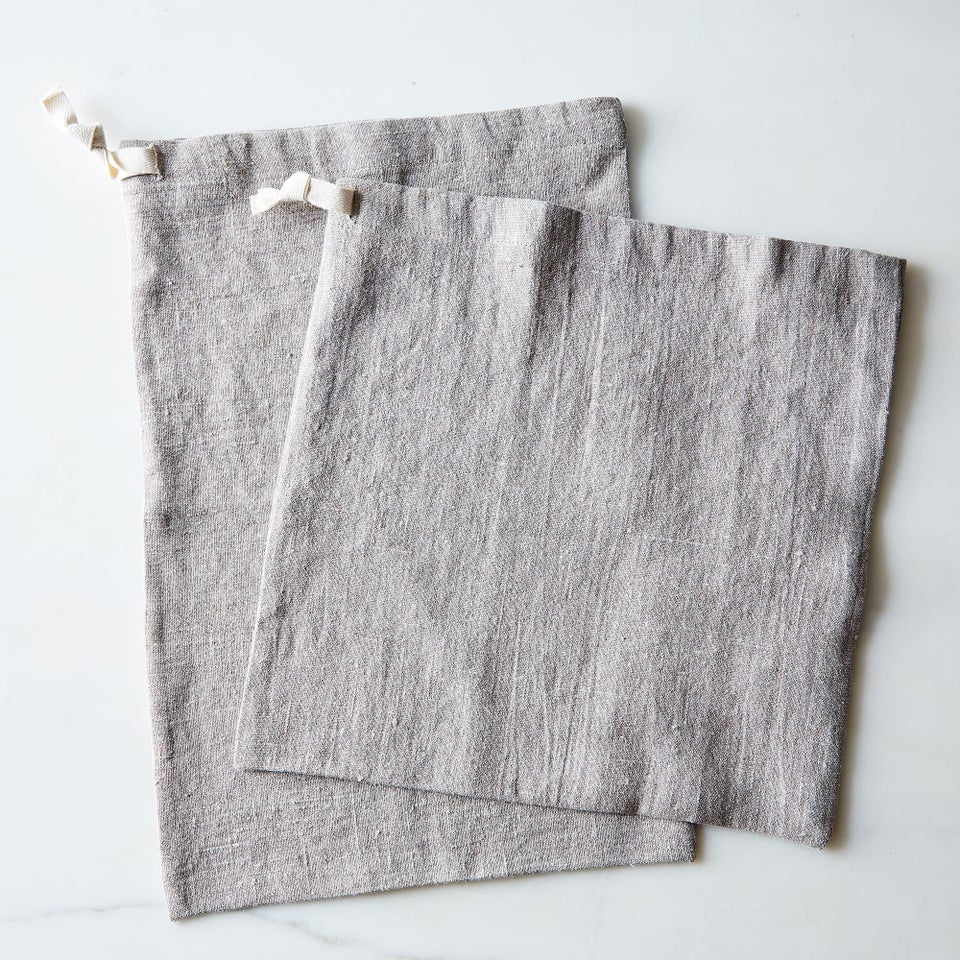 Pogi's Pet Supplies biogradable poop bags for dogs and cat litter