A convoy carrying enough supplies to build a new children's hospital in Syria left London on Saturday after more than £155,000 was donated in just 10 days.
Dubbed 'The People's Convoy', the crowdfunded project is intended to offer direct support to medical workers who have been deliberately targeted during the conflict.
Aid organiser Dr Rola Hallam joined a team of doctors at the Chelsea and Westminster hospital this morning, where they thanked the public for their generosity before boarding vehicles bound for the Syrian border.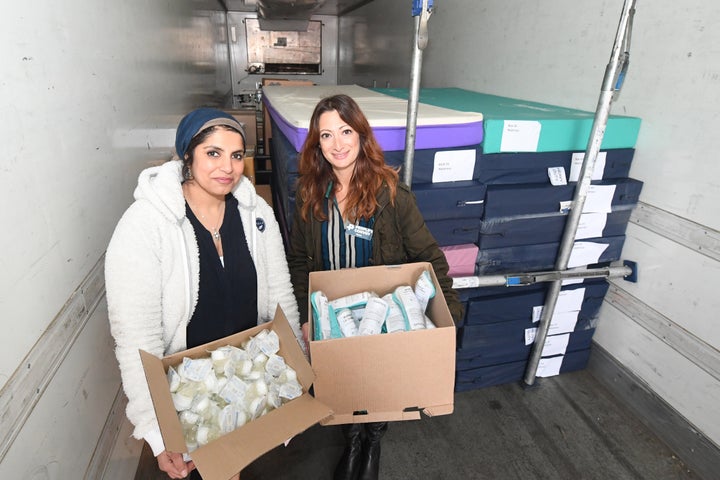 She said: "Having seen the worst displays of humanity in Syria these past five years, today was a display of the very best of it.
"Three thousand people from across the world clubbed together with dozens of organisations to set up the first ever crowdfunded hospital.
"This children's hospital will not only save many young lives, but send a strong message of hope, solidarity and defiance.
"The power of collective action is a ray of light and how change happens. I'm honoured to have been a part (of it)."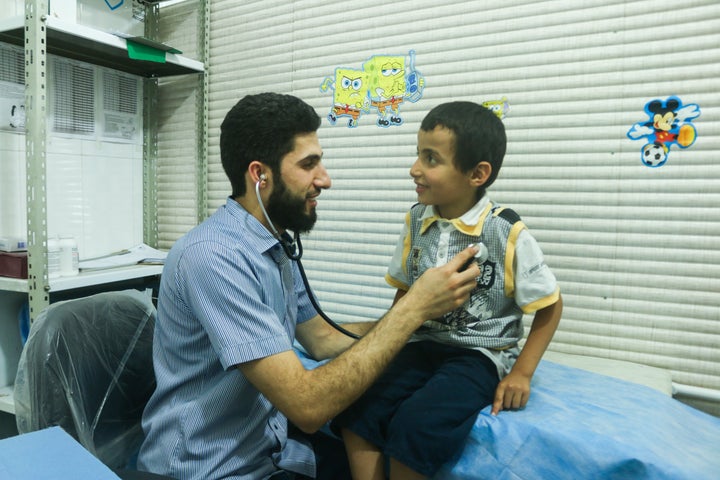 The group will travel to Dover today, before travelling through Europe to the border with Syria, where the supplies will be transferred to a local medical organisation and taken to the countryside north of Aleppo.
Among those travelling to Syria is photographer Paul Conroy, who is returning to the war-torn region four years after a blast that nearly killed him.
In 2012 the photojournalist from Liverpool was badly injured in the Syrian city of Homs, alongside acclaimed war reporter Marie Colvin who was killed in the same blast, when the media centre they were in was shelled.
Spending the years since the incident and death of his colleague recovering, of his first journey back, he said this has been his "first opportunity" to show "solidarity" and remind the Syrian people that "they're not forgotten".
He told the Press Association: "A few years ago I was in Homs lying in the rubble next to my dead partner Marie Colvin and Remi Ochlik.
"We were taken to a hospital field clinic and the treatment I had - I had a toothbrush, a bottle of iodine and an office stapler to put my leg back together.
"That hasn't changed. Doctors and medics are some of the most hunted people in Syria."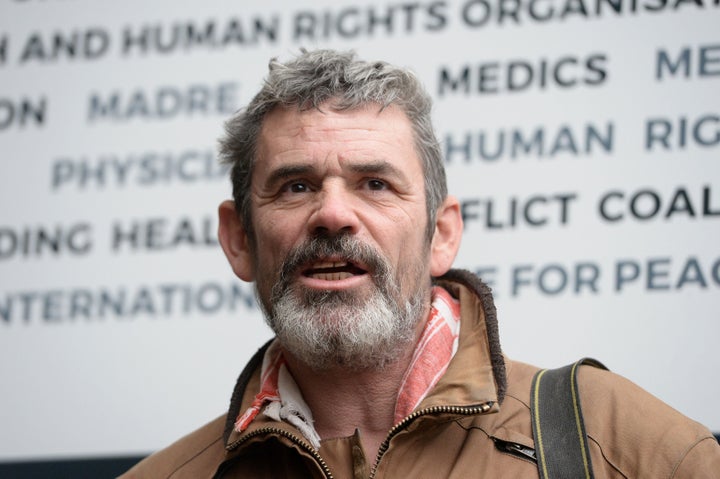 The children's hospital will be built and maintained by the Independent Doctors Association (IDA), a Syrian organisation which helps deliver healthcare services in hard to reach places, especially for women and children.
IDA will use the equipment to refit an existing building with incubators, heart monitors and other facilities.
Saleyha Ahsan, who is also travelling with the convoy, is an Emergency Medicine Doctor and co-founder of Doctors Under Fire. She said: "I'm really proud to be involved with organising the people's convoy and travelling with the team.
"There is equipment on this truck that is going to be essential for saving lives, and bringing healthcare to a children's population that is desperately in need.
"We're so grateful to the public for helping us make this project happen."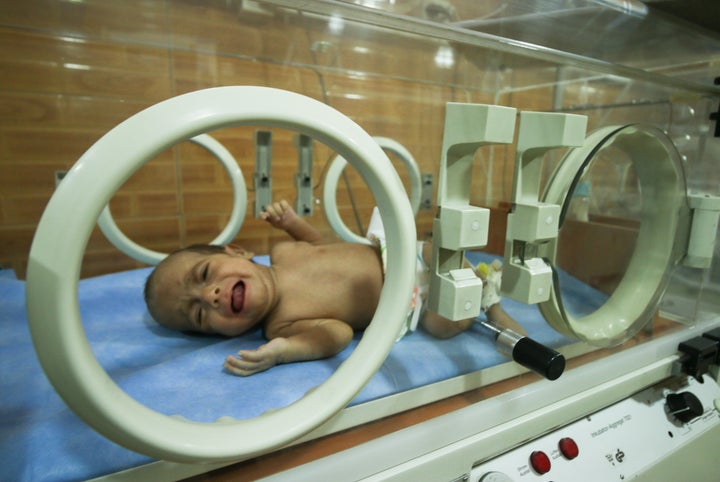 Organisers said they have been overwhelmed by the level of public support for the project, which raised its initial £91,000 funding target in just eight days.
Hospitals and medical facilities have been frequently targeted in the course of the Syrian war.
The doctors said they hoped the convoy would represent 'aid from the people, to the people' and show solidarity with those caught in the crossfire in Syria.
Organisers said it was the bombing of the last children's hospital in east Aleppo in November, forcing it to close, which prompted their "emergency response".
Dr Hallam said seeing images of the deliberate targeting of the medical facility was a "devastating blow" to her, prompting the campaign idea.
The 37-year-old British Syrian added: "These are war crimes which have been allowed to continue with impunity and I felt it was time that we, the people, took action."
Dr Hallam said: "I think this is such a strong message to Syrian civilians, their doctors and humanitarians, that they are not forgotten, they are seen, they are heard and people do care."
The convoy is set to travel through Europe, after meeting with another equipment-packed truck in Calais, France, before heading into Turkey, where, at the border the trucks will be handed over to the Syrian partners of the project - the Independent Doctors Association.
Quizzed on whether he is concerned about the dangers of the Syrian border, especially with an alleged million dollar bounty on his head, imposed by President Bashar Assad, Conroy said he is not that worried.
"I look at what the people are going through (in Syria) - the risk I'm taking by going down there doesn't, it is far out weighed by their problems," he added.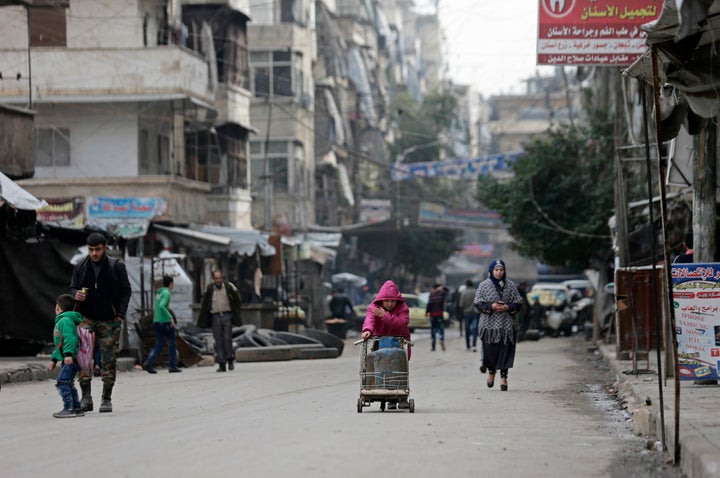 Joining Dr Hallam and Conroy for the journey will be emergency medicine doctor, Saleyha Ahsan, who is also a co-founder of Doctors Under Fire, as well as Dr Zaher Sahloul, a founder of the American Relief Coalition for Syria.
In 2012 rebel fighters took control of eastern Aleppo, but this week following a major offensive to take it back, waged by President Assad, most of the besieged city was recaptured.
There are more than nine supporting partners of the convoy project, which includes the Syrian American Medical Society, Medecins Du Monde, Hand in Hand for Syria and Physicians for Human Rights.
Calling for greater Governmental action Conroy said the bombing of hospitals in the country has been "going on since day one".
"These places don't exist in secrecy, their locations are given out so they're not bombed. We have a thing called the Geneva Convention that has been broken more times than I can imagine," he added.
"Why these people are still allowed to be on the diplomatic stage and why we negotiate with them is beyond me - they're war criminals."
Dr Hallam said that as doctors the only protection they have in places like Aleppo against hospital air strikes is the Geneva Convention and International Humanitarian Law.
"When international governments and the UN does not uphold these, then we have no protection. So it is their responsibility, I hold them responsible as well as the perpetrators of these crimes, to protect medically neutrality," she added.
Popular in the Community