Taylor Swift has undergone an unbelievable transformation with the aid of prosthetics for her latest music video.
Released on Thursday, the new video accompanies Taylor's song The Man, which sees her taking on sexism and gender-based double standards in the music industry, by imagining how differently she'd be treated if she were a man.
And in the new video – which she directed herself – the singer takes this idea and runs with it, and looks completely unrecognisable as her male alter-ego, Tyler Swift.
Over the course of the video, Taylor (or should we say Tyler) is seen man-spreading on the New York subway, relaxing on a yacht surrounded by women in bikinis and even being hailed World's Greatest Dad for... patting a young girl on the head.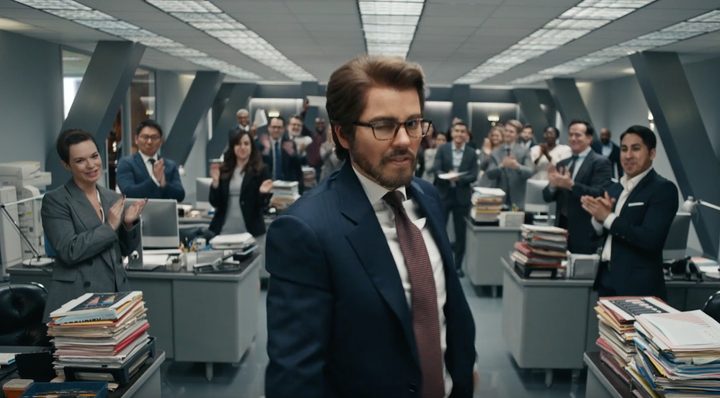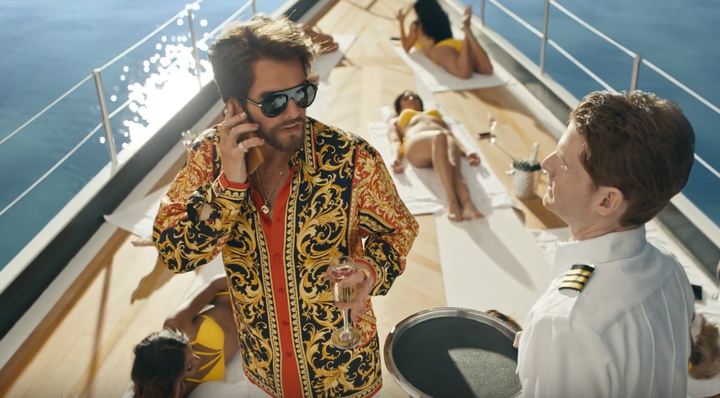 Towards the end of the clip the character also throws a strop during a tennis game, taking a shot off a female model's body and, in a flash-forward to "58 years later", marrying a much younger woman.
The video ends with Tyler approaching Taylor in her director's chair and asking for her some notes on his performance (in a scene which features a voice cameo from Dwayne "The Rock" Johnson).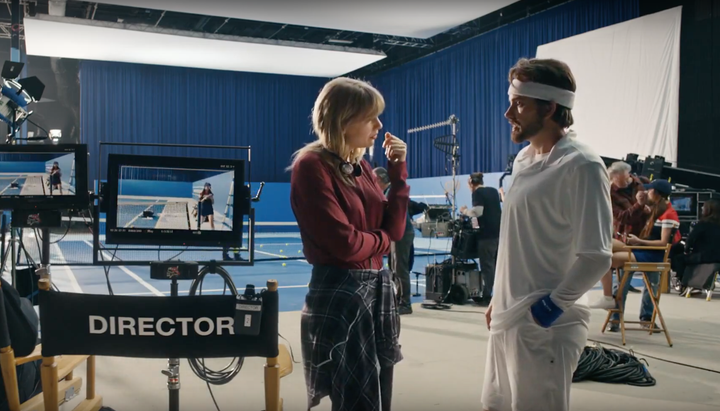 "Pretty good," she replies. "Could you try to be sexier? Maybe be more likeable this time?"
Taylor being Taylor, the video also features a number of easter eggs, including a nod to her recent film Miss Americana, and a scene which features the names of all of her old album titles, alongside the word "Karma".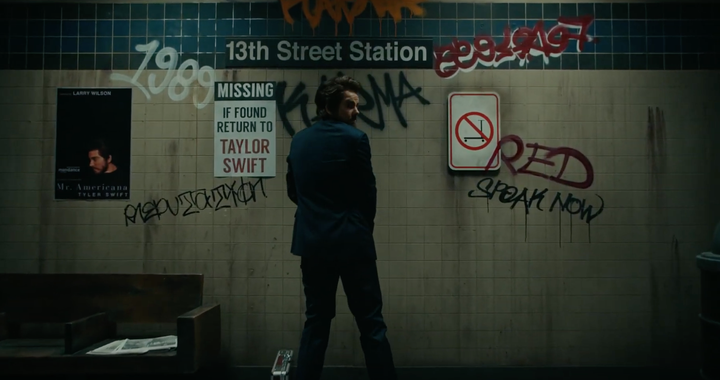 Since she began her latest album campaign, Taylor has been on a roll with her music videos.
Watch the video for The Man in full above.