When you've got the whole clan over for Christmas dinner, it doesn't take much for the mood around the table to turn from merry to miserable. A few bits of tech, however, should be all that's needed to inject some fun into the day, forget about any ancient upsets and steer the annual gathering of the extended family into safe conversational territory.
Christmas selfie kits and sticks placed alongside the crackers on the dining table place settings should help the day start off in the right way. Any initial frosty feelings will instantly melt away at the sight of a five-year-old showing her great granny how to use a tablet to send a snap of herself sporting reindeer antlers to her son in Manhattan. The teen posting his dad dressed up as a naughty elf on Snapchat will further lighten the mood. The tablet can then send these shots to the printer to print out, so that they can be given to everyone to take home with them later as a memento.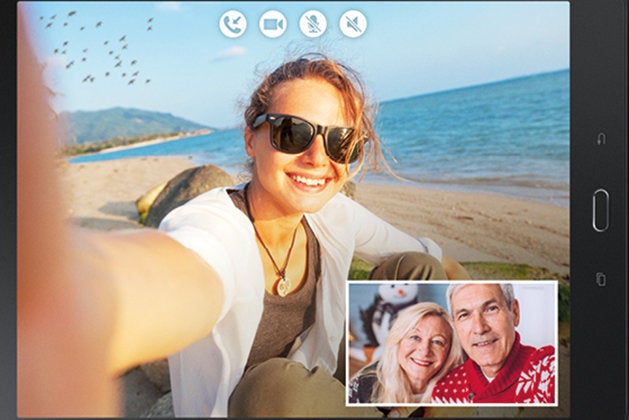 There are probably a few people who haven't been able to make it over to you for Christmas this year, but thanks to the wonders of technology, they can be with you more than in spirit. To video call your travelling daughter, download the Skype app to your tablet. She can then be passed around the table for a chat with everybody there. With the Houseparty app you can even group video chat with several people at once, so that a nephew in Shanghai and a cousin in Tobago can virtually join the party.
Once the Christmas dinner has been consumed, it's time to for some good old-fashioned fun and games. If you don't have a board game that someone suggests, chances are you will find it ready for instant download in your app store. Monopoly, Backgammon and Cluedo are some of the all-time favourites residing there.
Fancy something a little more energetic? Full stomachs and the weather might curtail outdoor activity, but in this hi-tech age this needn't stop anyone. It's time to swap the dining chairs for the sofa and pass around the tablet for some classic Christmas fun that actually involve moving about. Charades and Heads Up (the latter made famous by Ellen DeGeneres) are two examples of guessing games to get the whole family interacting.
To take things up a notch or two, bring out the virtual reality headsets. Participants will be instantly engrossed in their virtual world and those watching them will laugh at their antics as the competitors reach out for objects that aren't physically there.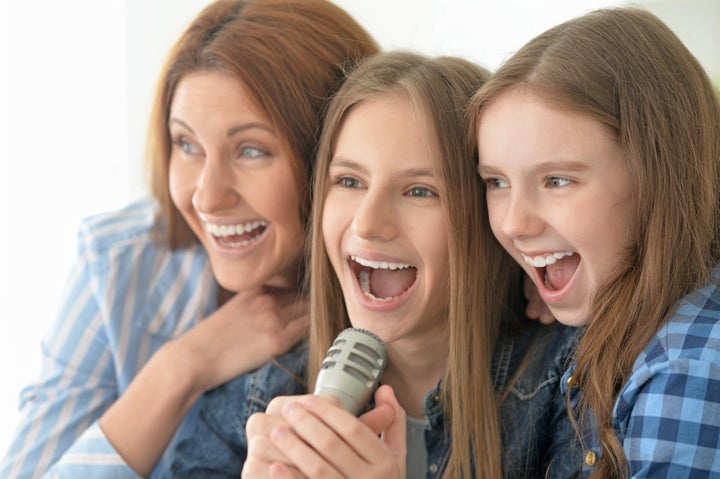 For those who may not have received a VR device for Xmas, how about a family take on the X Factor? Download the Red Karaoke app to the tablet and have everyone blast out festive hits such as Rockin' Around the Christmas Tree, Fairy Tale of New York and Frosty the Snowman.
Finish off the day with a good old-fashioned Christmas movie played out on a connected TV. As most modern televisions can be synced to a tablet, no one need miss out on any of the action when they nip to the kitchen to make the popcorn either.
Technology is anti-social and alienating? No. It's what will unite and entertain the whole family this Christmas.