If you don't know how to tell your crush you're into them, take inspiration from 17-year-old Hannah Woodley.
The teenager, from Ohio, created a unique Spotify playlist in order to share her feelings.
She carefully chose tracks so their titles, when read together, formed the sentence: "I kinda like you and I wanted to tell you you might not feel the same and that is okay, but I thought you should know if you don't feel it I still wannabe friends."
She finished the playlist with "I am corny", just to keep things light.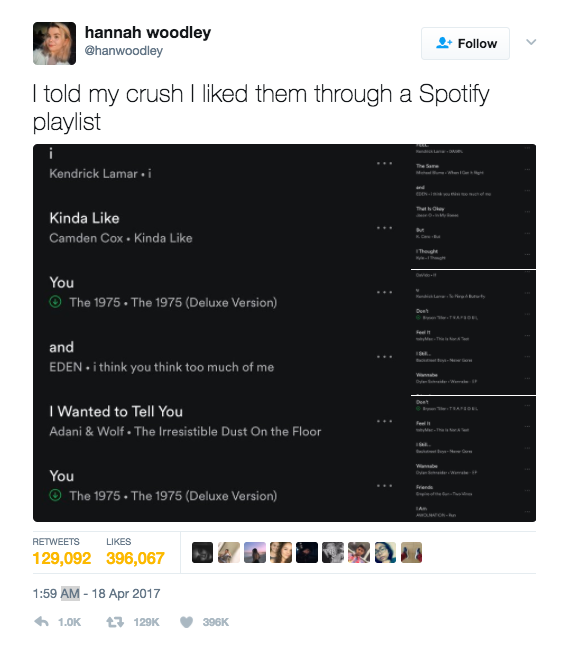 Much to her surprise, her tweet of the playlist was soon liked more than 396,000 times with many people saying they'd been inspired to make their own Spotify playlists.
In a later tweet, Woodley confirmed her crush had received her not-so-subtle message, adding: "They like me back so it's all good."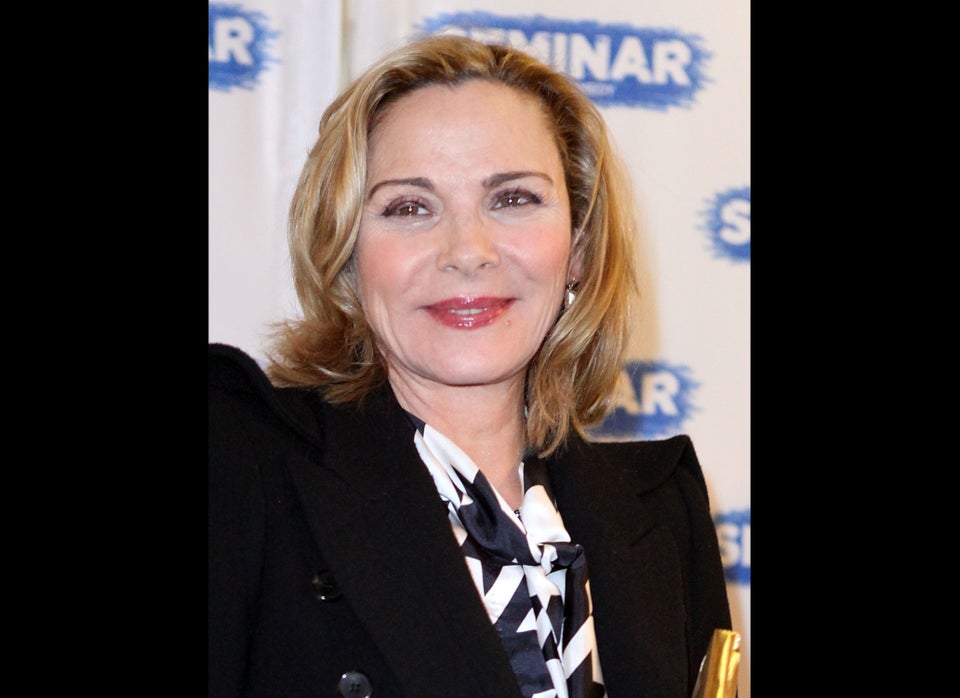 Awful Celebrity First Dates