A terminally ill 20-year-old has had her dream come true after marrying her childhood sweetheart.
Brave Natalie Turner, who is battling a rare form of bone cancer called Ewing's sarcoma, tied the knot with John Daniells on Saturday - fulfilling her dying wish.
The young hairdresser looked stunning in a sleeveless white dress as she was walked down the aisle by her mum Denise at the ceremony in Portsmouth Marriott Hotel, Hants.
She said: "It's a very special day and a dream come true. It's amazing to be able to marry the love of my life.
"The support from all of my family and friends means so much."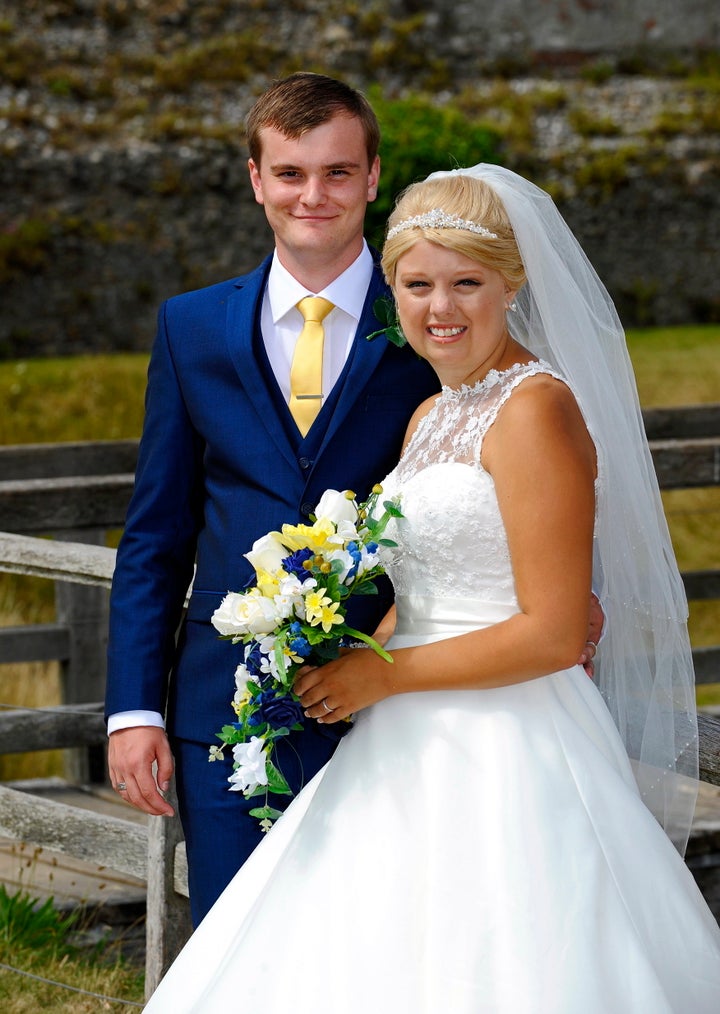 Natalie, who celebrated her 20th birthday on Friday, has been with John, 22, for five years - the pair met playing basketball.
John, who works for Rolls Royce, proposed to Natalie on her birthday last year, and they were originally planning to get married on her 21st birthday.
But the wedding plans had to be pushed forward due to Natalie's health.
Natalie, from Portsmouth, Hants, first noticed something was wrong when she started experiencing pains in her leg.
Initially she thought it was because she was on her feet all day, but when her calf and foot swelled to more than twice their normal size she knew she needed to get it checked.
She was later diagnosed with Ewing's sarcoma, a rare form of bone cancer, and needed a lower leg amputation to remove the melon-sized tumour on her ankle and save her life.
Despite having her lower leg removed, Natalie refused to let it hold her back and even completed the Race for Life in Portsmouth on crutches last summer.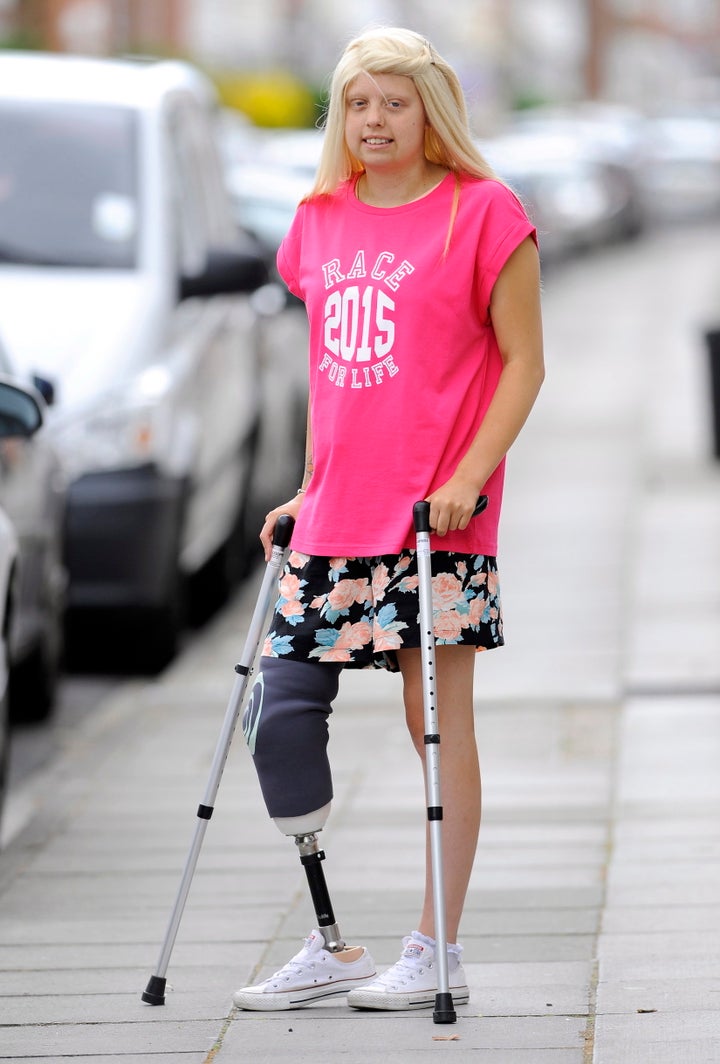 Natalie was given the all clear in October, but just four months later she learned the cancer had tragically returned and spread to her lungs.
She was told that without treatment she would have just six months to live, so she is now having chemotherapy in a bid to prolong her life for up to two years.
The emotional wedding ceremony was attended by 54 family members and friends. Natalie's two sisters Stacey, 22, and Rachel, 17, were her bridesmaids, and her two young cousins Scott, 6, and Oliver, 5, were the page boys.
The evening reception was attended by around 200 people at the hotel, which paid for the occasion after running a wedding contest.
An emotional Denise, 48, who is now Natalie's full-time carer, said: "This day means everything to Natalie and the family.
"It's definitely a dream come true for everyone, to be able to share this special day with her.
"It's been something special for her to think about and taken the focus off the cancer."
She added: "Natalie and John met playing basketball together. John used to play basketball and Natalie turned up to a match one day and he smacked her in the the head with the ball and that was that."
Natalie, John and Denise will fly out to Disneyland Paris tomorrow in a group of 13 family members to celebrate the wedding.
John, from Southsea, Hants, added: "It was an amazing moment.
"It's the wedding of the year, as everyone has said. Natalie just looked absolutely amazing.
"I can't really describe how beautiful she looked. It was the best day of our lives."