The Monty Python stars aren't a sentimental bunch, but they will "rally round" Terry Jones with his dementia diagnosis, says his longtime friend and colleague Michael Palin.
Michael, who presented Terry with a lifetime achievement award at BAFTA Cymru at the weekend, tells next week's Radio Times he's known about Terry's decline for some time.
"I've known that Terry's memory was fading for a couple of years," he says.
"This is progressive and the loss of the ability to speak is one of the things it brings. I grew up with a father who stammered and that was difficult enough for him. But for words just not to even be there, not to utter anything, it's a terribly sad thing to befall anyone.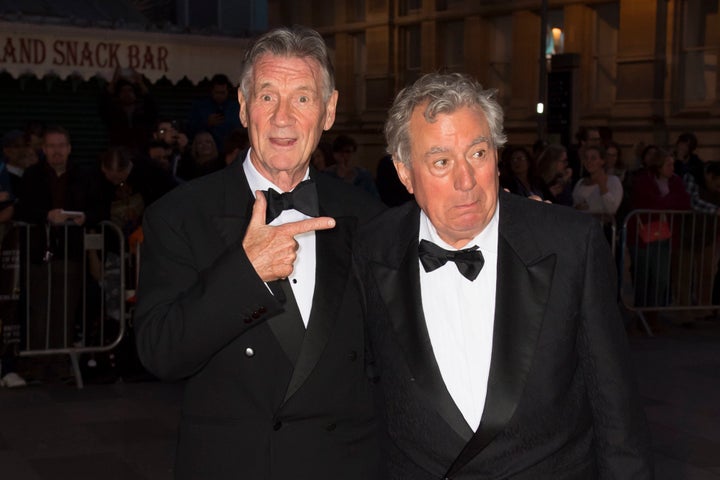 "I saw John [Cleese] yesterday and there's nothing much we can do but stand there and say, 'Oh God, what has happened to our friend?' But the Pythons will rally round."
He playfully put the BAFTA statuette over his face, and told the audience to "quieten down". Then his son Brian tearfully told the audience what a boost this recognition was his father, as they are "having a hard time".
Although Terry won't be able to join the Pythons for any more merriment, it seems there are no further plans for the era-defining group to do anything else, anyway. Michael tells Radio Times:
"I thought we should bring the curtain down after the 10 shows we did. I wouldn't say everybody in the Pythons sympathised exactly with my view, but I think everybody understood it. There were no recriminations."
A couple of years ago, Michael was reflecting on the group's legacy in chat with HuffPostUK. He said then:
"We knew that this was going to be something that might keep us in the public eye for a couple of years, and that would be that.
"By the second or third series, there was that slight feeling in the back of the mind that maybe this could go on for a year or more, but the idea of it still being around, and loved, and quoted 45 years later…
"I don't know why 'Nobody expects the Spanish Inquisition' should be funny. I don't know why Margaret Thatcher got such a laugh in parliament when se likened the Liberal Party to a dead parrot..." He shrugs and smiles... "But there we are. Something clicked."
NOW READ: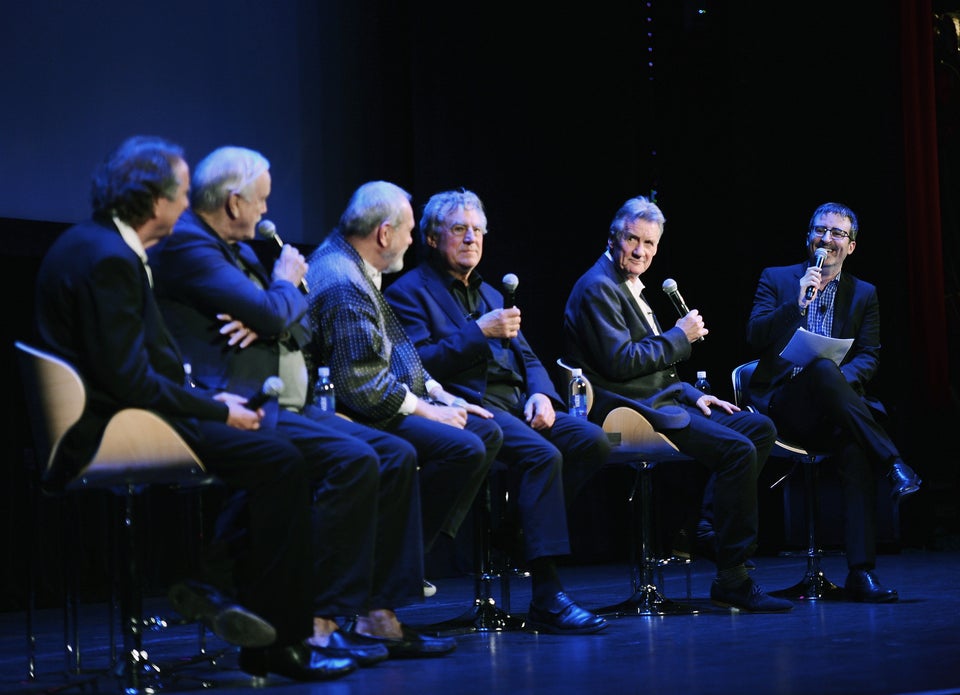 Monty Python Reunion
Related