Nearly two thirds of Brits use their phones while driving, with texts and selfies ranking as the primary distractions, according to a new survey.
A study of 2,296 people found that 61% used their mobiles while driving, despite 63% feeling uneasy in a car driven by someone using their phone.
More than a third (36%) of drivers who confessed to using their phones said they did so to read and send texts, while 27% said they took selfies.
Other distractions included calls (22%), "taking videos of singing and dancing to the music" (17%) and photographing surroundings (15%).
The survey, which was conducted by Voucher Codes Pro, found that a third of selfie takers were responding to a photo they had received.
Nearly as many (31%) said they took the photo because it was "in the moment" and couldn't have been taken later.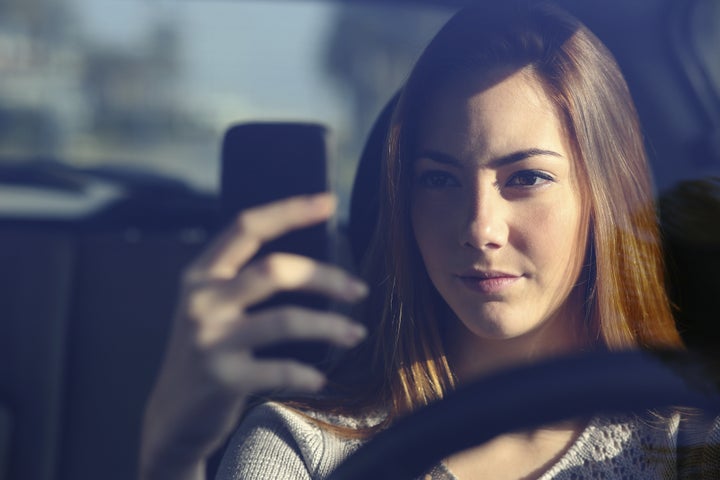 Earlier this year, Snapchat was criticised for introducing a filter which overlaid users' speeds on to photos.
A representative said at the time: "No Snap is more important than someone's safety. We actively discourage our community from using the speed filter while driving, including by displaying a 'Do NOT Snap and Drive' warning message in the app itself."