The BBC and 59 Productions have reimagined the cello in a striking short film featuring Sol Gabetta ahead of this year's Proms.
The stunning animations are projected on to Gabetta's cello and reflect the rhythm of Elgar's Cello Concerto in E minor.
The production mapping required sophisticated tech, including infrared cameras, to track where the instrument is in 3D space.
It's the smallest object that the 59 Productions team, which designed the videos for the London Olympics Open Ceremony, have ever applied projection mapping to. The task was further complicated by the 300-year-old instrument's complicated shape.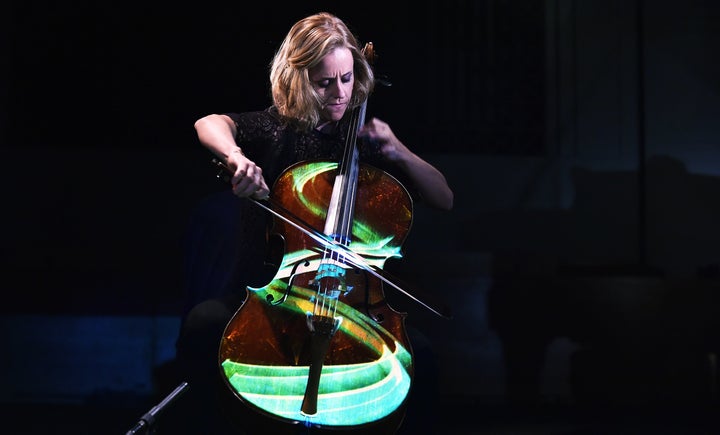 It was recorded at the BBC Radio Theatre in Broadcasting House and offers a taster ahead of the First Night of the BBC Proms on Friday 15 July.
David Pickard, director of BBC Proms, said: "It is exciting for us to approach music from a different angle - adding a visual element which is not only striking in itself, but which also enhances the aural experience. I hope that lovers of both film and music will be intrigued and inspired by what has been created."
Richard Slaney, creative director of 59 Productions, said: "We wanted to show the diversity and the range of the cello, and we thought it would be fun to show that in a really visual way so we decided to projection map Sol's cello and use it as a visual storytelling device to accompany the music."
Related