The entrepreneur accidentally confirmed who his new business partner will be on Twitter, spoiling the outcome of the current series for millions of fans.
While he did not tweet the result directly, he followed the winner on the social media site. It is know Lord Sugar only ever follows one contestant from each series, and that is always the winner.
After his epic fail was noted by the Daily Mail, he quickly unfollowed the account, which HuffPost UK will not be revealing.
Many fans of the BBC reality series bemoaned his gaffe on Twitter:
Lord Sugar was also chastised by his long-time rival Piers Morgan, who joked the star was "losing his marbles":
Each year, the contestants sign a non-disclosure agreement to stop the result from leaking ahead of transmission, as the series is filmed months before it airs.
It is the latest blow for 'The Apprentice', which attracted its lowest ever viewing figures since it moved to BBC One from BBC Two in 2007, on Wednesday (30 November) night.
The episode, which saw Dillon St. Paul and Sofiane Khelfa get fired, was watched by just 4.3million viewers while up against ITV's 'I'm A Celebrity' in the schedule.
HuffPost UK has emailed an 'Apprentice' spokesperson for comment on this story.
'The Apprentice' continues on Wednesday at 9pm on BBC One.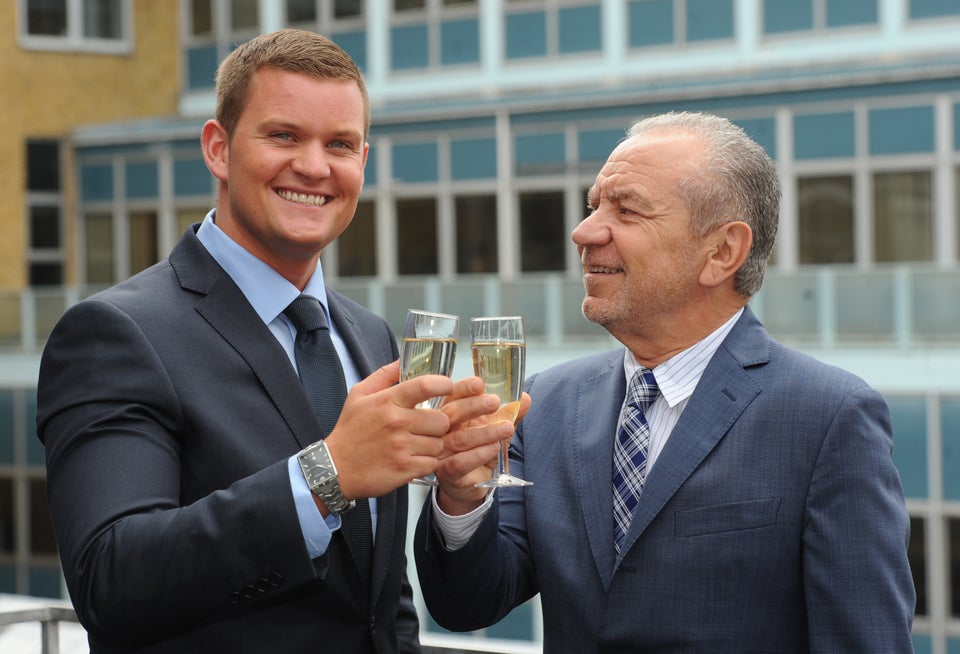 The Apprentice: Where Are They Now?
Related