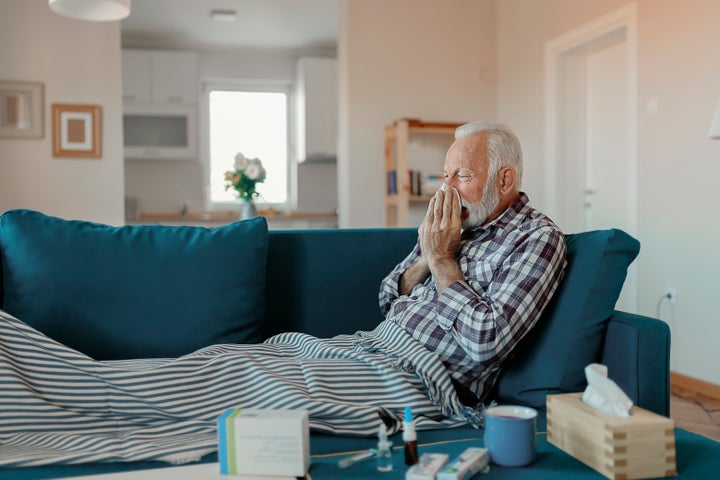 XBB.1.16, also referred to as "arcturus," is a new COVID-19 variant that's infecting people across the globe. Like BA.5 and BQ.1 from 2022, it's also an omicron subvariant.
It's labeled by the World Health Organisation as a "variant under monitoring," according to Jodie Guest, professor of epidemiology at Emory University's Rollins School of Public Health in Atlanta. (For reference, there are two levels of variants above this classification — variants of interest and variants of concern.)
"The thing we're watching the most is how fast this is doubling in countries that it's in," Guest told HuffPost. It's currently being tracked in 29 countries, including the United States.
"It started in India, and we're seeing a 500% increase in the past month in the Southeast Asia region that includes India, Indonesia, Thailand, Bangladesh, Nepal, Sri Lanka [and] The Maldives," Guest said. "We're seeing cases beginning a fairly steep uptick in the Eastern Mediterranean region as well." In the U.S., XBB.1.16 is also contributing to a sizeable jump in cases.
"In the United States, we've started to notice it increasing over the last month," said Matthew Binnicker, the director of clinical virology at Mayo Clinic in Rochester, Minnesota. "Four weeks ago, [XBB.1.16] represented about 1% of all the sequenced cases, the following week it increased to a little over 2%." As of last week, it represented a little more than 7% of cases in the U.S. nationwide — though certain parts of the country are being hit with this variant harder than others.
"The CDC also looks by region in the country and it looks like the most prevalent of this variant is in the Southern part of the country in states like Texas, Oklahoma, Louisiana, where it represents about 20% of the cases that are sequenced in that region," Binnicker added.
And, unfortunately, new variants are often more transmissible, and that is the case for XBB.1.16. "Our expectation is that this new variant — based on its doubling rate — we are anticipating that it is very transmissible," Guest said.
The symptoms of this new variant are also a little different from what we've seen in the past. How can you spot them and how can you protect yourself? Here's what to know:
Unlike other variants, red, itchy eyes are a symptom for some people.
Particularly in children, conjunctivitis — red, itchy eyes — has been a reported symptom, according to Binnicker.
Conjunctivitis is "somewhat common with viral illnesses, but it seems to be a new symptom associated with this particular COVID-19 variant that we haven't observed in past waves caused by previous variants of the virus," Binnicker said.
You might call this symptom pink eye or red eye, Guest added. And while this tends to be more common in paediatric COVID-19 cases, it can still happen in both adults and elderly people.
What makes this symptom a little confusing is it overlaps with a time when many folks experience red, itchy eyes due to seasonal allergies.
"Depending on where you live, if you're in the United States, if you're in a place that's starting to see the pollination come out, a lot of these symptoms are really similar to what you would see with spring allergies," Guest said. "And so that does bring up the need to make sure you're doing COVID tests if you have any of these symptoms."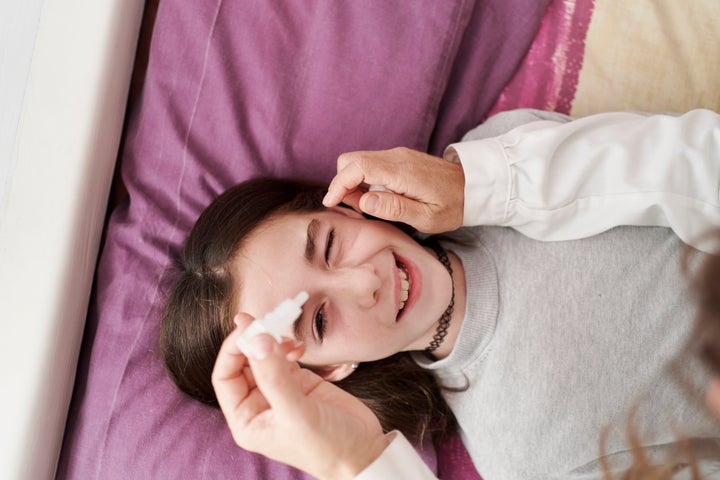 Fevers are higher than in previous COVID variants.
While fevers have long been a sign of a COVID-19 infection, the fever associated with an XBB.1.16 infection is a little different. "We're also seeing higher-grade fever," Binnicker said.
A high-grade fever is typically defined as anything above 103 degrees Fahrenheit in adults, though the exact threshold can vary, according to Dr. Ali Khan, the chief medical officer at Oak Street Health.
"Patients should consult a doctor if it remains this high for greater than 24 hours," Khan said. If you have this high of a fever you may notice chills, sweating and muscle aches, Khan said.
"And it's easy to become dehydrated — so staying hydrated with water and other fluid replacement drinks is critical," Khan noted.
Binnicker added that if you do develop a fever, it's one way to differentiate your infection from allergies. "Allergies aren't associated typically with a fever ... so, that would be a distinguishing feature of an infection," Binnicker added.
Otherwise, the symptoms are largely the same as with previous variants.
In addition to higher fevers and red, itchy eyes, an XBB.1.16 infection still resembles an earlier COVID-19 diagnosis, according to the experts. That means issues like a cough, scratchy throat and runny nose are all part of current infections, too, Guest said.
Shortness of breath is prevalent in certain populations. "The older you get, you're more likely to see some conditions with shortness of breath," Guest said. And, as we know, shortness of breath or difficulty breathing has been a common COVID-19 symptom for the past few years.
Simple measures can help protect you from a COVID-19 infection.
The measures we've used for three-plus years to protect ourselves and loved ones from COVID-19 are still the way to protect yourself from an XBB.1.16 infection.
According to Guest, you should stay up-to-date with your vaccinations, wash your hands and take a COVID-19 test if you have any of the symptoms mentioned above. Additionally, mask-wearing remains a good way to control virus spread.
"These are the measures that will protect you and those you might be nearby," Guest said.
Experts are still learning about COVID-19. The information in this story is what was known or available as of publication, but guidance can change as scientists discover more about the virus. Please check the Centers for Disease Control and Prevention for the most updated recommendations.