'The Chase' host Bradley Walsh had trouble keeping it together when a cheeky question popped up during the recent celebrity special of the ITV show.
Radio 1 Breakfast Show host Scott Mills was facing Chaser Anne 'The Governess' Hegerty when he was asked a question that had Brad (and the audience) giggling like school children.
And the question in errrrm, question?
"In 2015, the third party US Presidential candidate had what name?"
Except the options were Doz Balls, Deez Nuts or Dem Plums.
No wonder Brad couldn't keep a straight face. In fact, we think we even saw the corners of Anne's mouth turning upwards.
Mind you, that didn't last long when Scott correctly opted for 'Deez Nuts' and Anne chose 'Doz Balls'.
Of course, this isn't the first time Bradley's lost the plot on 'The Chase'.
Watch Bradley lose it in the video clip above.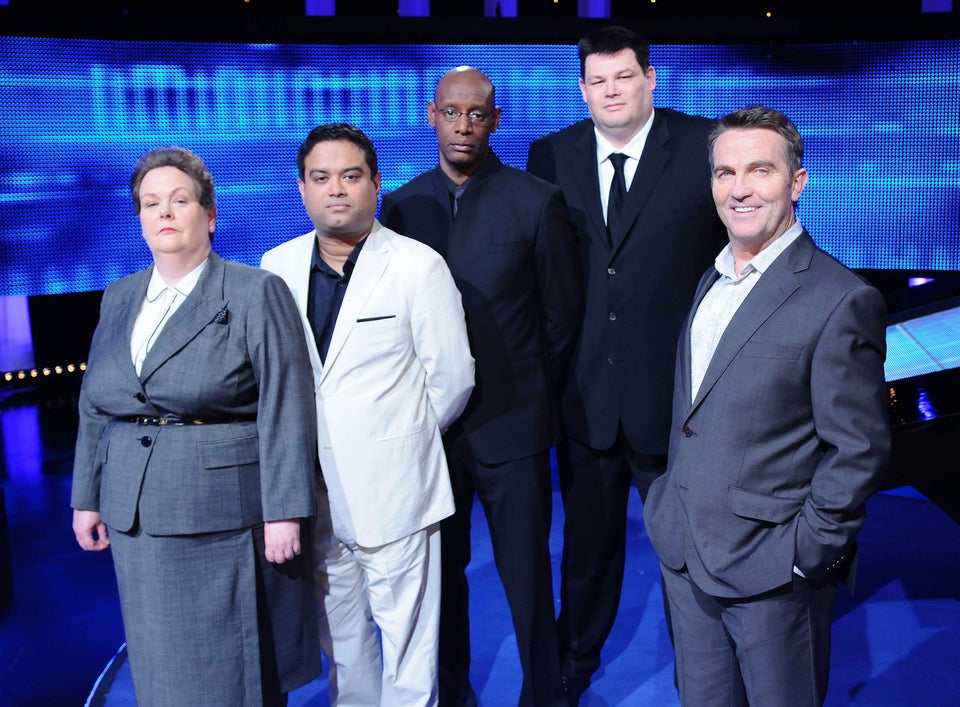 'The Chase': 9 Facts In 90 Seconds