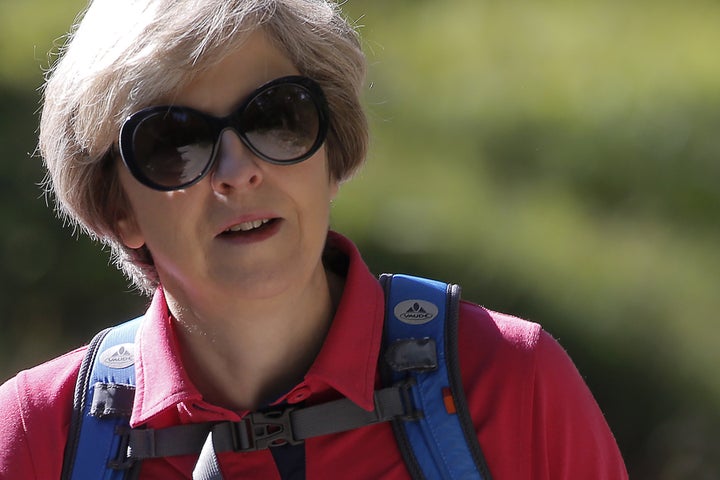 As Labour struggles to control its growing crop of young members, party sources say the Tories are quietly shrinking theirs.
Party officials say a recent lapse in young members has been secretly welcomed by Conservative head office, and that there are few plans to revive Conservative Future (CF), their official youth group, which all but shut down following a bullying scandal in 2016.
Although there has been an overall surge in the Tory membership since the Brexit vote, party members suggest most of this increase is among the over-30s. The Conservatives have long been opaque about the exact size of their membership, with some, like veteran campaigner John Strafford, have suggested it is as low as 70,000.
"One of the theories is that they will let the youth bit die because they don't care about membership", says one former national executive of CF, who calls the drop in young members "a crisis".
"The party prefers to have activists on their books, but not make them full members. It's less trouble. If someone does something stupid they can say they are not a member, just an activist", he said.
"Obviously in public the line is we are working hard to get new young members. But there is no sign that is the plan."
Another Tory source agrees, indicating the trouble young members have brought other parties. "It's very difficult to control them", they said. "There are no rules. If a member's misbehaving, bringing the party into disrepute, the rules are very vague on how to deal with them."
"In fact they would prefer not to have any official young members. In the '50s they used to throw weird parties."
Conservative members under 30 used automatically to be made part of CF, which organised campaigning days and other events. The group had been a successful William Hague rebrand of the Young Conservatives - who, with their associated mullets, taffeta and "weird parties" had become an embarrassment.
By 2006 CF was the largest political group on university campuses, and continued to swell throughout the 2000s, even as Tory membership halved. It grew from around 12,000 in the late 1990s to an estimated peak of around 20,000 in 2013.
But a bullying scandal in early 2016, which lead to the suspension of several of the group's officials, put a stop to all that. CF, sources say, now exists "in name only".
But Ben Howlett MP, a former CF head, says the party's drop in youthful interest even predates the scandal in 2016. "It wasn't Mark Clarke. He was the ultimate reason it had to close. But he was not behind the reduction of the numbers of people."
Once source says the party's youth wing has been on the decline since 2013, and describes turning up for events which used to number 50, and finding five. Another recalls turning up to last year's Conservative Future Christmas party to a room with 30 people in it. Before 2013, they said, it had hosted around 350.
According to a former CF official there are few plans to turn that around. CF's membership lists have been wiped, Howlett says, and it will have no stall at this year's party conference. In fact the group has "closed down for the foreseeable future".
Some are more upbeat. Liam Walker, former CF chair for Witney, says that only the London office has shut down, after it was were sent a memo instructing it to stop events, but that CF events are still being organised locally. In Witney, he says, it is going strong.
A spokesperson for CCHQ told HuffPostUK: "While the national executive remains suspended, CCHQ continues to support our youth members both on campus and in constituencies."
But former CF executive says the scandal and subsequent confusion has led many young people to leave the group.
"Since then we haven't seen any updates about what has happened with membership. Lots of young members have left. Even events organised by external groups have shrunk", he says. Conservative Way Forward, an unofficial youth group, "is now mostly filled with middle-aged men."
Walker says this is the fault of CCHQ, who "reacted terribly" to the Mark Clarke scandal, and has left CF officials in the dark since then. "They left the rest of us not knowing what was going on. Were social events stopping? What is next?"
They did little, he said, except put Baroness Chisholm, a 64 year old Tory peer, in temporary charge of the organisation, which he did not find encouraging.
"No disrespect but someone over the age of sixty chairing it doesn't make sense. It annoyed a lot of people, people cancelled their events."
There are a few signs the group might come back, in a much-reduced form. Howlett says there have been suggestions it could be revived as a small student-based organisation, kept mostly to freshers' fairs.
The idea CF could return as as it was, says Howlett, is "off the wall", but he mourns the loss of the group.
"You become a member of a political party because you want to influence the direction of that party. Labour has opened up and that caused problems. But does that mean parties should close down? Membership of the Tories is on the decline. I'd like to see a lot more of them."