The first pictures have been released of Jeremy Clarkson, Richard Hammond and James May recording 'The Grand Tour' and, from first glance, it looks like business as usual - albeit in much more exotic setting than they were used to on 'Top Gear'.
The trio have been snapped deep in discussion in front of a studio audience in Johannesburg, on the first stop of their 'Grand Tour' programme, set to air on Amazon Prime this autumn.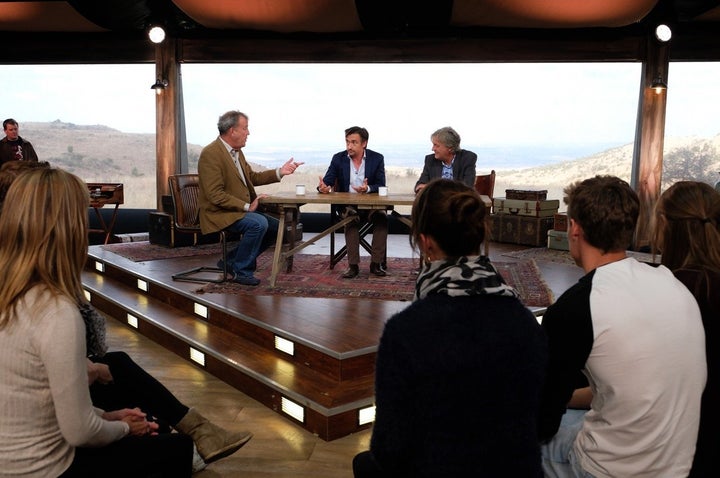 Just as the three would chat, bicker and exchange in a full and frank exchange of views on their previous programme, it looks as they haven't veered too much from that format here - Jeremy pictured holding court - although their backdrop is decidedly more glamorous than before, the hills around the South African city.
This is the first ever studio tent recording of the new series, their first outing ensemble since their abrupt departure from the 'Top Gear' team in spring 2015.
The first series will be compiled of 12 episodes, with a further 24 to come over the next two years, according to the hosts' initial contracts.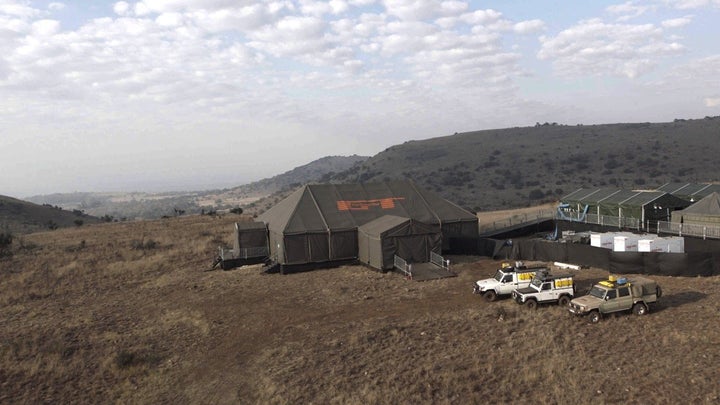 This came only days after Chris Evans had announced his departure from 'Top Gear' after dismal ratings and acerbic reviews for his performance on the rebooted BBC programme. Jeremy Clarkson kept his counsel on that occasion, although he is said to be quietly "as pleased as punch" by the turn of events, while James May was more outspoken, saying he was "very chuffed".
'The Grand Tour' will visit different cities across the world for its studio segments, and British fans have had the chance to apply for tickets. See further info on venues here.
Click on the first picture below to open our slideshow: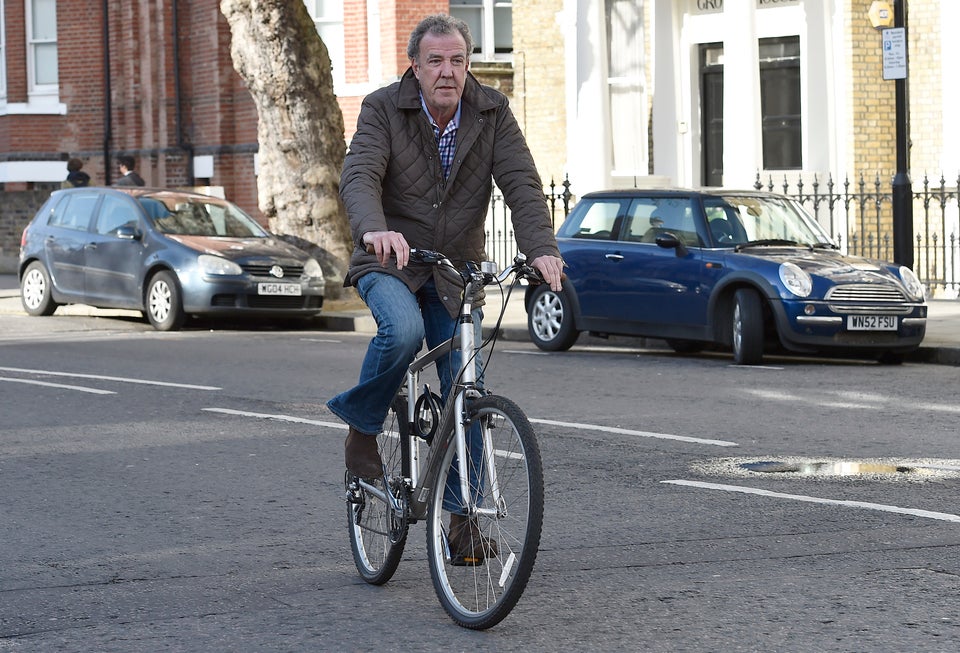 17 Times Jeremy Clarkson Did Something Outrageous
Popular in the Community