It appears that the two requisites for a second series of 'The Night Manager' have both been fulfilled.
The first, a big audience for series 1 of the big-budget spy drama which has cost the BBC more than £3million per episode, has been satisfied, with more than 10 million viewers expected to tune in tomorrow evening for the gripping conclusion of Tom Hiddleston's battle of wits with Hugh Laurie, as hotelier-turned-spy Jonathan Pine, and his Nemesis businessman Richard Roper.
The series has been appointment-to-view hit viewing for Sunday nights, all helped by the beautiful locations, intrigues and betrayals, and not hurt by the sight of Tom Hiddleston's bottom.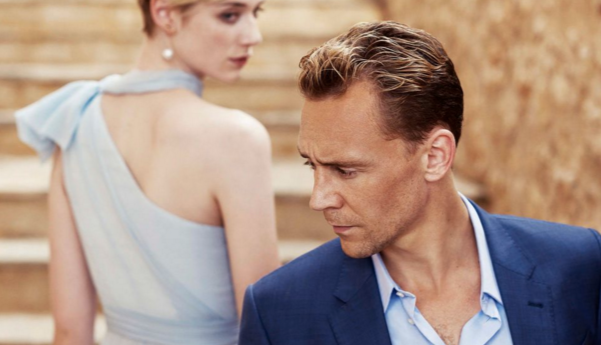 The second, and not one the BBC could do anything about despite its huge, lavish production, A-list casting and tireless marketing, is the goodwill of the book's author, John le Carré.
The veteran espionage author was at first concerned by a few changes to his novel for the screen. Keen fans of the book will notice that the conclusion focuses less on the establishment machinations of le Carré's interest, and more on the central triangle at the heart of the drama, Jonathan Pine and his two bosses, Richard Roper and Angela Burr.
However, according to adaptor David Farr, le Carré was more troubled initially by the transformation of his MI6 maverick Leonard Burr, into a woman called Angela. However, he reportedly agreed it made sense to bring his characters more in line with the contemporary role of women in the security services. Now, the Telegraph reports he is so happy with Olivia Colman's convincing performance, with her real-life pregnancy even written into the character's narrative arc, that he "dearly wished" the original character had been female.
So, it looks like the prospect of a second series is a good one. BBC controller of television Charlotte Moore has previously revealed she is in discussions for a sequel with the production company The Ink Factory, run by le Carré's sons, despite the fact that the book is a stand-alone story.
"Le Carré is very involved," Charlotte told the Telegraph. "We wouldn't be talking with them if he didn't think it was a good idea. He will definitely be involved in what we do next."
'The Night Manager' concludes at 9pm on BBC One, on Easter Sunday.
Popular in the Community