HBO's 'The Night Of' has created the kind of buzz TV execs can only dream of since its debut in the US two months ago, and now it's coming to the UK on Thursday, courtesy of HBO, via Sky Atlantic.
So what do you need to know about what the Times has called a "murkily cinematic" series, before it debuts on Thursday evening ?
In a nutshell?
Nasir "Naz" Khan is a naive Pakistani-American college student living in Queens, New York. He drives his father's cab one night with intentions to attend a popular party, but instead he picks up a young woman, Andrea (Sofia Black D'Elia') and enters a waking nightmare.
Who is his only hope?
World-weary (naturally) lawyer, John Stone, played by John Turturro in the kind of career-changing TV role that so many film actors seek.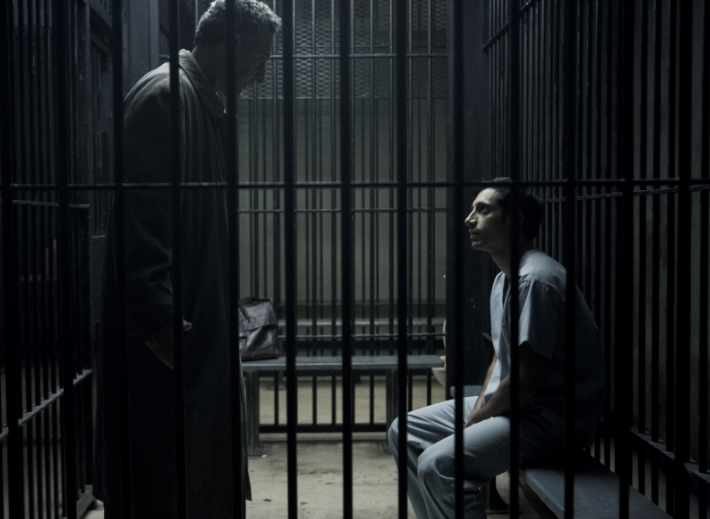 Why so?
Because, instead of just attending the party, Naz finds himself having a night of sex and drugs with this enchanting woman, Andrea. And then he wakes and finds her stabbed to death. And suddenly he's at the mercy of the New York justice system, with even his own lawyer uninterested in the "truth" he wants to tell.
Does this story sound familiar?
Possibly - it's based on the British TV series 'Criminal Justice' which starred Ben Whishaw, was written by Peter Moffat, aired in 2008 and won two BAFTA Awards. Not a bad provenance.
How's it gone down with the critics?
They can't say enough good things. 'An instant classic.' 'The best pilot since True Detective'. 'Destined to be this summer's TV obsession.' 'Multi-layered.'
Completely American?
Nope, despite its HBO home, we can be proud that, although his impeccable accent means you'll have trouble realising, we can boast a Brit in the lead role. Riz Ahmed ('The Reluctant Fundamentalist', 'Four Lions') stars as Naz, in what is clearly going to be his (latest) breakout role into the big time.
How many episodes?
Eight. For now...
What do you mean?
The drama was initially planned designed as a stand-alone rune of eight, but due to the success of the show, people are obviously starting to wonder if it's possible to construct a second series, somehow. You remember, just like 'Broadchurch' and 'True Detective'...
Writer/director Steven Zaillian has this to say: "We're thinking about it and if we come up with something we all feel is worthy of doing, we'll do it."
Why does the late, great James Gandolfini get an Executive Producer credit?
When HBO originally ordered the pilot in 2012, 'The Sopranos' actor was set to star. Producers to- and fro-ed on the project until May 2013, and a month later James Gandolfini died of a heart attack. Robert de Niro was set to replace him but had to pull out over scheduling conflicts, so the role finally went to John Turturro.
'The Night Of' begins on Sky Atlantic at 9pm on Thursday evening.