An artist is collecting photos of people's bedside tables to document the reality of living with a chronic illness, in a new and intimate way.
'The Nightstand Collective' features photo submissions from people across the globe. It was compiled by artist Emma Jones, 42, who wanted to know more about the "tools" that people with chronic illness use to help them in times of vulnerability.
"What I am fascinated by are the items that people hold close that are medicines for the soul, the tools that people use to stay resilient in order to cope with the monotony of chronic illness," she told The Huffington Post UK.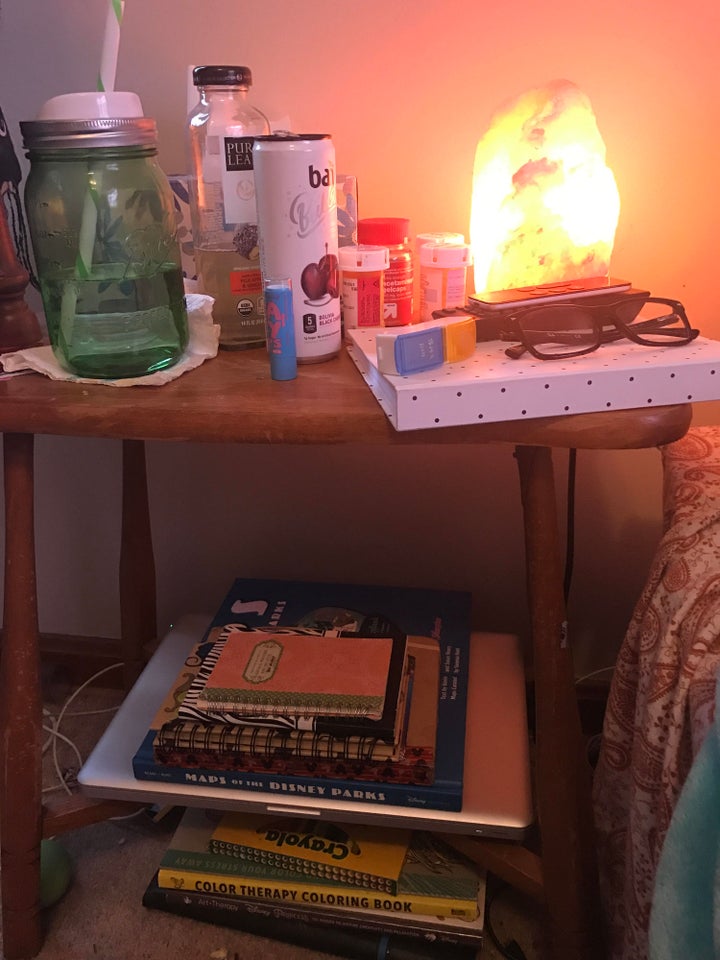 "These nightstands are portraits that tell powerful stories of people with chronic illnesses," said Jones, who is from Washington, US.
"When you are confined to a small space you have to choose just a few items that you need for your survival."
Jones is particularly interested by the tools - both medical and personal - that people rely on to get them through each day. These can be anything from pills to colouring books to candles.
"Each nightstand has them, often they are items from nature or from someone they treasure," she explained.
"Recently I posted a nightstand for someone with obstructive sleep apnea. On her CPAP machine she has a compass that was given to her as a gift.
"She has it there because she has really intense dreams and she believes the compass can guide her back."
Lyme Disease.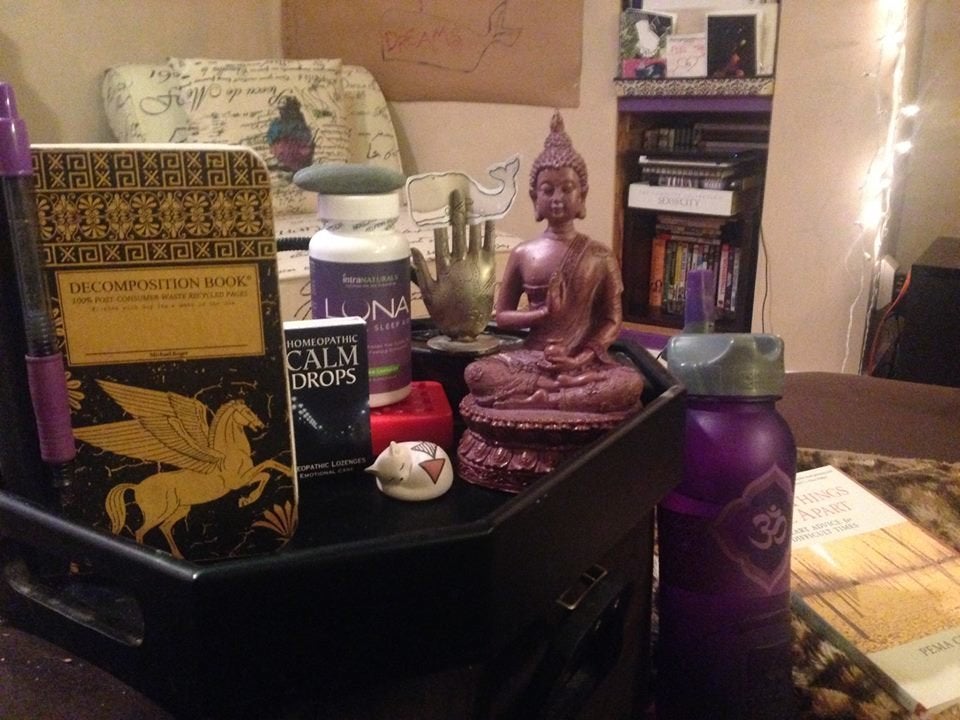 The Nightstand Collective
Major Depressive Disorder. Anxiety. Obsessive Compulsive Disorder. Complex PTSD. Paranoid-Schizoid Syndromes.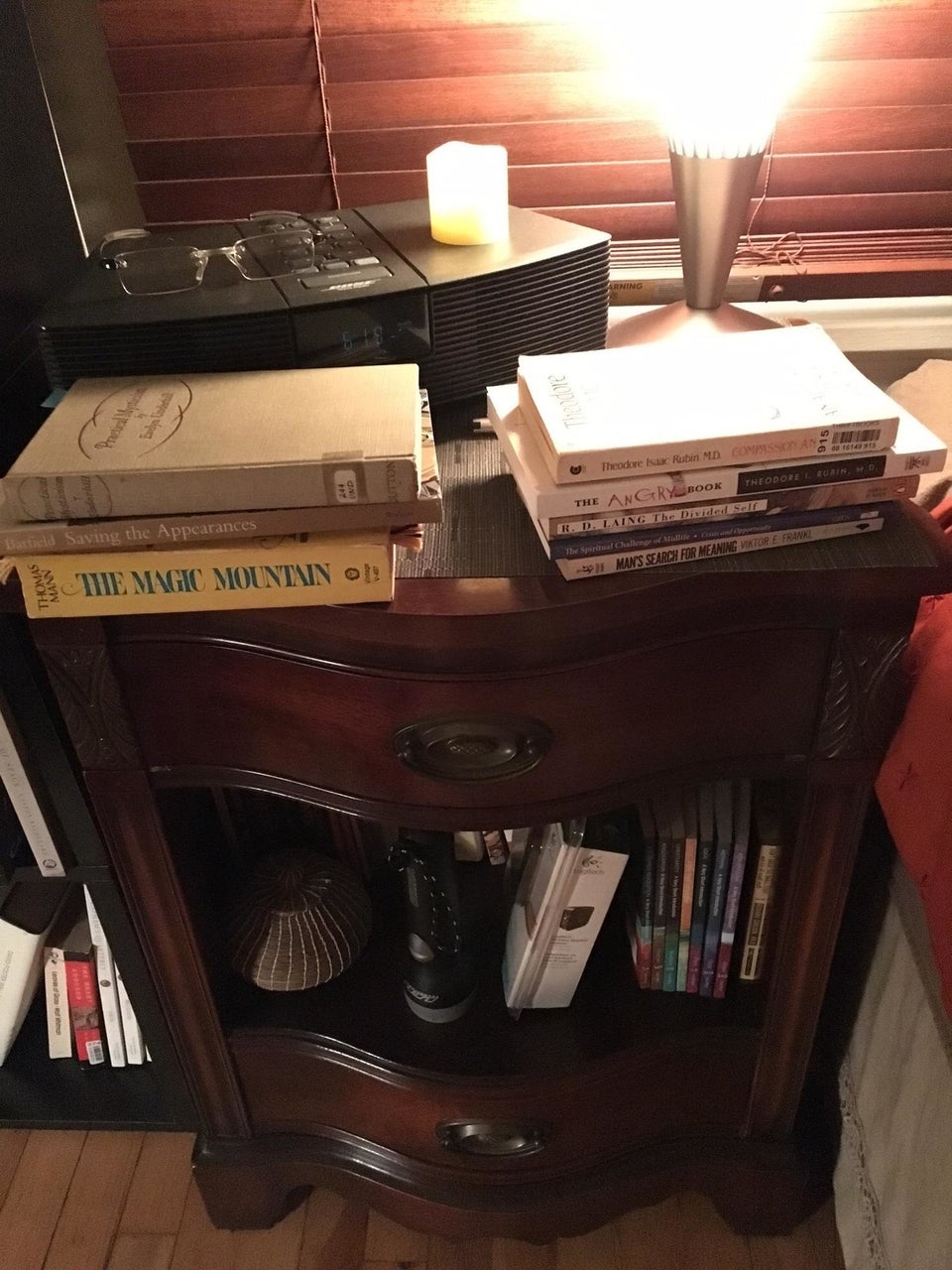 The Nightstand Collective
Hashimoto Thyroiditis. Fibromyalgia. Chronic Fatigue Syndrome. Tinnitis. Anxiety. Depression. Polycystic Ovarian Syndrome. Interstitial Cystitis.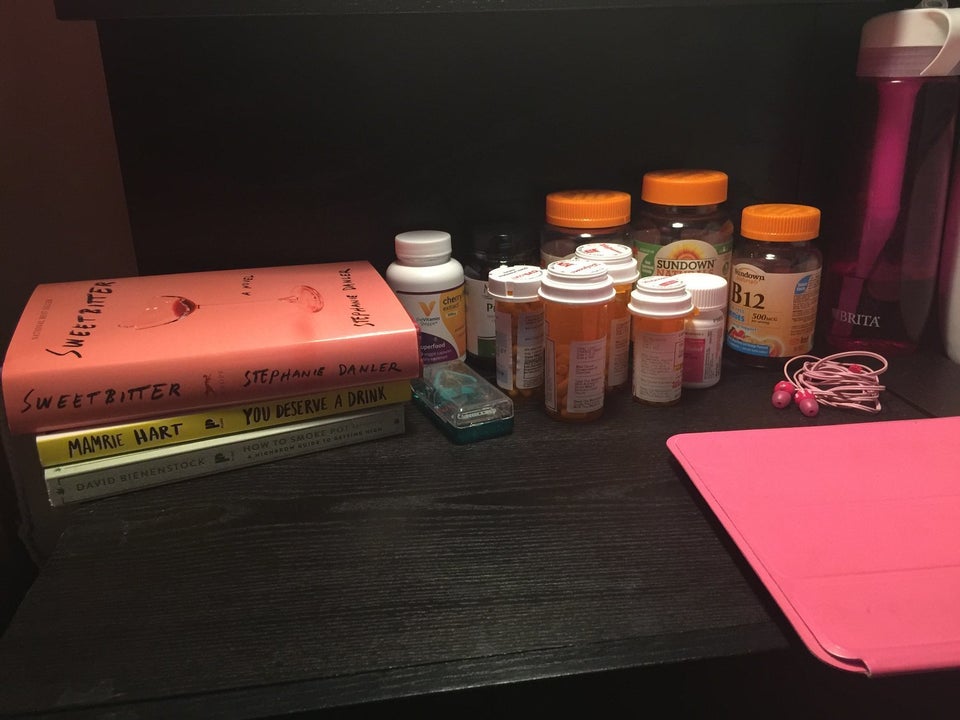 The Nightstand Collective
Major Depressive Disorder. Generalised Anxiety Disorder.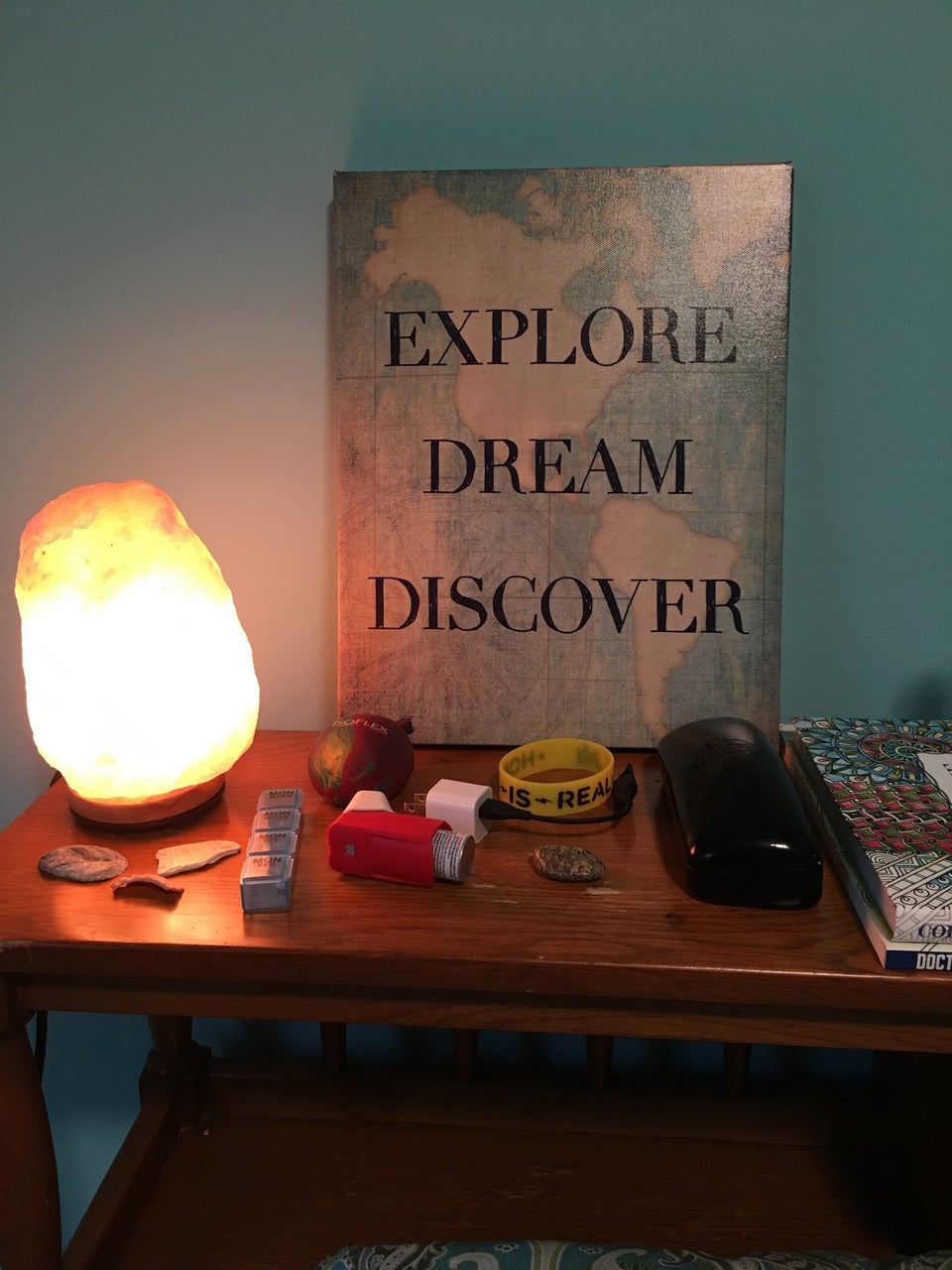 The Nightstand Collective
Bipolar Disorder.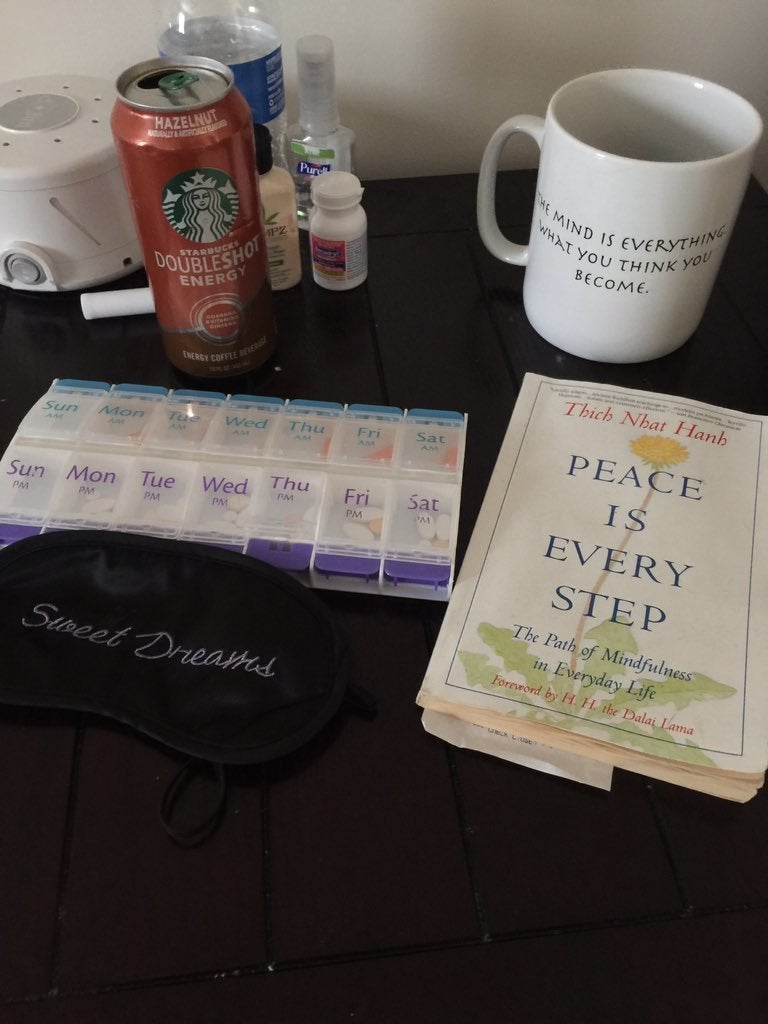 The Nightstand Collective
Endometriosis. Hashimoto Thyroiditis. Raynauds. Migraines. Hypermobility. Degenerative Disk Disease. Symptomatic Tarlov Cyst. Depression.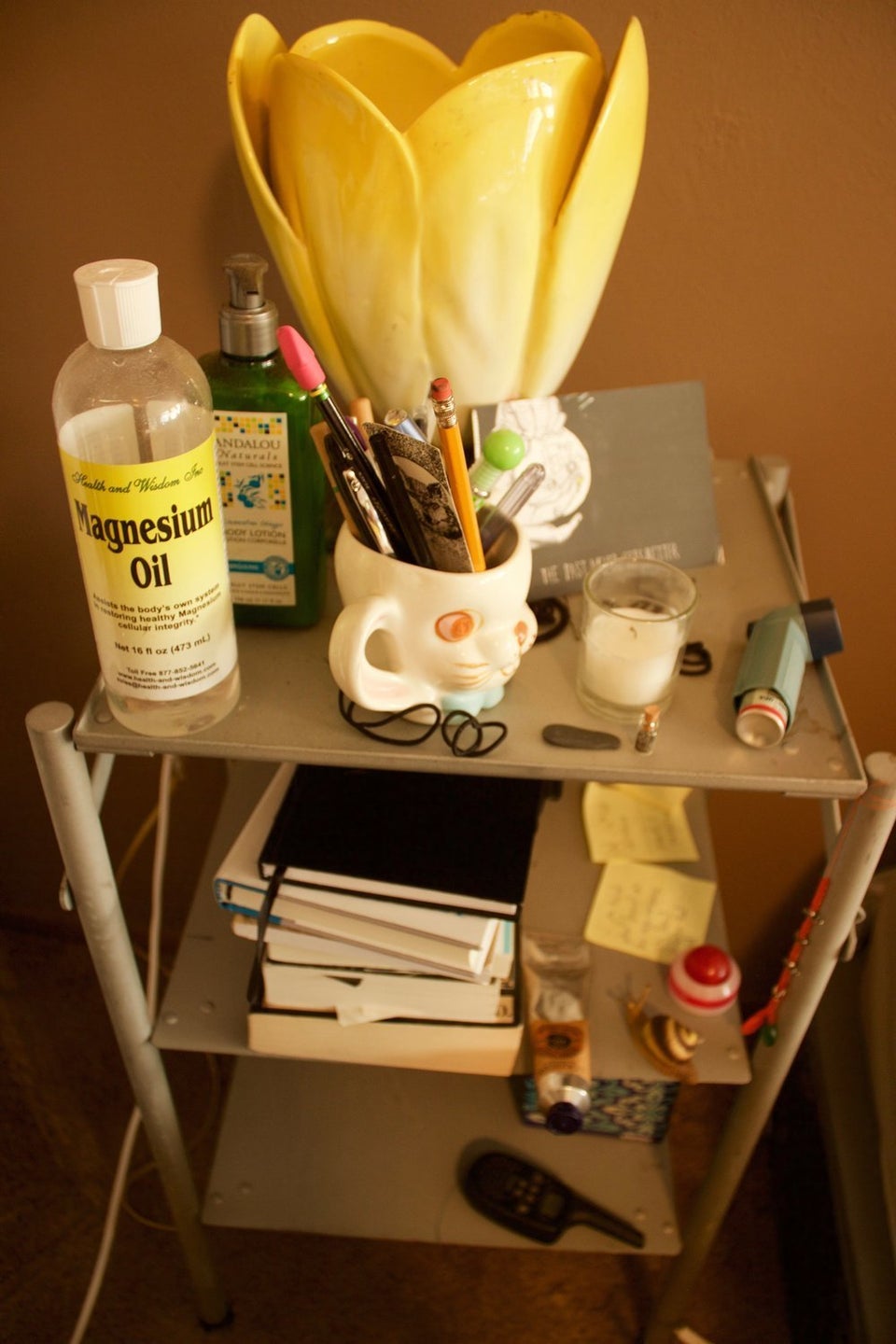 The Nightstand Collective
Jones said the response to the project so far has been "overwhelming and very positive".
"I have been deeply moved by the nightstand stories and the people that I am being connected with," she said.
"Many have said that the process of looking at their nightstand has been a powerful experience. Everyone who has reached out has been really grateful for this anonymous way to share a part of their life."
She said that living with a chronic illness can be an isolating experience so, for many, sharing a nightstand story can be "cathartic".
She concluded: "I hope that this project will provide folks who are isolated a sense of community and perhaps people will see something that they want to try as a new tool."