The BBC has received nearly 300 complaints about a home hairdressing segment featured on The One Show two weeks ago.
In the feature, broadcast on 24 March, celebrity hair stylist Michael Douglas gave viewers tips on how to cut and dye their own hair while in lockdown.
A new report published on the BBC complaints website reveals 287 people contacted the broadcaster to complain about comments Michael made about home dye kits, which he said are "exactly the same stuff that gets used in salons".
"Don't worry about somehow thinking that it's inferior or it's not going to work as well. It works exactly the same," he added.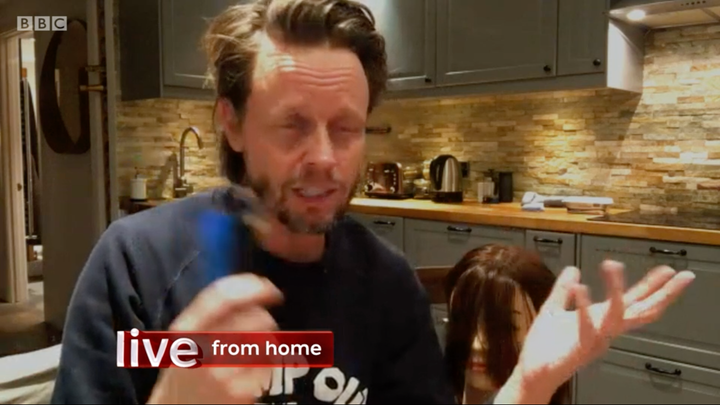 According to the report, many felt this was an "inaccurate statement about hair dyes and/or felt this could be damaging for the hairdressing industry".
The BBC previously issued a statement in the days after the show aired, standing by the segment.
It read: "The One Show had been contacted by a number of viewers asking if they could go to the hairdressers given the current advice about social distancing. We therefore decided to include this item which looked at whether we should be cutting hair ourselves.
"We gave viewers some simple advice to help them feel confident about managing their hair until they are able to get their hairdresser to do the job properly.
"Our hairdresser did suggest people should seek advice from their hairdressers and we believe viewers would be aware of the need to carefully check the instructions for any product they buy."
Michael also shared a post on Instagram to clarify his comments, saying: "It wasn't an incorrect statement, but I probably should have clarified that what the hairdresser offers is the skill and expertise, application, colour choice, the ability to blend colours together.
"I was making a point that it is safe to colour your own hair…perhaps in retrospect I would have phrased things differently."
The One Show airs nightly at 7pm on BBC One.