You now have the perfect excuse to turn your camera off during video calls: the planet. Leaving your camera off can reduce the carbon footprint of your Zoom, Teams or Google Hangout session by as much as 96%, according to new research.
The study, conducted by researchers from Purdue University, Yale University and the Massachusetts Institute of Technology, found just one hour of video conferencing or streaming emits 150-1,000 grams of carbon dioxide.
For context, a gallon of petrol burned from a car emits about 8,887 grams. But considering how many video calls the world is partaking in right now, it all adds up.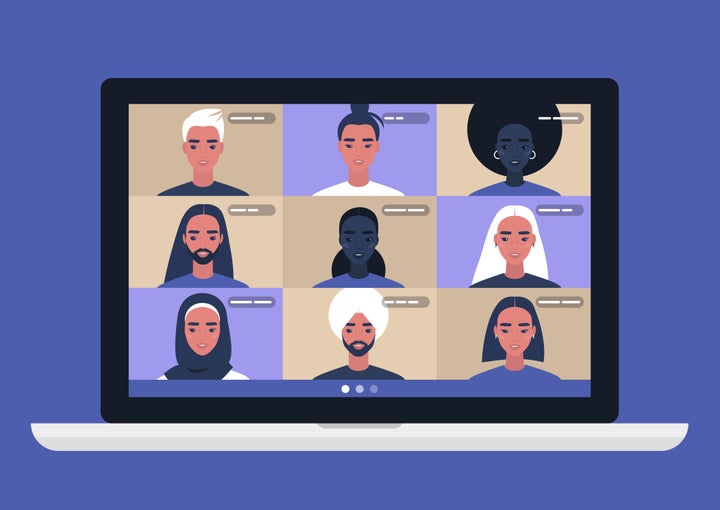 The research will surely be welcomed by those who are sick of looking at their own faces on Zoom. Psychotherapists previously told HuffPost UK that it's human nature to be drawn to your own reflection on calls, but observing yourself in real-time isn't natural, or necessarily healthy.
For those with high body esteem, the habit can inflate existing narcissistic traits. But more often than not, people are presenting to therapists with body image hangups, as a direct result of scrutinising themselves on screen.
"Clients have shared with me that they have faked IT issues or sickness so as not to attend a webcam meeting," therapist Dee Johnson told us.
As well as recommending you turn off your camera on calls, the research also suggests streaming content in standard rather than high definition while using platforms such as Netflix, as this is estimated to reduce your carbon emissions by as much as 86%.
The study also looked at the additional water needed globally in the processing and transmission of data, plus the land impact.
A number of countries have reported at least a 20% increase in internet traffic since March. If that trend continues to the end of 2021, this increased internet use alone would require a forest of about 71,600 square miles to sequester the emitted carbon, the study found. The additional water needed would also be enough to fill more than 300,000 Olympic-size swimming pools.