To mark HM The Queen's 90th birthday, HuffPostUK sat down with Jennie Bond, longtime observer of the monarch and her family. In her role as the BBC's royal correspondent, Jennie was on duty for the Queen's 'annus horribilis', many a royal tour, and most challengingly, the time of the death of the Princess of Wales. She shares her insight below into what really makes Her Majesty tick...
Tell us about your very first time meeting HM The Queen.
If this wasn't the actual first time, it would have been very similar. I drove up to Buckingham Palace, and you get the thrill of going through the gates, the barrier being raised, and you enter the Privy Purse, and then you get as far as the Press Office. And that's it - no further. That would have been in 1989.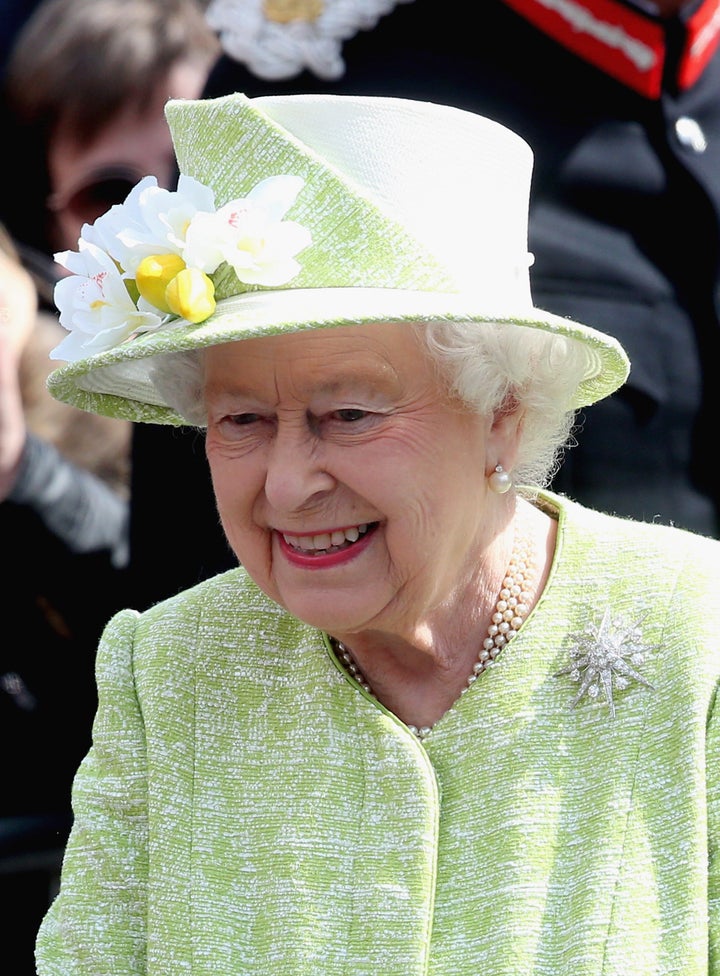 The first time I actually met her was a few days later, in a reception in the Palace. Everyone gets two or three minutes each, and what I remember noticing for the first time was her lovely smile. Up to that point, pictures of her tended to make her look grim, but her smile absolutely lit up the room.
What's the happiest you've ever seen her?
Her real, private happiest was in the Royal Box at Ascot, seeing one of her horses come home to win. She is the consummate horsewoman, she still rides at 90 which is extraordinary. She knows so much about horses, through her interest and experience in breeding. When she's seen one of her horses winning a race, I've seen her beaming like a giggling schoolgirl.
Definitely the time of Diana's death, in autumn 1997. She was obviously affected by the loss of her former daughter-in-law, but also completely at a loss as to what her public wanted of her. The last thing she wanted to do was to wear her heart on her sleeve, and yet it was was expected. It was definitely the biggest crisis that I witnessed.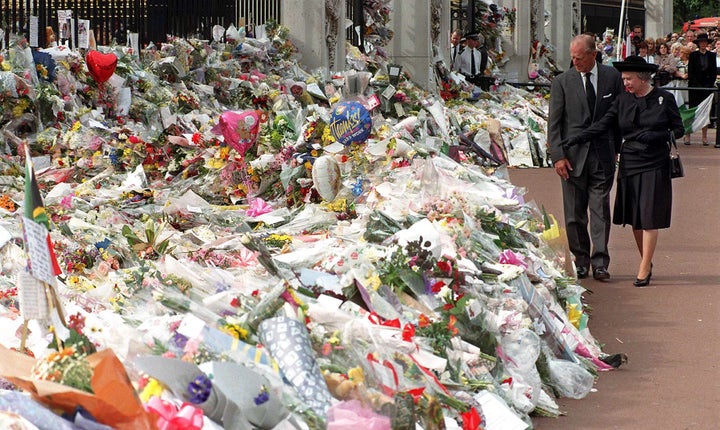 Prior to that, it was the annus horribilis of 1992. We'd had Diana alone at the Taj Mahal, Andrew Morton's book, Fergie being photographed, the fire at Windsor Castle, controversy over her taxes, Diana and Charles' separation and finally her Christmas message being leaked. When she spoke at the Guildhall that year of her distress, even though she had a cold, her croaky voice made it sound all the sadder. It was the first time we the press had really seen through the cracks in their perfectly preserved image. It did make me feel more compassionate towards her, though, as a human being, not just a figurehead.
How did the annus horribilis and the press coverage of it change the monarchy and the way the Queen and her family went about things?
It meant that they were charged with being 'the most dysfunctional family in the world' and it had some merit, with two of the Queen's children by the end of the year in broken marriages. I think they all asked themselves, 'Where are we going?'
And the next huge challenge was the fall-out following the tragedy of Diana's death - did you see a change at the Palace during that time?
Yes, they definitely realised then that lessons must be learned, and ever since then we've seen that thought brought to fruition. They exchanged a lot of top advisers at the palace from family and military connections to more business-minded and PR-aware people, not exclusively mandarins. Although it was an evolution, not a revolution, they started giving more access to the public, for example, for the first time I was allowed to film inside the palace when appropriate.
By the time of the Golden Jubilee, there was a completely different atmosphere, with hundreds more people allowed in and around the palace.
She still attends hundreds of functions every year. What did you witness as the one she truly enjoyed the most?
South Africa in 1995.She hadn't visited for 50 years. She was on the Royal Britannia, and there was a true glint of anticipation in her eye. She told the press on the deck of the ship, 'I'm so happy to be here' and she meant it.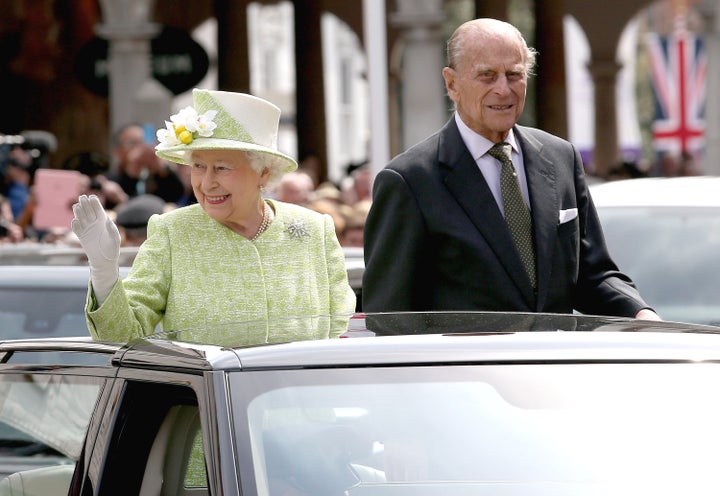 Then when we arrived, and Nelson Mandela was on the shoreside to meet her, we could see he was literally jigging and dancing with anticipation. There was a huge mutual respect between them.
She has so many castles and palaces - what's her absolute favourite place?
Balmoral in Scotland, away from the hubbub. There's often a gentle rain. I think if she hadn't been queen, she'd have enjoyed being a farmer's wife, and up there she gets to experience the next best thing. Headscarf, at the wheel of her Land Rover, it's a completely different story from all the pomp of London.
Who is she truly herself with?
Her husband, Prince Philip. He's been a fantastic support, and she's wise enough to let him be the boss and make all the family decisions behind closed doors.
Who does she rely on most outside her immediate family?
She has a very small, intimate circle of friends, including her cousin Margaret Rhodes. It's a very small group, because if you transgress, or break the trust, you're out. But this group has remained the same for years, and she can be completely herself with those few.
What would be the biggest surprise for us to learn about the Queen?
Her family have mentioned it recently, but she's a great mimic. She does like to imitate people she meets, especially when they amuse her. A lady in the crowd once shouted out 'Give us a wave, Liz' and apparently the Queen turned round and said to everyone else in the carriage 'Give us a wave, Liz' in a perfect South London dialect.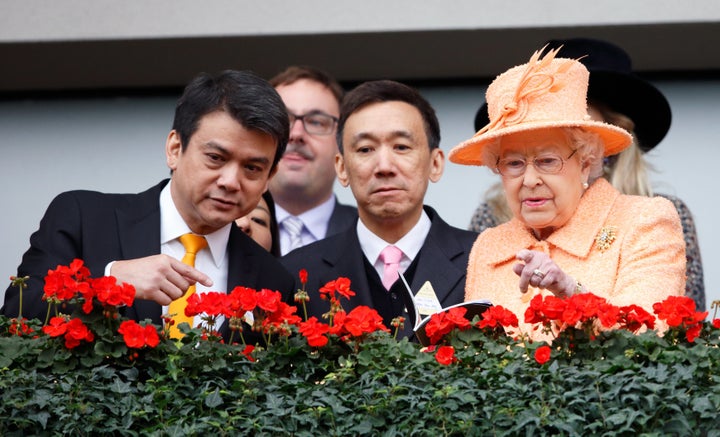 We know how the Queen will be spending her day – but if left to her own devices, how would she prefer to be spending it?
She would read the Racing Post with her breakfast in bed, then she'd go for a morning ride, then a trip to the races, and finish it off with taking the dogs for a walk. There's a bit of a theme here.
If there's one lesson we can take from the Queen, what would it be?
Dignity, duty, old-fashioned values. Her sense of duty and belief in the institution of monarchy, it has come at cost to herself, in the sense of often having to leave her children behind in the course of her duties when they were younger. But it's meant we have enjoyed having a very stable force at the centre of national life, and I don't think this is something any of us should take for granted.
Jennie Bond narrates a new original biography of Her Majesty The Queen's life 'Elizabeth II: Life of a Monarch' - an Audible Originals production. Click here for more information, at: http://www.audible.co.uk/HRH
Tap the first picture to open the slideshow: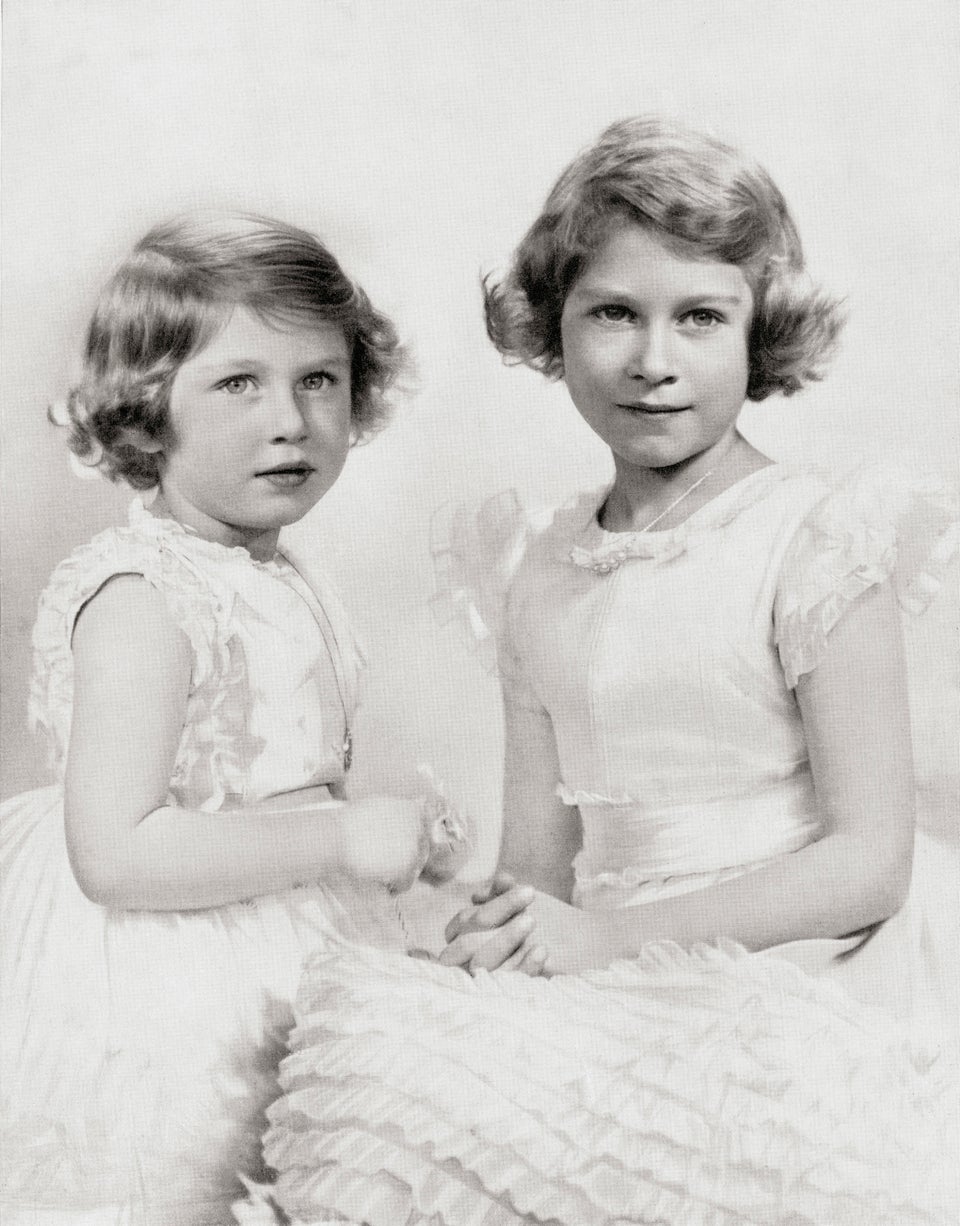 Vintage Pictures Of The Queen