Nikki Lilly Christou, 16, from London, has arteriovenous malformation. She also has four million followers on TikTok where she raises awareness of her condition – an inflammation of the arteries that causes the side of her face to swell, creating what she calls "a visible difference" – between the baking and makeup tutorials that are stock-in-trade for any self-respecting social media star.
One of five British creators with disabilities to feature in the TikTok 100 – the app's curated list of the people, trends, tracks and videos that took off in the past year – NikkiLilly is among a growing number of young women talking about their disabilities on the platform, amassing millions of followers as they do so. Hashtags such as #disabledtiktok have generated more than 106 million views, while #disability has reached over 1.3 billion since TikTok launched in 2016.
Disability accounts make up just 5% of the TikTok 100, with all five of them belonging to young, cis-gender women, four of them white. However, each of the creators we spoke to are intent on using the app to connect with, and educate, others – even when that's not why they originally downloaded it.
"I joined because I wanted to have fun and kill time during lockdown," explains Shelby Lynch, 23, an influencer and model from Leeds who has been posting videos on her account Shelbykinsxo since April 2020. "To begin with I did makeup and fashion videos, but because of how big my following has gotten, I began to get ignorant comments and questions so I started to be more open about my disability." Ultimately, says Lynch, who has spinal muscular atrophy type2 and an enviable rotation of hair colours, "I want to educate people."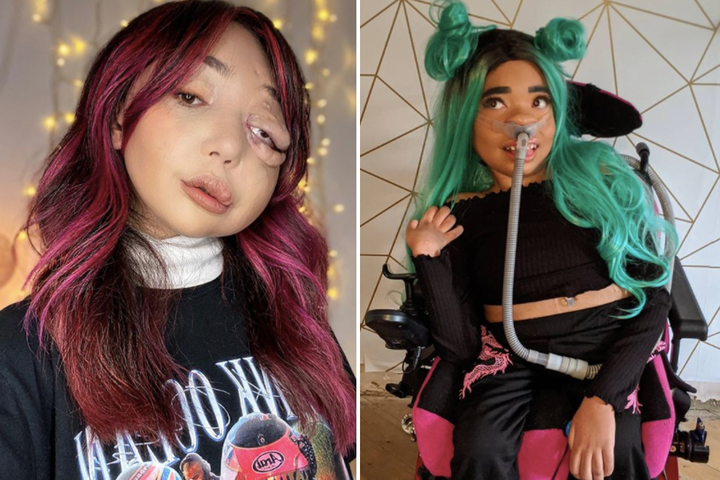 There's some educating to do. Lynch says she doesn't receive much ableism in response to her regular videos, except when she includes her boyfriend, who also has a disability. Lately, she's found a way to turn the hate on its head, uploading a video where she rated the most ableist comments, "basically educating through humour to show people how ridiculous they sound".
Lucy Dawson takes a similar, if less sparing, approach to her audience. "My goal is towards normalising disabled bodies," says the 25-year-old model, writer and disability advocate from Lincoln, who posts on TikTok as Ludawinthesky.
"It's not my job to try and change the mind of every single bigoted person I come across."
"I really dislike disability becoming 'inspiration porn' for able-bodied people and them getting the warm fuzzies by looking at us," she says. "It's not my job to try and change the mind of every single bigoted person I come across."
Disability isn't a monolith, and each poster has her own story to tell. But after a year when comedian Rosie Jones' impassioned speech on Question Time reached a whole new audience, the collective voice for disability is growing.
"We aren't told how capable, independent and valuable disabled people are," says Lucy Edwards, a 24-year-old journalist from London, whose account Lucyedwardsblind was also featured in the TikTok100 after she went viral in October 2020 for her series, "How does a blind person…?"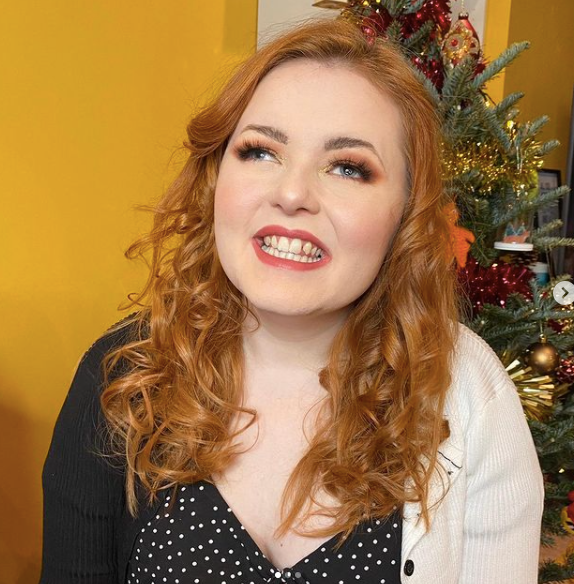 "I was always being asked how blind people perform certain everyday tasks, which inspired me to start making videos to bust some myths and preconceptions about being blind." Edwards' TikTok, How does a blind person pour boiling water?, has been viewed by more than 11 million people.
One draw of TikTok over other video platforms is the ease and informality that comes with short-form clips, say its users. Full time content creator Jessica Kellgren-Fozard is best known for her glamorous YouTube channel where she discusses LGBTQ+ and disability issues – she has hereditary neuropathy with liability to pressure palsy (HNPP), Ehlers–Danlos syndrome (EDS), postural orthostatic tachycardia syndrome (POTS), and is deaf – but even she has been lured over to posting as Jessicaoutofthecloset on her TikTok 100 account.
"A lot of what I do on my YouTube channel is about raising awareness on disabilities and chronic illness in an amusing yet educational way, but I appreciate not everybody wants to sit through a 15-minute video to learn about a topic," says Kellgren-Fozard, 31, from Brighton. "Whereas having a short video pop-up on the 'For You' page means people who may not have actively searched for disability-related topics now have a greater awareness as well."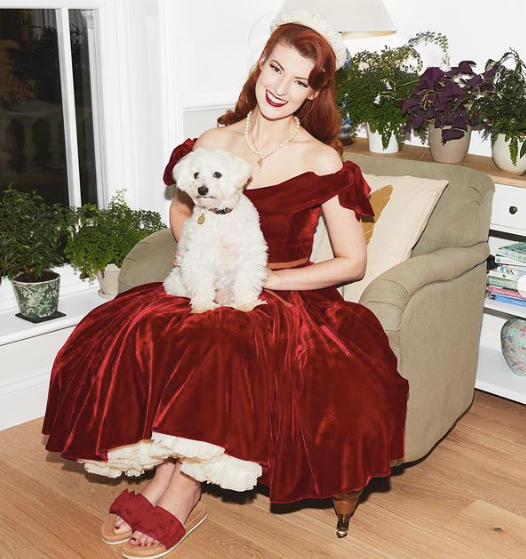 Christou also migrated from Youtube to TikTok. "I never ever started with the intent to gain followers, I just hoped that even if it was literally like 10 people, I could use the followers and platform I had to spread positivity, encourage kindness, raise awareness and empower others," she says.
Connection is key. Christou wanted young disabled people to see someone like them in the media, she says – something she didn't have when she was first diagnosed at six years old. "I get messages from disabled people who share their stories with me, and talk about how my videos have helped them," says the author and presenter. "That's something I was really missing. I never saw anyone that looked like me on TV or anything. Representation matters."
"I never saw anyone that looked like me on TV or anything. Representation matters."
Christou has experienced ableism on the platform but has a coping mechanism: "I've learned that a lot of the time the comments are so much more about the person commenting than it is you. A lot of the time, their comments come from a place of insecurity."
When the ableism goes beyond the comments to become the focus of other people's videos, it can be harder to brush off or ignore. Model, dancer and activist Kate Stanforth, 26, from Northumberland, who has myalgic encephalomyelitis (ME) and EDS, thinks TikTok needs to do more to support disability and fight ableism.
"Like most social media platforms, you get a lot of keyboard warriors and it's very hard to get your point of view taken seriously when ableist videos go viral. For example, when there was a 'trend' of people pretending to be autistic. That was a hard time on the platform," says Stanforth, who posts as katestanforth.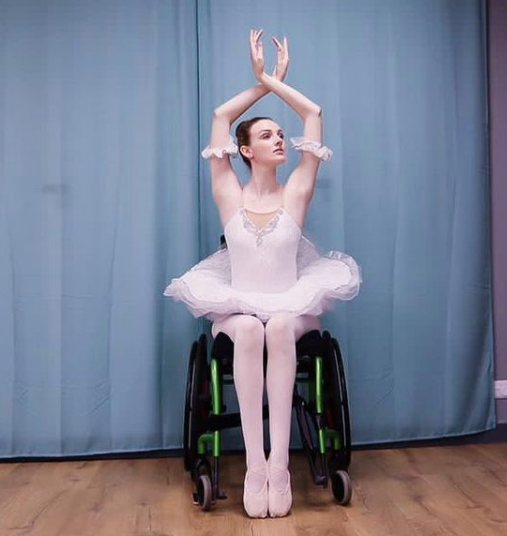 "The people who use TikTok, from my experience, have mainly been accepting of my disability," she says, but adds that Tiktok, as a platform, is seen by some as less accepting of disabled people. "The amount of disabled people I know in the community who have been deleted or 'shadow banned' is unbelievable."
In 2019, it was reported that TikTok videos featuring users with disabilities had been suppressed in a moderation attempt to reduce cyberbullying. The platform instructed moderators to limit the reach of some content to the creator's home country, rather than allowing it a global audience, the German digital rights site Netzpolitik revealed. Leaked documents showed some creators deemed more vulnerable were also excluded from appearing in users' 'For You' feed.
The actions were widely criticised for excluding the disabled community, but TikTok insists these are historic issues. "In TikTok's early days we took a blunt approach to minimising bullying on the platform. However, we quickly recognised as we grew into new markets that this was not the correct approach, and those guidelines have not been in use for a long time," a spokesperson for the platform told HuffPost UK – adding that it has operated a more "nuanced approach to moderation" since 2018.
"We are working constantly to evolve our processes and policies to ensure that investing in our teams to ensure that TikTok can continue to allow people to express their creativity," they said.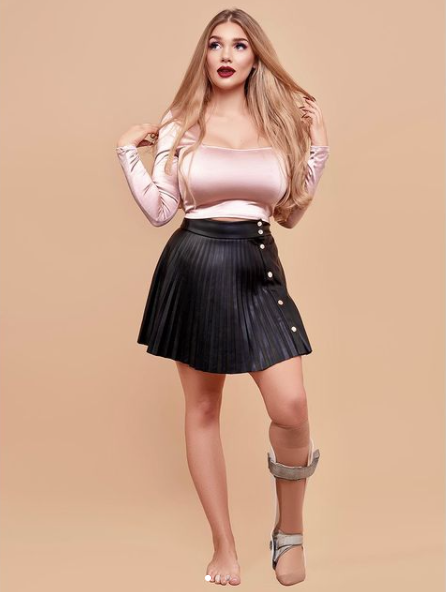 However, Lucy Dawson says her content has been blocked more recently. "My account, which had about 30k followers, vanished one night after a video detailing my story of brain disease to disability went viral. It was never reinstated, I had to make a new account and have about 145k followers on this one now," she told HuffPost UK of a moderation incident in December 2020.
"A lot of the time, if your video has any mention of disability, Tiktok puts it up for review immediately. They say this is to prevent bullying / mockery of disabled people, but in actuality [this] often simply suppresses their voices."
When contacted on this, TikTok did not comment on the December deletion. But in mid-January 2021, when Dawson's new account was also blocked, a spokesperson confirmed to HuffPost UK that this was a "mismoderation" and referred to its Community Guidelines that apply to all users. They added: "We enforce those guidelines through a combination of technology and human moderation to keep TikTok a safe platform for creativity and expression."
Dawson's new account has since been reinstated. "I don't see why I should have to leave the app – social media is a huge part of my job," she says. "I'm a chronically-ill disabled person who is fortunate enough to be able to work from home. TikTok is essential in adding to my media package to make me a good option for brands to work with as it draws followers to my other socials."
And she wants to stay. "The nature of the app makes it easier to build followers than any other platform. When it's not being censored unjustly, it is a way to bring awareness to brain disease and also normalise disabled bodies."
As Stanforth puts it: "If one young person saw one of my TikToks and included someone in their dance class who had a disability, or into their friendship group at school, then that would mean the world to me."
Lynch agrees and hopes the platform can catch up with those who are using it. "It would be amazing if TikTok featured disabled creators on the 'Discovery' page! Then the community will hopefully grow and encourage more people with disabilities to join."