Theresa May has been heckled as she stood up to speak at the Welsh Conservative Party conference.
"Why don't you resign?" a man shouted at the prime minister as she began her speech on Friday. "We don't want you."
As he was led out of the hall in Llangollen, other Tory members shouted "out, out" and clapped.
The PM responded that it was "great to be back in North Wales again".
"I have to say my experience of North Wales is that everybody I meet here is friendly," she added.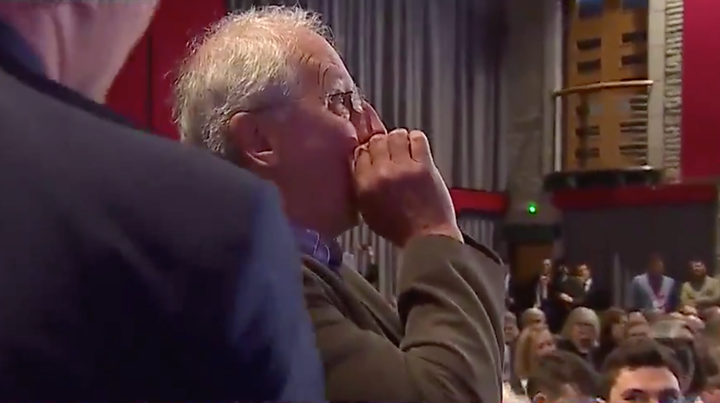 It comes as the party digests Thursday's local election results which saw it suffer heavy losses.
The deadlock in Westminster over Brexit has been blamed for the party losing councillors across England.
Speaking at the conference, May said that there was a "simple message" for both Tories and Labour from the local election results: "Just get on and deliver Brexit."
But she admitted the "the local elections were "very difficult for our party".
"We have the privilege of governing our country at a momentous time and we have a responsibility of delivering something truly historic," she said.
"What is momentous and historic is seldom simple and straightforward."
John McDonnell, the shadow chancellor, has also said the message from voters was: "Brexit - sort it."