A pair of schoolgirls from Stratford-Upon-Avon have rescued more than 400 hedgehogs after setting up their own 'hogspital' to care for the local wildlife.
Sophie Smith and Kyra Barboutis, both aged 13, started helping the spiky creatures over four years ago when they were just nine years old, after hearing that hedgehog populations were in decline in the UK – falling from 30 million hedgehogs in 1950 to just 1.5 million today.
Now they have spaces in their back gardens where they take care of hedgehogs around the clock, 365 days a year.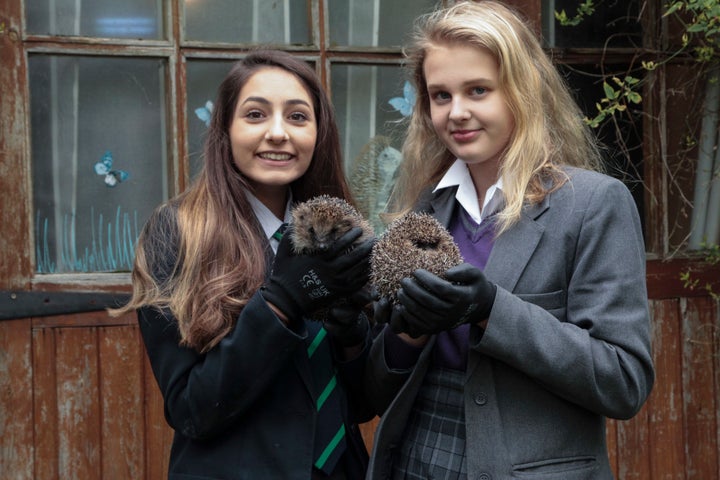 With the support of their parents, Sophie and Kyra founded the Facebook group Hedgehog Friendly Town, converted their sheds into mini clinics and recruited local vets to help with medical support.
They first set up Hedgehog Friendly Town as part of a school project in the summer holidays.
Kyra's mum, Helen Barboutis, 42, said: "We couldn't afford to go on holiday that year. Kyra said, 'What am I going to write about when I go back to school next year?' It started as that."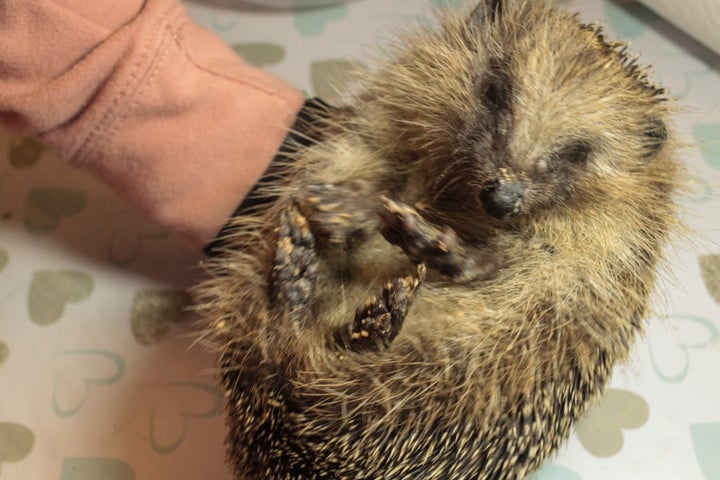 Among the most memorable of the patients who have crossed the clinic table was a hedgehog found with a large abscess. Kyra spent more than an hour removing maggots, uncovering a hole in its head that looked sure to be fatal.
When the hedgehog survived the night she took it to a vet who cared for it further.
Sophie and Kyra also care for abandoned baby hedgehogs – hoglets – who need feeding frequently, requiring the girls to tend to them immediately after school, into the evening and again at 6am.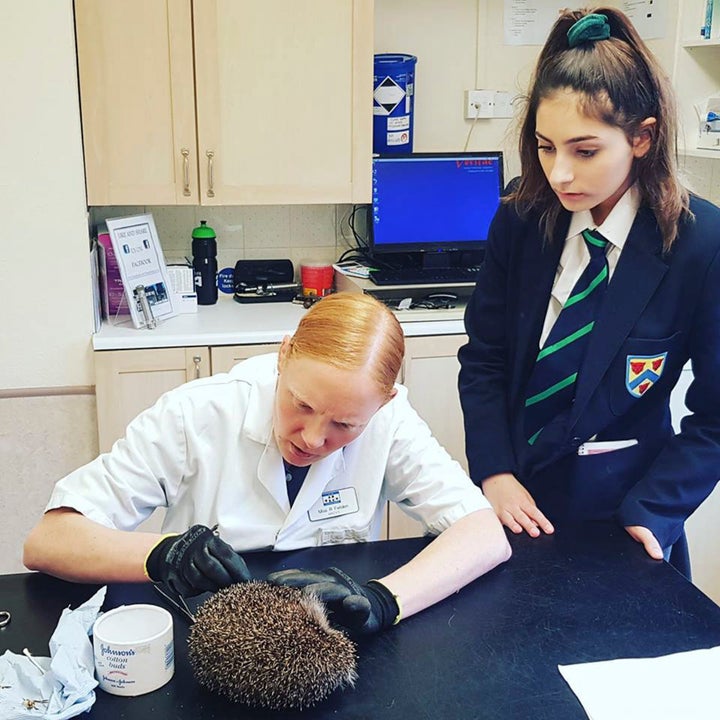 And have given many of their patients funny names, including Bruce Quillis, Amy Spinehouse, David Hasselhog, Hoggy Willoughby, Dick Van Spike and Quilliam Shakespeare.
The pair have also spoken out about the use of netting over trees, to prevent birds nesting, by housing developers in Warwickshire.