Every year, Battersea Dogs & Cats Home cares for around 8,000 animals. There's no time limit on how long a dog can stay at the rescue centre - they're kept there until they're rehomed.
Although the average stay for dogs is around a month, some residents have been there for considerably longer.
We popped down to meet some of the gorgeous doggies at Battersea, who are still searching for a loving home.
Chance
An 11-month-old Staffordshire Bull Terrier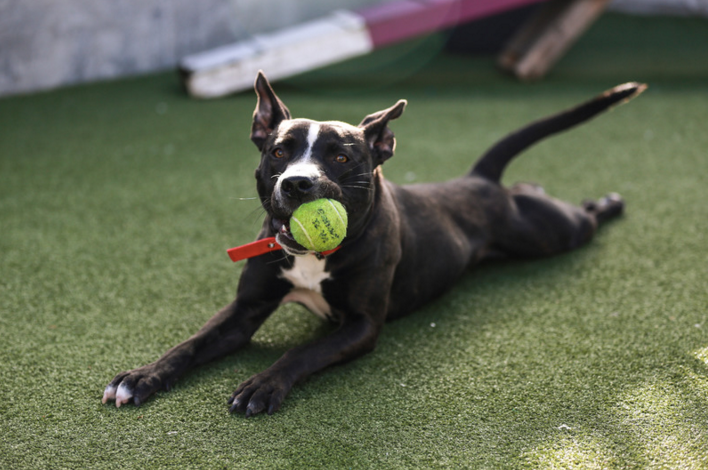 Chance hasn't had the best luck in his early life – he was brought to Battersea because his owner was made homeless. He is a worried soul with a bubbly character just waiting to come out! He would give anything to have the opportunity to being a normal youngster, enjoying long walks with new owners and bouncing around a garden.
Chance's new owners will need to understand that he needs some time and patience in a new home as he finds many things in life frightening. He would suit someone who has experience of rescue dogs and a quiet environment to help him adjust. He has a heart of gold and it will be so rewarding to see that playful, loving character emerge.
Shyla
A six-year-old Alaskan Malamute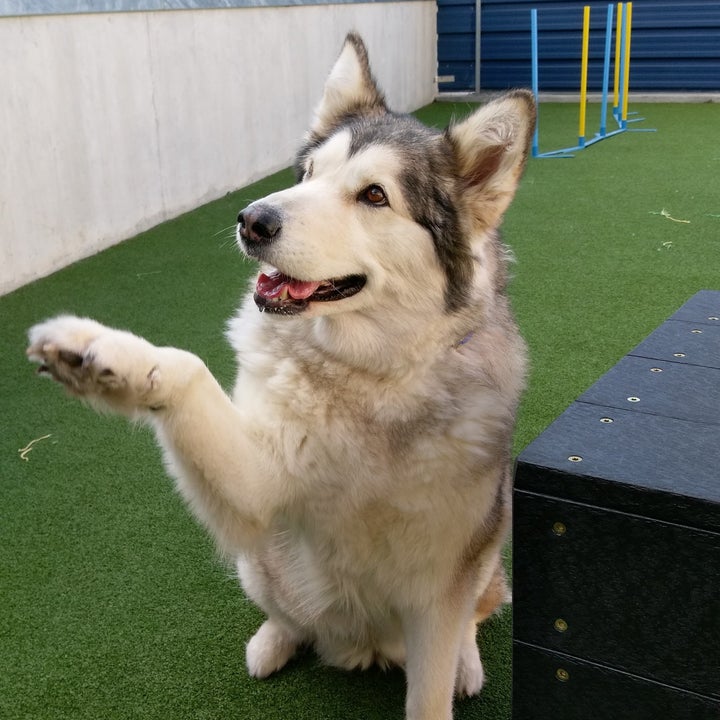 Shyla will be a dream for anyone who loves Huskies and Malamutes. Shyla is very outgoing around people but not too keen on other dogs, so she is looking for a one pet household with a comfortable bed and lots of TLC.
Ideally she would love to find a home in a quiet location, with people who have good knowledge of the breed.
Hank
A one-year-old mongrel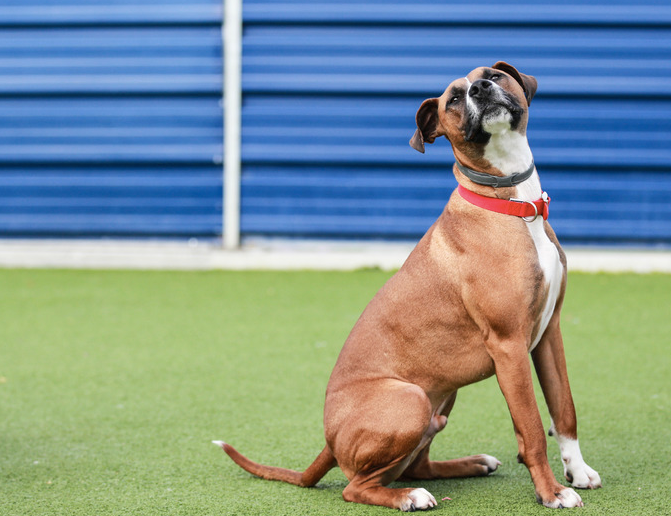 Hank has found himself at Battersea again through no fault of his own. Hank is a larger than life youngster with so much to give to his new family.
Unfortunately he can be a little bit worried so his new owners will need to use positive and reward based training only. If you can give Hank the stable life he craves and in return you will have a fun and loyal friend for life.
Gonzo
A six-year-old Weimaraner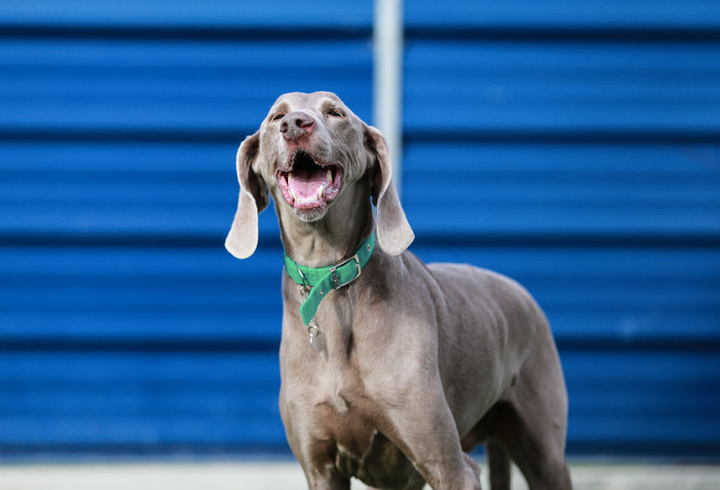 Gonzo is typical of his breed, he is goofy, sensitive, high energy and likes the sound of his own voice. He is looking for owners with some experience who will find his quirky character endearing. He can be worried of new people and will need time to settle into his new home.
Gonzo is a playful boy and enjoys meeting other dogs, so is looking for owners that will continue to build up his social skills. He will prove to be a fun, loving and loyal member of the family.
Dillon
An eight-year-old Bull Mastiff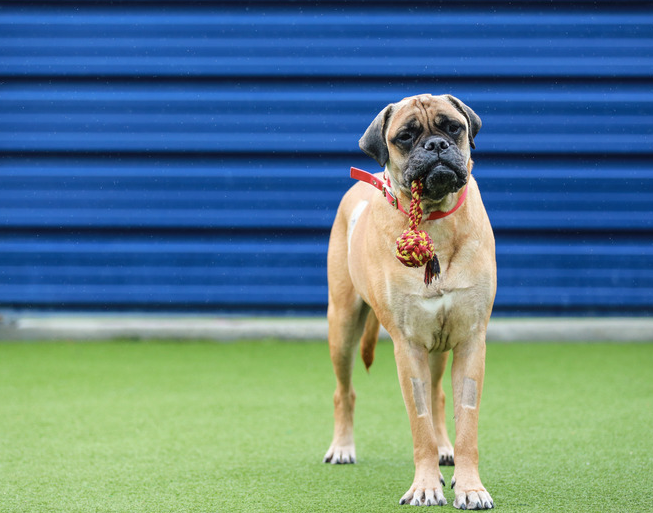 Older boy Dillon is a sensitive soul, he is looking for a fresh start where he can find his feet again but soon put them up to rest. Dillon has a quiet and calming nature and loves nothing more than the relaxed company of his people and a snooze. He will be the perfect dog for owners that live life in the slow lane.
Badger
A seven-year-old Border Collie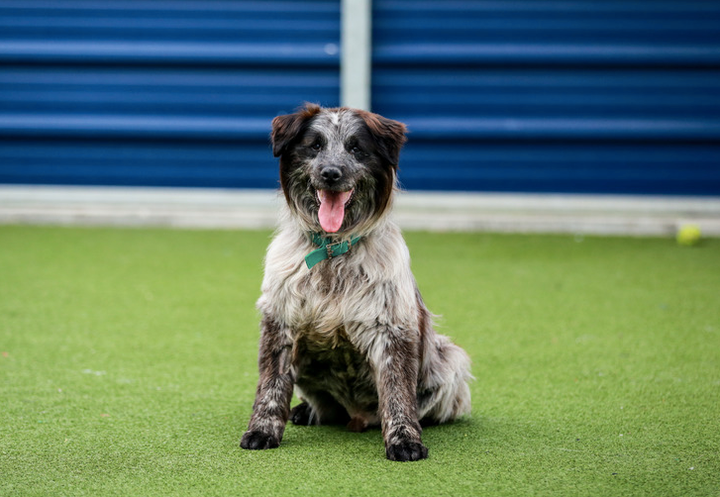 Badger is a sweet older boy who enjoys his own company, pottering about and doing his own thing. We do not know much about Badger's history but he enjoys going for walks and is motivated by food to learn new things.
Badger hasn't shown too much of himself here at Battersea, but we feel his personality will shine through when he is more settled and has come out of his shell. He will make a wonderful pet project for a patient owner.
Head of Dog Rehoming at Battersea Dogs & Cats Home, Rob Young, says: "These dogs will make amazing pets for the right owners; they're just patiently waiting for these homes to come along.
"There's no denying some of these dogs have specific requirements – some are very sensitive or others need further training – but they will be loyal companions for life.
"Rescuing a dog in need is one of the most rewarding things you can do and dogs like Shyla and Gonzo so deserve a second chance at life.
"If there's anyone out there that can help our poor long stays then we'd love to hear from you. Battersea rehomes all over the UK so there must be someone out there that can offer them a home – you'll be rewarded with a loving and affectionate companion."
Related