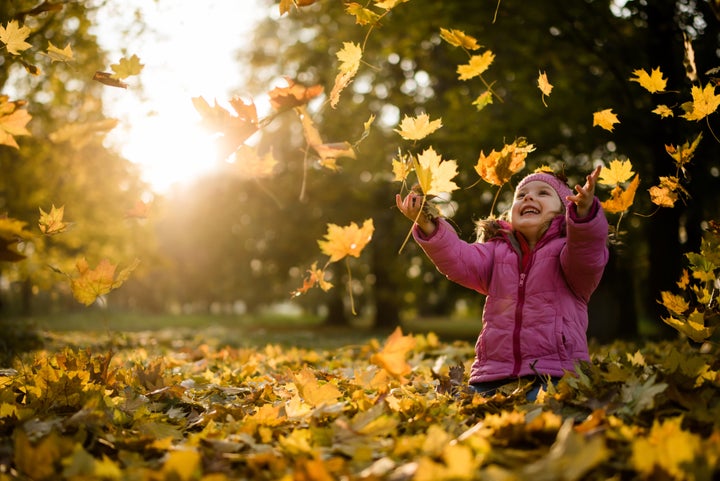 Autumn has officially started, but instead of mourning a summer that passed way too quickly, we're ready to welcome the season with open arms.
Sure, it will inevitably get cooler over the next few weeks, but there are certainly some things to look forward to. To mark the autumn equinox, here's a definitive list of the things we love about the season.
Pumpkin spice lattes.
Yes that's right. The nation's high street coffee shops are full of them and our wallets aren't thanking us for it.
Thicker duvets.
Summer duvet, get in a suitcase. It's time to up the tog to a 12 minimum.
Autumn fashion.
Chunky knits, over-sized coats, cosy boots – you can't beat autumn/winter outfits.
Hot baths.
Now the temperatures are cooler, it's perfectly acceptable to soak in the tub for hours on end with a good book and a brew. *Bulk buys bubble bath*
Comfort food.
Hello piping hot soup, mac and cheese, and good old-fashioned Sunday roasts. Oh how we've missed you.
Sparklers.
There is no other acceptable time to use sparklers other than autumn – and we're 100% here for it. So magical.
Seasonal events.
What with Halloween parties, Bonfire night gatherings and Diwali, there are so many social opportunities on the horizon. Best get preparing.
Cosy pubs.
Nature at its finest.
We're not sure what we love more: the burnt orange leaves, those crisp blue-sky mornings or the prospect of perusing pumpkin patches. Ooof, bring on the autumn walks.
Blankets.
The more the merrier. We're all about that Hygge life.
Hibernation.
It's raining outside... so don't go out. Grab the blankets, light some candles, get Netflix on the go (or read a good book) and you've got yourself a perfect evening in store.
Comfortable commutes.
Say goodbye to sweaty trains and buses now the temperature has dropped.
Soft scarves.
And hats. And gloves. Aany winter accessory really.
Related