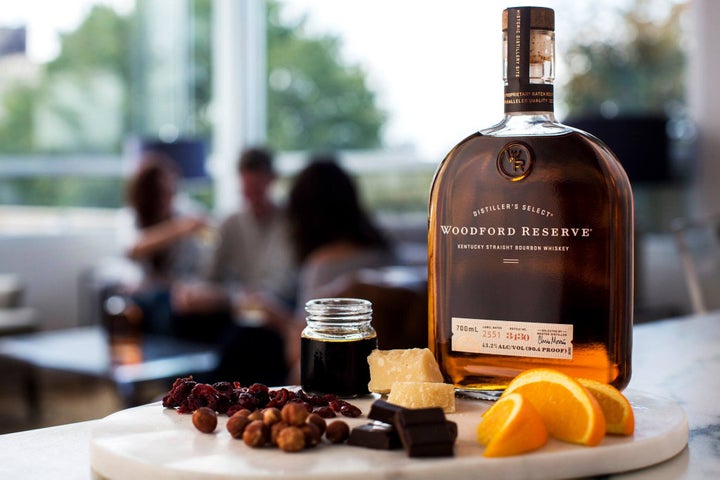 If you're buying whiskey, you're getting so much more than just a delicious little tipple. The range of detectable flavours in a fine bourbon is truly astounding. It's what makes bourbon the most accessible whiskey - there is something for everyone.
Bourbon isn't just about sweetness, not by a long chalk. It can resonate with spiciness, from a red hot pepper vibe, to baking spices like anise, cloves and nutmeg. And that can contrast with floral notes that appear in the fermentation process, echoing rose petals or honeysuckle.
Wood-forward bourbons can go as far as hints of tobacco, leather and tea. Whereas the more gently aged bourbons won't pick up quite so many oak characteristics and resound more with the corn, barley, rye or wheat flavours, like cornbread or cereal. It's pretty crazy what can go on in a little glass of whiskey.
A great example of this complexity is Woodford Reserve. Produced in a national historic landmark in Kentucky, their small-batch bourbon whiskey is aged over years in charred-oak barrels bestowing tastes of vanilla and caramel. Yet in contrast, there are woody, nutty nuances that give it an earthy balance, enriched with the character of walnut, cedar and pecan.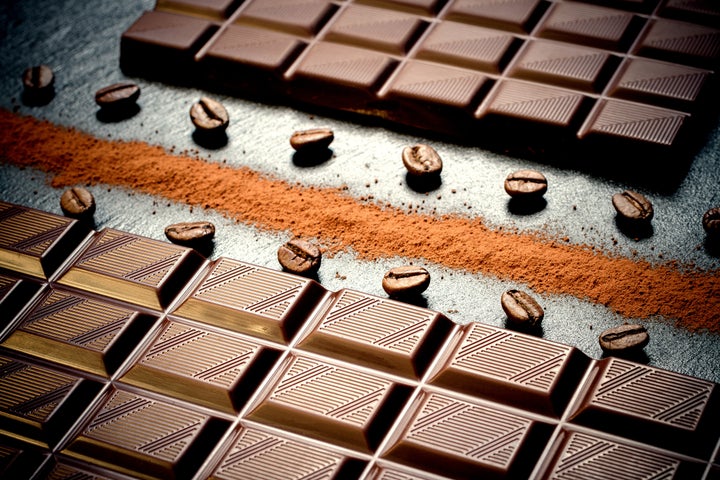 But how is it best enjoyed at home? Some like it neat, at room temperature. Others, with a drop of water, to release the aroma. Bourbon on the rocks conjures movie glamour and Hollywood heartthrobs.
But you can't beat the classic cocktail, the Old Fashioned. The easiest and most delicious way to make one of the world's great cocktails at home is to combine Woodford Reserve with Woodford Reserve's Old Fashioned Cocktail Syrup*. It takes the hard work and the guesswork out of the equation and introduces bitters, sugars and botanical extracts, created specifically to complement the bourbon, and produce the perfect Old Fashioned every time.
Woodford Reserve pours a clean, amber colour. You're struck by the aroma of rich, dried fruit, laced with mint and orange and maybe a touch of cocoa. There's a hint of tobacco spice and vanilla. It's plain intriguing.
The taste is immediately rich, with toffee, citrus and cinnamon swirling among the spice and cocoa notes. The finish is silky, almost creamy, with a long tail that rejoices in the lingering memories of the flavours you've just experienced.
If you would like to further explore what is possible in a whiskey, you could try a tasting in which certain foods bring out the flavours present. An aged parmesan cheese would bring out the pecan and other nutty flavours, for instance.
There are sound reasons why certain foods make particular flavours discoverable. A spice flavours from the mash bill, the extra-fermentation time and the hand-crafted barrels used to mature the whiskey, imbue it with notes and chocolate, coffee, clove and tobacco leaf, which can all be revealed by eating a small piece of dark chocolate first.
There is a world of flavour to be found in a fine bourbon whiskey.
* The Woodford Reserve Old Fashioned gift pack available from the following:
Gift pack from selected Waitrose's stores (700ml Woodford Reserve bottle and a 60ml syrup (from £25, 12June to 6 July 2019).
Gift pack from selected Sainsbury's stores (200ml Woodford Reserve bottle, a 60ml syrup and a rock glass (from £18, 2 of June 2019 onwards).
CRAFTED CAREFULLY. DRINK RESPONSIBLY.
©2019 WOODFORD RESERVE IS A REGISTERED TRADEMARK. ALL RIGHTS RESERVED.