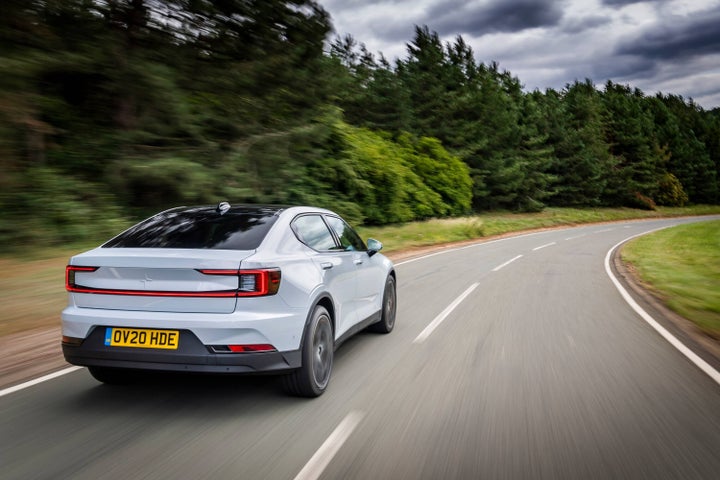 Making ethical and environmentally responsible choices used to come with a caveat.
Sure, you'd be doing something good - for yourself, for the planet - but you'd also be left with the feeling something was missing. Your eco-friendly actions might have meant you were compromising on style or sacrificing convenience for the greater good.
Nowhere has this been better evidenced than in the electric car market, an industry that's had to innovate quickly to keep up with growing demand as people recognise the need - and myriad benefits - of switching from petrol-and-diesel-guzzling cars to electric alternatives.
The best players have responded quickly and innovatively to issues of high cost, limited driving range and problems with charging infrastructure to deliver all of the eco-benefits to consumers. You no longer have to give up style, luxury or ease of use to go sustainable.
It's predicted we'll have over 200,000 electric vehicles on UK roads by the end of 2021. That number keeps going up, encouraged by the UK government, who moved forward their pledge to stop selling petrol and diesel cars by 2030. 100% pure electric cars have no exhaust emissions and a typical range of around 150+ miles (although some, like the Polestar 2, can keep going for over 250 miles.

Investing in an electric car has various cost-saving benefits: no conventional fuel costs, grants of up to £3,000 for UK drivers, 100% exemption from London's £15-a-day, seven-day-a-week, congestion charge, reduced rate or free parking and even added tax benefits.
And that's just the beginning… here are five more reasons you should go fuel-free now.
The environment will thank you
We're all taking steps to reduce our carbon footprint, but there's a difference between eco-awareness and more significant change, like going vegan or refusing to fly again. One of the most impactful decisions we can make as consumers is the vehicle we choose to drive: a 100% pure electric car is the most sustainable option.
Swedish electric performance car manufacturer Polestar has been leading the charge when it comes to minimising life cycle carbon footprint of its vehicles. It recently published a life cycle assessment of the Polestar 2 which shows it has significantly lower carbon emissions over its life cycle than that of a comparable petrol car. And if charged exclusively with renewable energy is less than half that of the petrol car.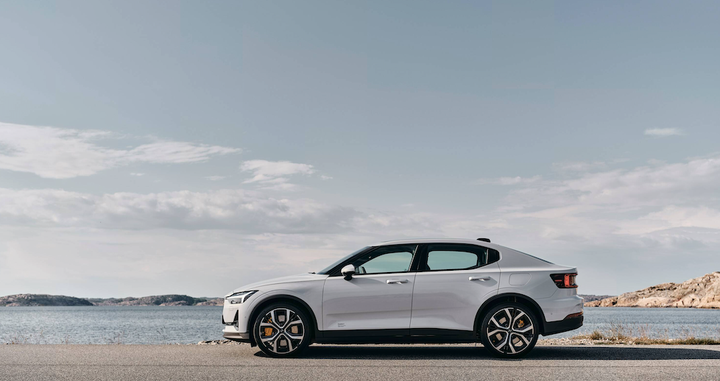 Polestar is implementing advanced technologies for a greener driving experience and spearheading industry-wide action for collaborative change and transparency. The focus is on accelerating the shift to more sustainably mobility. Everything is thought through and considered, from choosing a braking partner committed to minimising particulate emissions to using reconstructed wood in the car interiors to minimise material waste.
Striking sustainable design
Early electric cars didn't typically fall into the category of - to quote Derek Zoolander - "really, really ridiculously good looking" vehicles.
But that's changed and design and function go hand in hand in the latest generation of EVs such as the Polestar 2: not only does it go from 0 to 60mph in under five seconds, its sustainable design eliminates anything extraneous and amplifies all of the small details to turn a drive from ordinary to spectacular. Each element, every detail - it's there because it needs to be. Waste materials are repurposed and put to use in unexpected ways, with reconstructed wood and vegan alternatives for upholstery inside the car.
Polestar also features in collaborations with boundary-pushing designers like Balenciaga's Demna Gvasalia. As brands experiment with new ways to innovate, stay relevant and reach new audiences, fashion has gone mad for gaming. The AW21 collection for Balenciaga, presented as a high-fashion video game, Afterworld: The Age of Tomorrow, sees players move through an urban streetscape in the year 2031. Can you spot the electric Polestar Precept driving along as you play?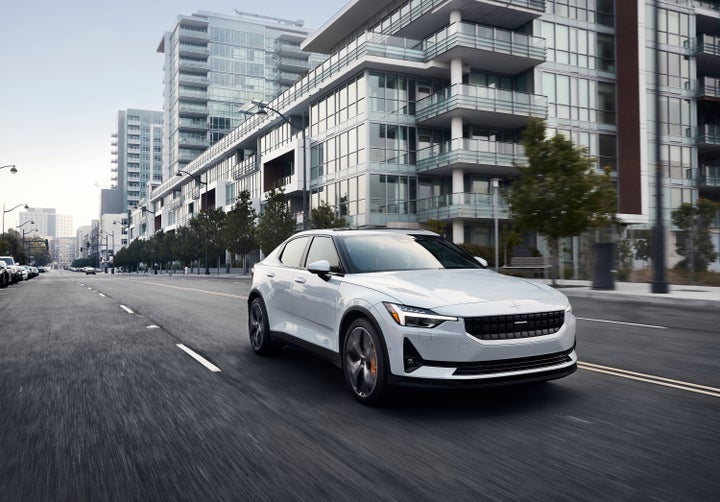 Traceability and transparency
CO2 emissions are just one part of the complicated story when it comes to cars - so it's not enough to pat ourselves on the back for purchasing an electric car. The production-related emissions of an EV are higher than those of a comparable fossil fuel car, mainly due to the added battery packs. The fact that the fossil fuel car has higher emissions over its life span, doesn't take away from the fact that the industry has a lot to do to make EVs truly climate-neutral.
Those concerned about the eco-impact that comes from the battery production process will want to make sure they choose an electric car brand that prioritises transparency, sustainable innovation and an ethical supply chain, like Polestar.
The Swedish manufacturer has made a commitment to understanding exactly what the full environmental impact of each of its designs is, releasing figures on the lifetime carbon footprint, from production through use to end of life, for each of its new models like the Polestar 2 (download the Life Cycle Assessment report here).
The brand aims to encourage transparency throughout the automotive industry, to help promote ethical supply chains, responsible mining and lower emissions from material sourcing through the production process.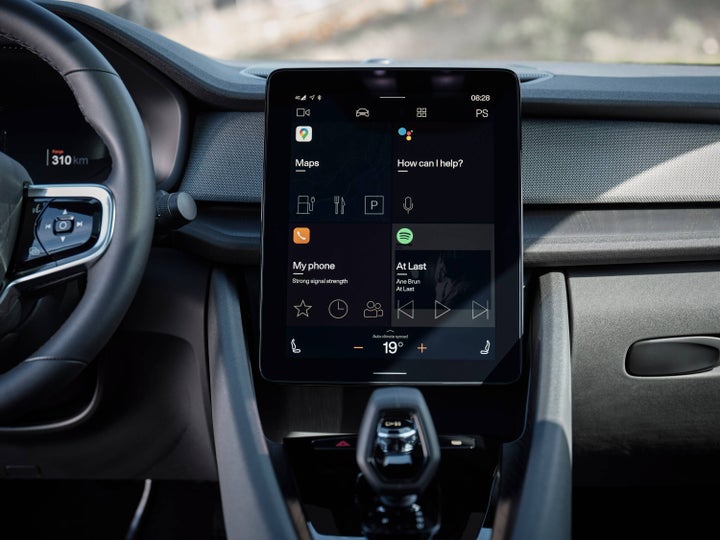 Let's get digital
Convenience is central to an optimal driving experience, which is why a car with a built-in smart system will make for a more pleasant drive, whether you're looking for hands-free solutions or the luxury of a completely personalised driving experience.
Polestar 2 is the first car with Google built in, providing a seamless digital integration at the centre of every ride. Google Play, Maps and Google Assistant all run on the infotainment system which allows the suite of apps to integrate directly with the car. If your battery needs topping up, you can ask Google Maps to show suitable charging stations along your route. And if you want to listen to a favourite podcasts, albums or radio station – all can be simply accessed by browsing through your usual music apps. Plus, in the near future, regular over-the-air digital updates will keep your car up to the minute and fully future-proof.
Positively Charged

A lack of charging options was a big detractor from going electric just a few years ago - but that's no longer the case. There are now over 30,000 electric charging points in the UK, in 11,000 different locations like shopping areas and all major cities from London to Belfast (compare that with fewer than 9,000 petrol stations around the UK). A growing number of these electric car chargers in public spaces operate through a rapid charging network, so you can charge your car in as little as half an hour. Slow charge points take around five to eight hours to charge up your electric vehicle.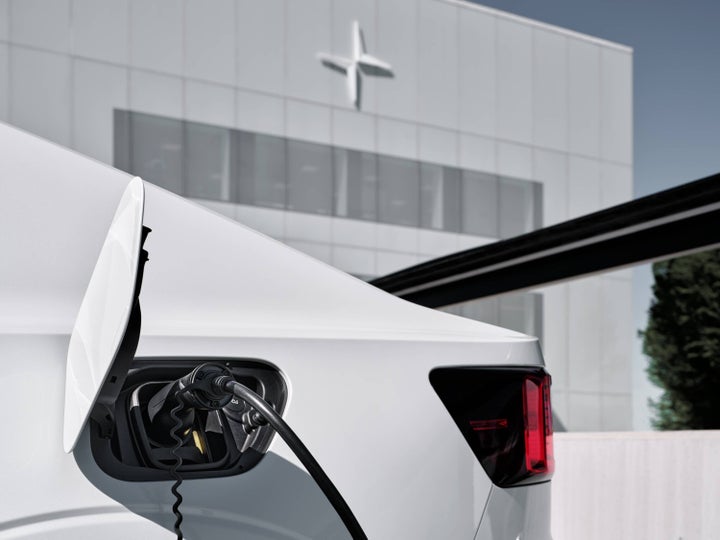 Even more convenient? Install your own charge point, at your home or workplace. The UK government is offering up to £350 towards the cost of an electric car charge point at home (they'll typically set you back around £800, so it's a significant saving). You simply need to be the registered owner, with your own off-street parking, to be eligible.
While an increase in the availability of charge points isn't the only reason to sway drivers towards a sustainable electric car purchase, convenience never hurts. Adding to this is Polestar's partnership with Plugsurfing to help electric car drivers charge up with ease across Europe, with over 195,000 electric vehicle charge points.
Electric car enthusiasts insist driving an electric vehicle gets you closer to nature than ever before, and can make any banal car journey fun, turning it into an adventure. Isn't it time you found out for yourself?
Say goodbye to petrol with the 100% electric Polestar 2. Built from the ground up as the sustainable future of driving, Polestar is leading the way in all-electric performance and uncompromising design with the award-winning Polestar 2. Find out more